SPORT BUSINESS
The Sport Business major provides a strong foundation in the core areas of business along with experience in applying business concepts in sport-specific settings. Students also will benefit from the program's existing relationships with sports teams and organizations in the region.
UNDERGRADUATE BUSINESS SCHOOL RANKS IN OHIO
UNDERGRADUATE BUSINESS SCHOOL IN NORTHEAST OHIO
DUAL ACCREDIDATION BY AACSB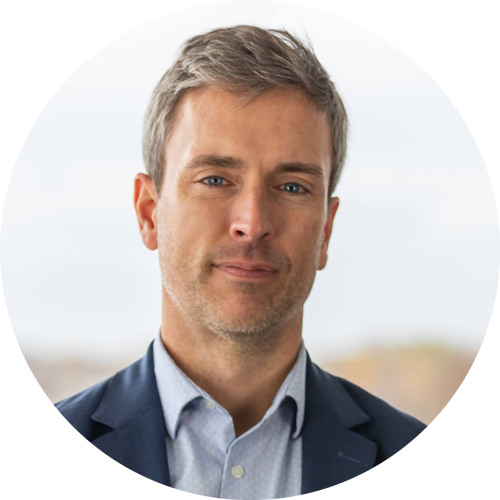 "The University of Akron's B.B.A. in Sport Business is distinctive based on its home in the College of Business. This allows our students direct access to the resources of an AACSB- accredited business school along with expert faculty and unique relationships with sport organizations across the region. Graduates of our program will develop a strong business foundation with experience and expertise in sport business that will empower them to become future leaders in the industry."
MATTHEW JURAVICH, PH.D.
Associate Professor, Management
EXPLORE OUR MAJOR
Our Undergraduate Degree in Sport Business consists of 120 credit hours. Here are a few of the classes you would be taking:
Introduction to Sport Business
Financial Issues in Sport
Applied Sales in Sport
Leadership in Sport
Sport Business Capstone
Check out the full curriculum here: Sport Business, BBA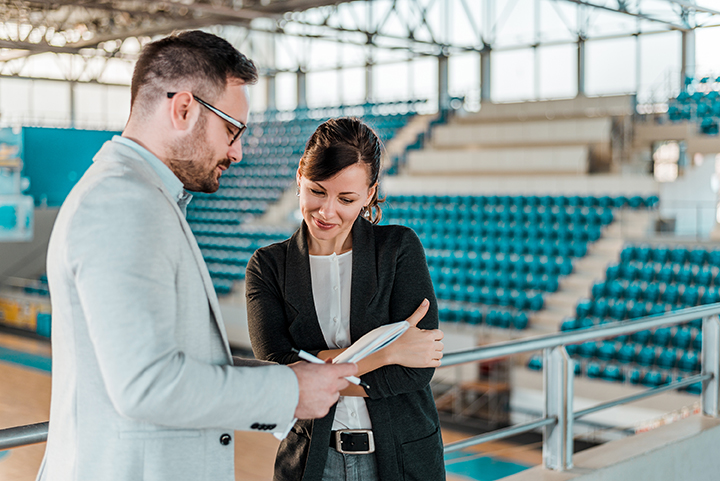 CAREER OUTCOMES
A Sport Business degree from the University of Akron College of Business can be expected to open up doors for students. Here are a few possible career paths you can choose to go into as a sport business major:
Program Leader
Administrator
Sales/Marketing
Licensing/Branding Specialist
Facilities/Operations Manager
GROWING INDUSTRY
The global sports industry continues to grow, providing ever-increasing employment opportunities. According to a recent report, Sports Global Market Opportunities and Strategies to 2030: COVID-19 Impact and Recovery, the global sports market was valued at approximately $390 billion in 2020 and is projected to grow by more than 50% to nearly $600 billion by 2025. North America accounted for 25% of the global market in 2020. The industry encompasses professional, intercollegiate, and community sports as well as facilities, sporting goods, licensed products, live sports events and media.
THE AKRON ADVANTAGE
The University of Akron, College of Business has prepared a curriculum to respond to the industry's needs for business professionals.
Our faculty are highly credentialed and dedicated to providing an excellent learning experience for all our students. Classes are taught by experienced full-time faculty, not graduate assistants. Some of our full-time faculty are a few highly qualified business professionals who teach courses on a part-time basis.
The College of Business is one of only 188 business schools among thousands worldwide to hold dual accreditation from the AACSB.
SCHOLARSHIPS
The College of Business distributed nearly $5.3 million in scholarships to business students in 2019-2020. Receive more information on our scholarships on our scholarship page.
FACULTY
The Department of Management at The University of Akron consists of faculty with a rich history of business education and close relationships with the professional community.
Dr. Debmalya Mukherjee is a Professor of Management and the Department Chair of the Management Department. He is the first recipient of all three (Research, Teaching, and Service) Dean's Excellence Award as well as to be highlighted for his research accomplishments in the 2017 CBA AACSB report.
Learn more about our Faculty from the College of Business on our Faculty Page.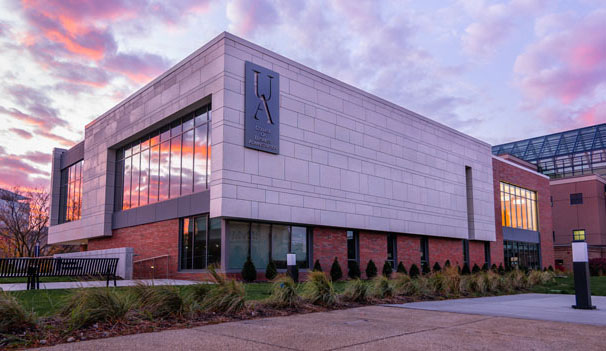 Office of Undergraduate Admissions
330-972-7100
admissions@uakron.edu
---
The Fall 2023 Application is open!
The $50 application fee is automatically waived for students applying for the fall 2023 semester.
---
Connect With Us!
@uakronbusiness
@uakronbusiness
@uakronbusiness
UA College of Business
UA College of Business