Business Management
The Business Management major at The University of Akron College of Business is designed to provide adult learners with a degree that is inclusive of prior learning, offers great flexibility in terms of course/program content, and allows them to complete their business degree in a highly flexible online environment.
UNDERGRADUATE BUSINESS SCHOOL RANKS IN OHIO
UNDERGRADUATE BUSINESS SCHOOL IN NORTHEAST OHIO
DUAL ACCREDIDATION BY AACSB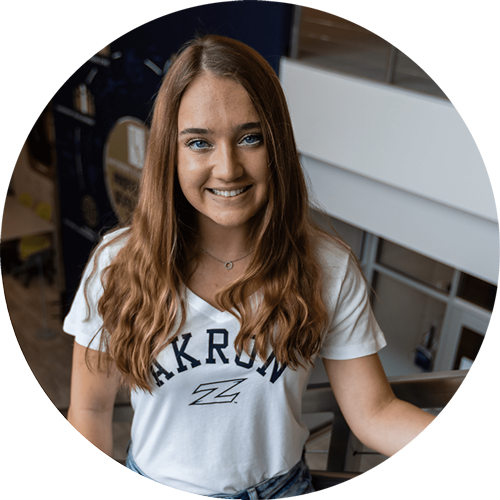 "I chose the College of Business because of the fantastic opportunities the College offers from the moment you step foot on campus. From the amazing scholarship support to the dedication to individual professional development, I knew there would be no better place for me to begin my business education."
SOPHIA MARCUM
College of Business Student '23
EXPLORE OUR MAJOR
Earning an Undergraduate Degree in our Business Management major will consist of at least 120 credit hours. Here are a few of the classes you would be taking:
Human Resource Management
Introduction to Entrepreneurship
Foundations of Personal Finance
Supply Chain Logistics Planning
Professional Selling
Check out the full curriculum here: Business Management, B.B.A.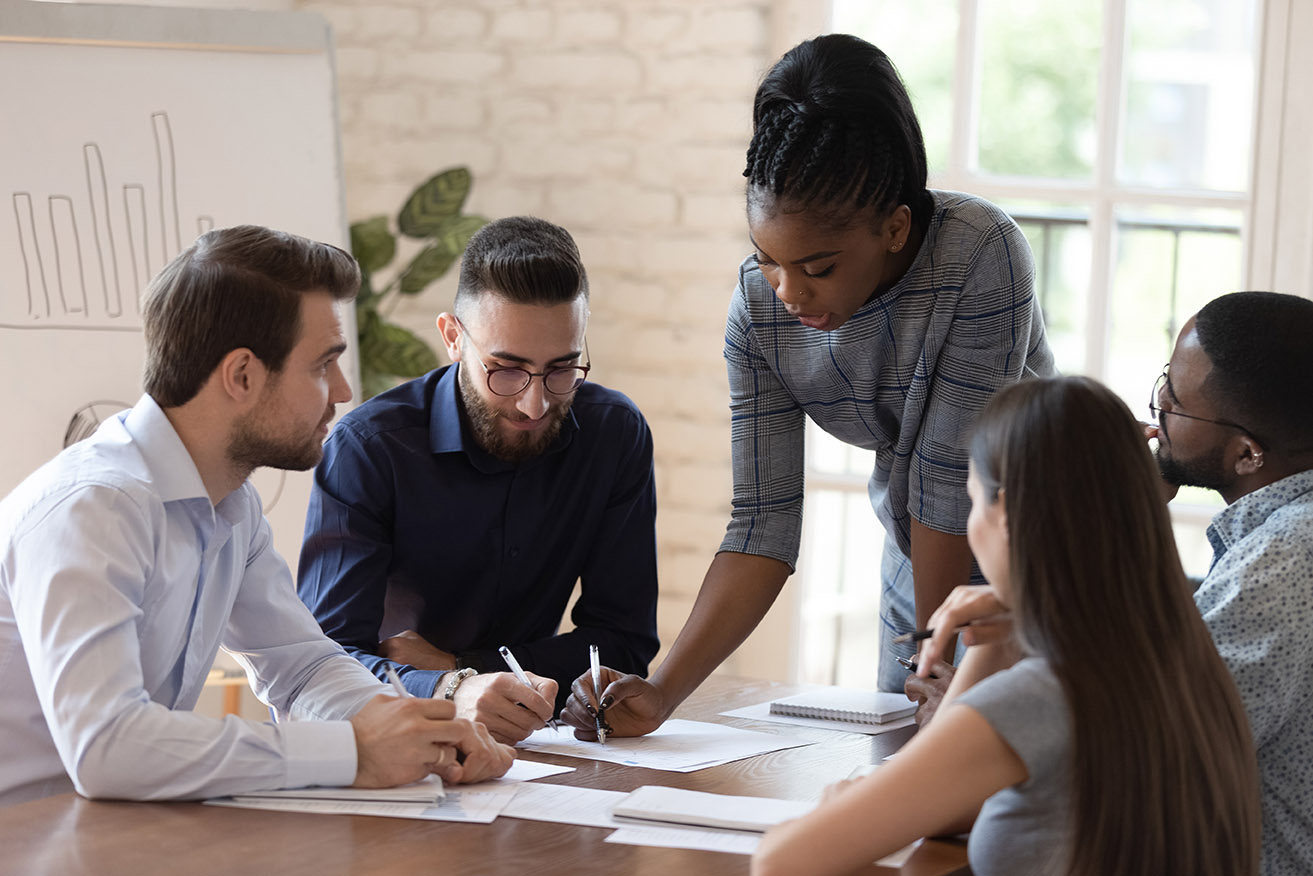 CAREER OUTCOMES
The program is geared toward working adults who are currently in a role that does not require a degree but who have developed the functional expertise to take on a managerial role. Here are a few possible career paths you can choose to go into as a Business Management major:
Operations Manager
Financial Advisor
Business Analyst
Account Manager
Project Manager
FLEXIBILITY
This program maximizes flexibility for adult learners who have developed expertise on the job through the nationally recognized DSST program. DSST helps you receive college credits for learning acquired outside the traditional classroom through a suite of more than 30 exams in college subject areas such as Social Sciences, Math, Applied Technology, Business, Physical Sciences and Humanities.
POSSIBLE FUTURE EMPLOYERS
National, regional, and local companies, as well as Fortune 500 companies and government entities, actively recruit our students. Employers speak of our program as one of the leading programs in the region. Some of the companies our graduates have chosen to work for are:
J.M. Smucker Co.
Goodyear
Google
Sherwin-Williams
InfoCision
INTERNSHIPS
Faculty, students, staff, alumni and more than 270 business professionals who work together to provide students with extraordinary opportunities – internships, professional development, global experiences, entrepreneurship, leadership, and more.
Students are provided strong support to get ready for the job market through the programs and opportunities provided by the College's Professional Development Center and Universities Career Services.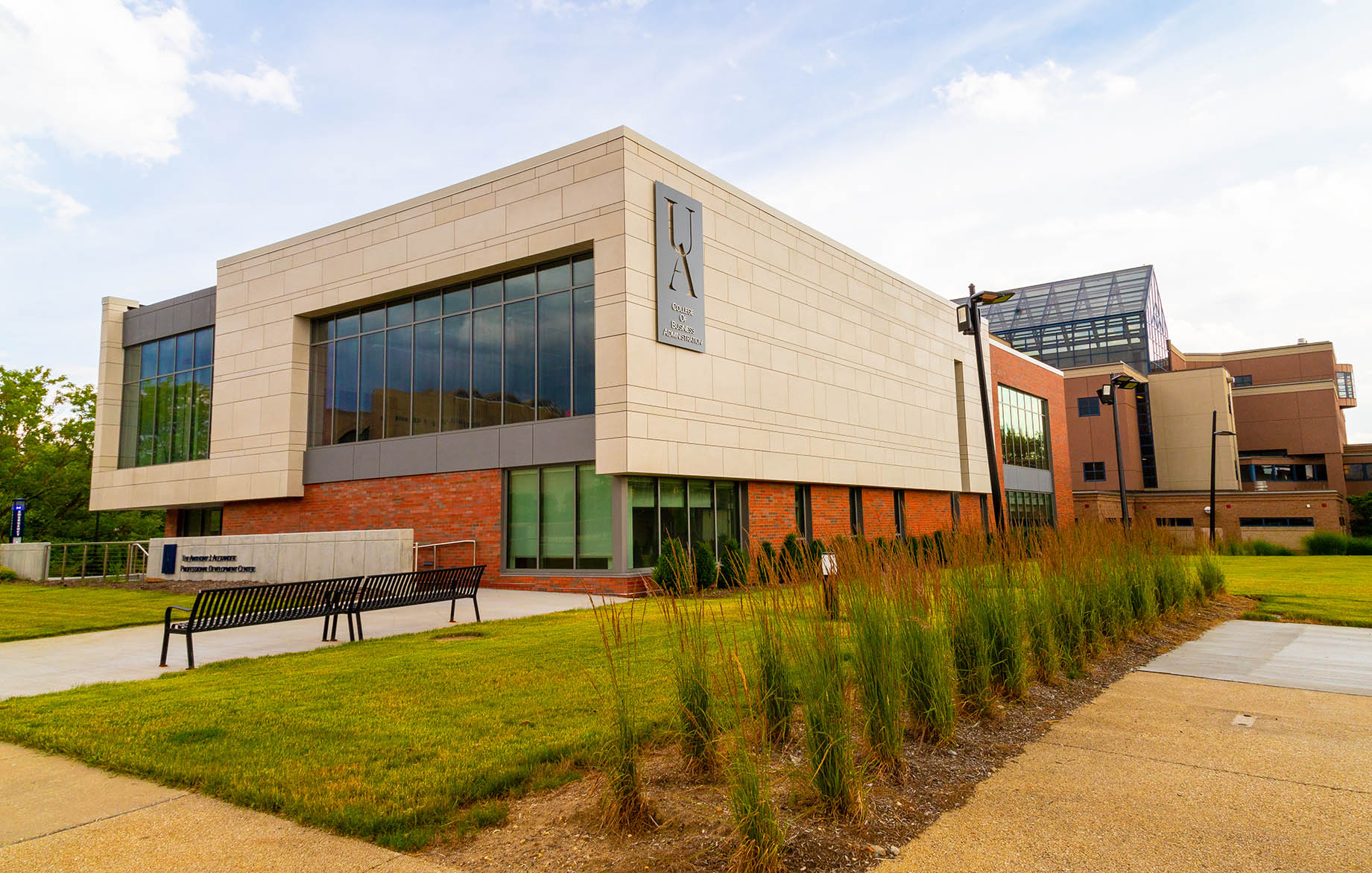 THE AKRON ADVANTAGE
The University of Akron, College of Business has prepared a curriculum to respond to the industry's needs for business professionals.
Our faculty are highly credentialed and dedicated to providing an excellent learning experience for all our students. Classes are taught by experienced full-time faculty, not graduate assistants. Some of our full-time faculty are a few highly qualified business professionals who teach courses on a part-time basis.
The College of Business is one of only 188 business schools among thousands worldwide to hold dual accreditation from the AACSB.
SCHOLARSHIPS
The College of Business distributed nearly $5.3 million in scholarships to business students in 2019-2020. Receive more information on our scholarships on our scholarship page.
FACULTY
The Department of Management at The University of Akron consists of faculty with a rich history of business education and close relationships with the professional community.
Dr. Debmalya Mukherjee is a Professor of Management and the Department Chair of the Management Department. He is the first recipient of all three (Research, Teaching, and Service) Dean's Excellence Award as well as to be highlighted for his research accomplishments in the 2017 CBA AACSB report.
Learn more about our Faculty from the College of Business on our Faculty Page.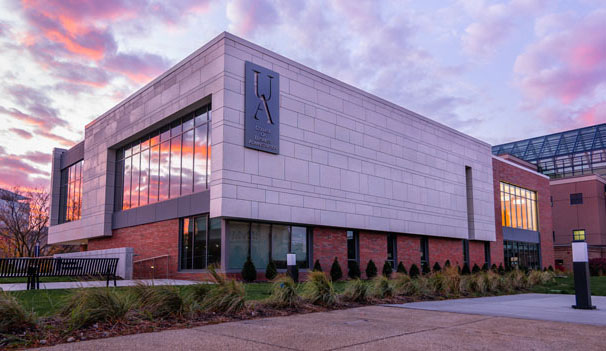 Office of Undergraduate Admissions
330-972-7100
admissions@uakron.edu
---
The Fall 2023 Application is open!
The $50 application fee is automatically waived for students applying for the fall 2023 semester.
---
Connect With Us!
@uakronbusiness
@uakronbusiness
@uakronbusiness
UA College of Business
UA College of Business