Accounting
Accountants provide a variety of financial services to businesses, nonprofit organizations, governments, and individuals. Accounting is the practice of recording and analyzing financial transactions to ensure a business operates efficiently and profitably.
UNDERGRADUATE BUSINESS SCHOOL RANKS IN OHIO
UNDERGRADUATE BUSINESS SCHOOL IN NORTHEAST OHIO
DUAL ACCREDIDATION BY AACSB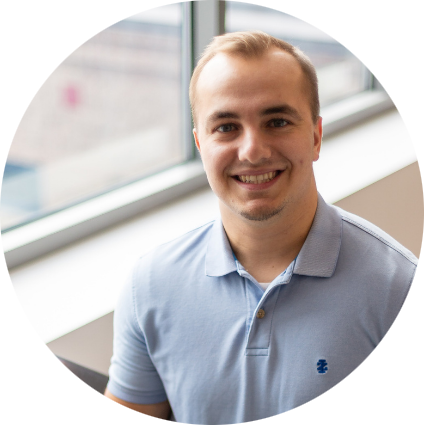 "I chose The University of Akron, College of Business because of it's great reputation. I knew coming to The University of Akron would give me a great education and the College of Business will help me bolster my resume."
KYLE GENETIN
Accounting Major '21
EXPLORE OUR MAJOR
Earning an Undergraduate Degree in our Accounting major will consist of at least 120 credit hours. Here are a few of the classes you would be taking:
Accounting Principles I and II
Principles of Finance
Accounting Systems and Internal Control
Business Entity Taxation
Contemporary Federal Taxation
Check out the full curriculum here: Accounting, B.S.
CAREER OUTCOMES
An Accounting degree consistently opens up more doors for students. Here are a few possible career paths you can choose to go into as an accounting major:
Public Accountant
Business Advisor
Auditor
Chief Financial Officer (CFO)
Controller
EARN AN UNDERGRADUATE AND GRADUATE DEGREE
The University of Akron's George W. Daverio School of Accounting offers three accounting degree programs:
In our accelerated programs you can earn an undergraduate degree and graduate degree in approximately 5 years. Earning both degrees will give you 150 credit hours, which is the minimum number of credit hours required to test for a CPA license in Ohio.
POSSIBLE FUTURE EMPLOYERS
National, regional and local public accounting firms as well as Fortune 500 companies and government entities actively recruit our students. Employers speak of our program as one of the leading programs in the region. Some companies our accounting graduates have chosen to work for are:
Goodyear
EY
J.M. Smucker Company
Deloitte
Defense Finance and Accounting Services
INTERNSHIPS
Each year, most of our accounting majors spend approximately three months working as interns in accounting firms, corporations, and other organizations. Accounting interns often do the same type of work that an entry-level, full-time employee would do in a professional organization. In 2021, a paid internship's average salary is $22.75/hour.
THE AKRON ADVANTAGE
The University of Akron, College of Business has prepared a curriculum to respond to the industry's needs for business professionals.
Our faculty are highly credentialed and dedicated to providing an excellent learning experience for all our students. Classes are taught by experienced full-time faculty, not graduate assistants. Some of our full-time faculty are a few highly qualified business professionals who teach courses on a part-time basis.
The College of Business is one of only 190 business schools among thousands worldwide to hold dual accreditation from the AACSB in 2022.
SCHOLARSHIPS
The College of Business distributed nearly $5.3 million in scholarships to business students in 2019-2020. The School of Accountancy itself awards more than $100,000 in total scholarships each year. Receive more information on our scholarships on our scholarship page.
FACULTY
The George W. Daverio School of Accountancy at The University of Akron consists of faculty with a rich history of accounting education and close relationships with the professional community.
Dr. Li Wang is a Professor of Accounting and the Director of the George W. Daverio School of Accountancy. Her industry experience includes working for two Fortune 500 companies in financial reporting, internal audit, and financial analysis. Her research and teaching interests are primarily in financial reporting, auditing, information systems, and business valuation.
Learn more about our Faculty from the College of Business on our Faculty Page.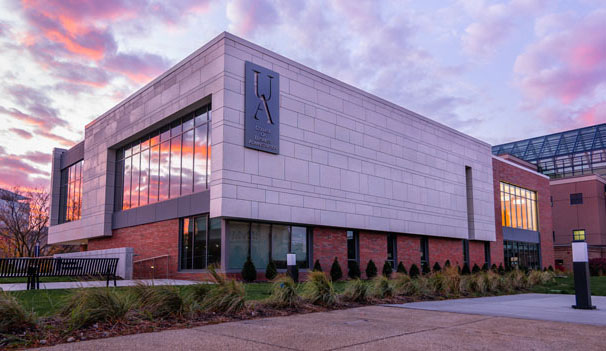 Office of Undergraduate Admissions
330-972-7100
admissions@uakron.edu
---
The Fall 2023 Application is open!
The $50 application fee is automatically waived for students applying for the fall 2023 semester.
---
Connect With Us!
@uakronbusiness
@uakronbusiness
@uakronbusiness
UA College of Business
UA College of Business