THE UNIVERSITY OF AKRON
Fisher Institute for Professional Selling
Educating sought-after sales professionals for over 25 years. 100%
Job placement rate at or near 100% for sales majors and minors for the past five years

$50K+
Average starting salary of graduates, plus in many instances a car, commission, and benefits

30+
Corporate partners who hire UA students for sales internships and full time employment ~1,000
Alumni with a major or minor in sales.
What Does A Sales Career Look Like?
Sales is about people - it is not about product. Developing rapport and business relationships is the key to success. At the Fisher Institute you learn how to properly diagnose your prospect's needs through expert questions and listening, and how to deliver a professional prescription of success using your product as the solution to their business challenges. You help business professionals do their job better!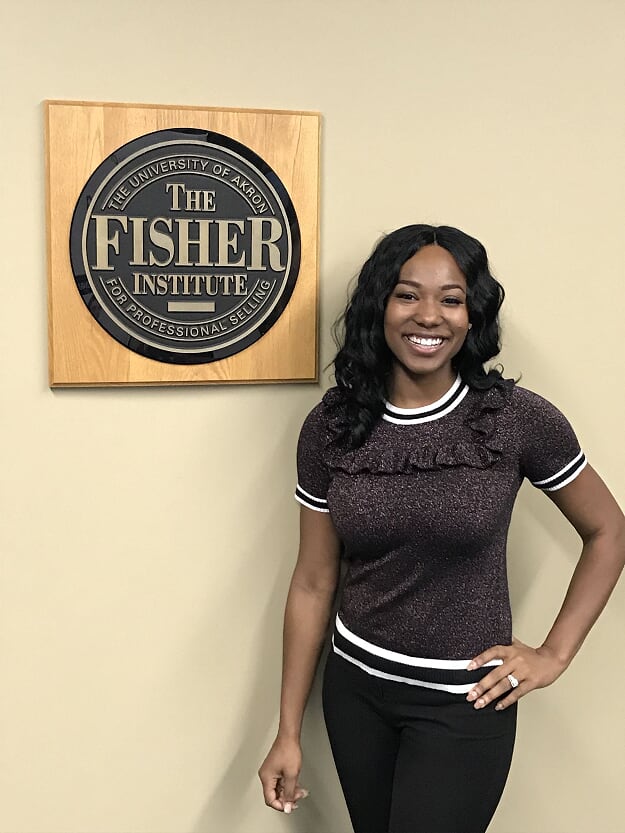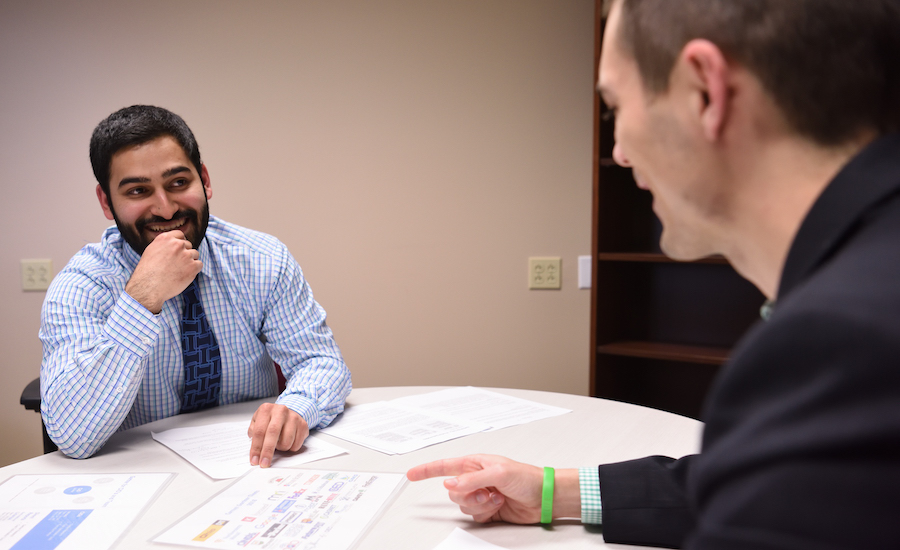 Academics
At Fisher you're taught by expert faculty with over 50 years of real-world sales, sales training, and sales management/leadership experience. Combined with one of the largest and most technologically advanced university-based sales training facilities in the nation, we prepare students for success at national sales competitions and to confidently enter the workforce with a degree, minor, or certificate in sales.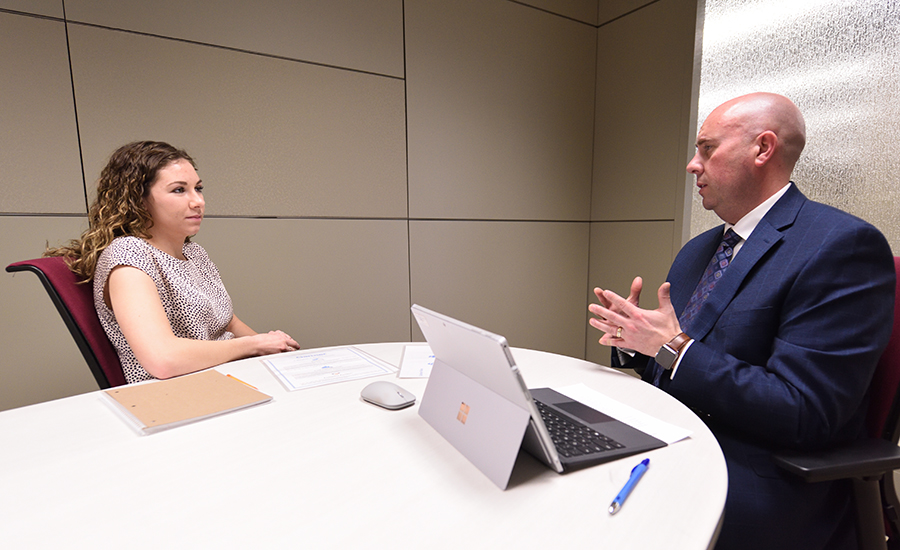 Partnerships in the Community
Partnering with the Fisher Institute benefits everyone. Companies and their employees stay current from our faculty experts in our state-of-the-art lab, and our students learn relevant skills needed by industry from sales workshops, role plays, shadow events, career fairs, networking, and opportunities for internships and jobs.
Join us on Social
Celebrating 25 Years
Preparing students for successful careers and partnering with industry
The UA sales program started with the first sales class in 1985 leading to the established Fisher Institute in 1992. The Fisher Institute for Professional Selling officially launched in January 1994, with a new 6-room sales lab and the best available technology at the time. Over the last two and a half decades, we have graduated about 1,000 students with sales majors and sales minors.
Read more about the history and success of The Fisher Institute.