Executive Education
KEEP GROWING

The rapid pace of today's business environment means that the best leaders are those who keep growing. UA's College of Business Executive Education Program is designed to help you advance your career and sharpen your skills without having to enroll in a long-term or high commitment degree program.

NEW 2021 SERIES COMING SOON

These series, taught by UA's MBA business faculty, each contain three modules, and are open to busy professionals who need specific, manageable, and practical knowledge to improve their work today. No previous college coursework required.

Format:
► 3-part series delivered in live, virtual formats
► 1 hour 15 mins for each part in the 3-part series (3h 45 mins total)
► Convenient lunch-hour time, Noon – 1:15 p.m. ET
► Access to online learning management system for up to 30 days after the series for access to additional resources and toolkits

Recommended For:
► Recently promoted professionals
► Emerging executives
► Mid-level/mid-career professionals seeking advancement
► Professionals seeking a career change
► Professionals who simply want to upskill
Professionals who complete a full series will:
Receive Certificate of Series Completion signed by the Dean of the College of Business.
Earn an Executive Education Credential on their way to earning even more achievements in various subject and skill areas.
Receive VIP treatment and invitations to networking engagements as part of the professional network of the College of Business, its esteemed alumni, advisory boards, faculty, and benefactors.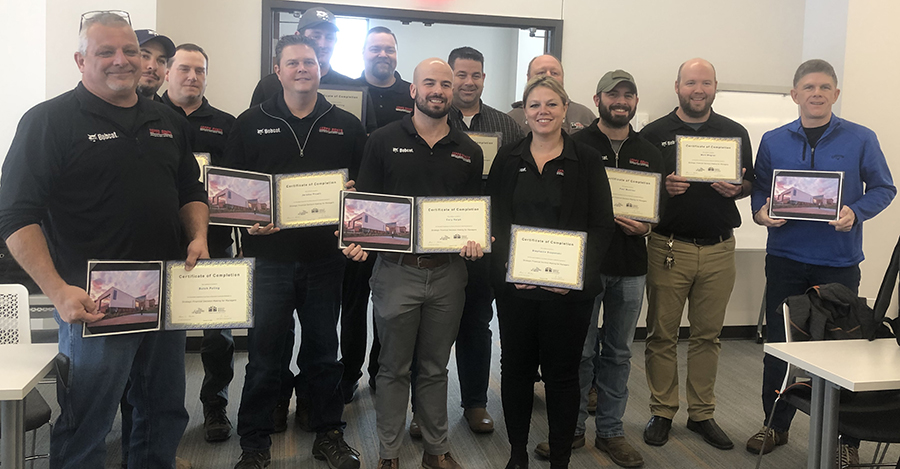 About the CBA
With over 400 C-level executive alumni in Northeast Ohio, the College of Business at The University of Akron is recognized with the highest levels of accreditation by the global standard for business schools – the AACSB, earning the CBA membership in the top 3% of all business schools worldwide.

Price
Completion of any series earns the participant a "Certificate of Series Completion" signed by the dean of the College of Business Administration and earns 1 Executive Education Credential from the CBA.
Series: $250
An Individual module* in a 3-part series: $125
Office Pass (One-series, up to 20 people): $2,500 - Please call 330-972-7654 or email leadership@uakron.edu.
*individual modules can be purchased without intent to complete Certificate of Series Completion

Individual Modules