Nicholas Accordino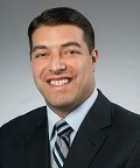 Title: Audit & Assurance Partner, Deloitte & Touche LLP
Dept/Program: Daverio School of Accountancy Advisory Board

---
Professional & Academic Experience
Nick is a Partner in Deloitte's Audit and Assurance practice. Nick has more than 13 years of public accounting experience providing audit and accounting advisory services to clients in both the public and private sectors and across several industries.
Nick currently serves as a leader within Deloitte's Accounting and Reporting Advisory practice, with a focus on assisting companies with complex accounting, auditing and reporting issues. Nick spends his time helping clients adopt newly issued accounting standards, as well as prepare for Initial Public Offerings, account for complex business transitions, develop and/or rationalize internal control frameworks, or navigate other technical accounting matters. Nick also specialize in helping clients embrace the Fourth Industrial Revolution and transform their finance organizations through Deloitte's Digital Controllership platform focusing on robotic process automation (RPA), advanced analytics and visualization, cloud and cognitive computing, and blockchain
Prior to his current role, Nick spent 11+ years as an external audit and assurance professional serving many of Deloitte's largest, multinational clients. Nick has extensive experience with a variety of accounting, auditing, and SEC technical matters including Sarbanes-Oxley Section 404 implementation and compliance, IPO readiness, mergers and acquisitions, including due diligence, working capital audits, and complex purchase accounting considerations, and SEC registration statements. He has experience serving complex multinational companies that require proper coordination of audit, tax, and enterprise risk services. Nick also has extensive experience assisting clients with successful acquisition and post-merger integration.
---