Buchtel College of Arts and Sciences
Graduates from The College of Arts & Sciences.
Research Spotlight: Political Science
White House Chiefs of Staff: Make or Break the Presidency?
Professor Dave Cohen has been studying White House organization and staffing, and the White House chief of staff position in particular, since his doctoral student days at the University of South Carolina. He is driven by the question: what makes some chiefs of staff successful while others fail? The implications of the question are great: successful chiefs of staff have a positive influence on a president and his administration; those that fail, harm the president and the administration they serve. Learn More
---
Student Spotlight
Summer study abroad trip to Japan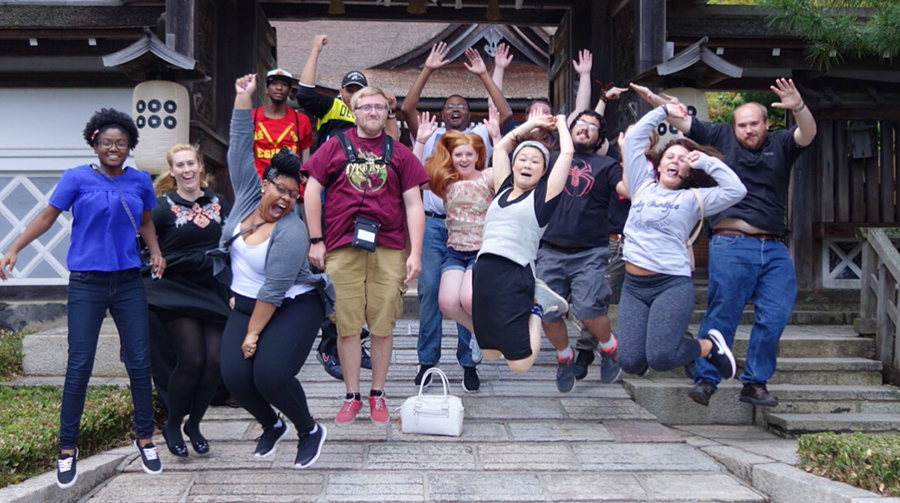 Students from UA's Modern Language Department, lead by senior lecturer Yuki Fujiwara Sigler, are participating in the department's first study abroad trip to Japan.
The 14-day trip, kicked off May 23, offered the 14 students an opportunity to experience and immerse themselves in Japanese culture by solving real world tasks along with historical place visitation and cultural experience. Places visited include Kyoto, Hiroshima, Osaka, Tokyo, and many more.
---
News archive