High School Band Clinic Festival
Each spring The University of Akron School of Music and University Bands host this annual event. The one-day festival includes a clinic session with a guest conductor, master-class sessions with UA Applied Faculty, a concert performance by the UA Bands ensembles and a closing concert featuring all of the participating bands.
---
Join us Monday, February 14, 2022
This year's Band Clinic Festival will once again host all clinic sessions and concerts take place in E.J. Thomas Performing Arts Hall (see on campus map).
Featured ensembles include:
Schedule:
8:15 a.m. - 12:30 p.m. | HS Clinic sessions
3:15 p.m. | UA Bands Performance
Guest Band Clinician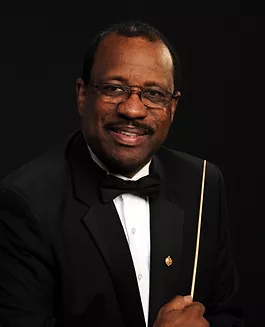 Alfred Watkins
Mr. Alfred L. Watkins is former Director of Bands at Lassiter High School in Marietta, Georgia. He served as Director of Bands at Lassiter from 1982 until his retirement from teaching in 2013. He has established a fine reputation as an adjudicator, clinician, lecturer, motivational speaker and guest conductor throughout the United States. Under his leadership, the Lassiter Band grew from its original seventy-eight members to, at one time, over 400 students. At his retirement, the band program included four symphonic bands, 250-member marching band, two jazz bands and numerous chamber ensembles. The Lassiter Flute Choir, Clarinet Choir, Trumpet Choir Trombone Choir, and Percussion Ensembles have all performed on the national level.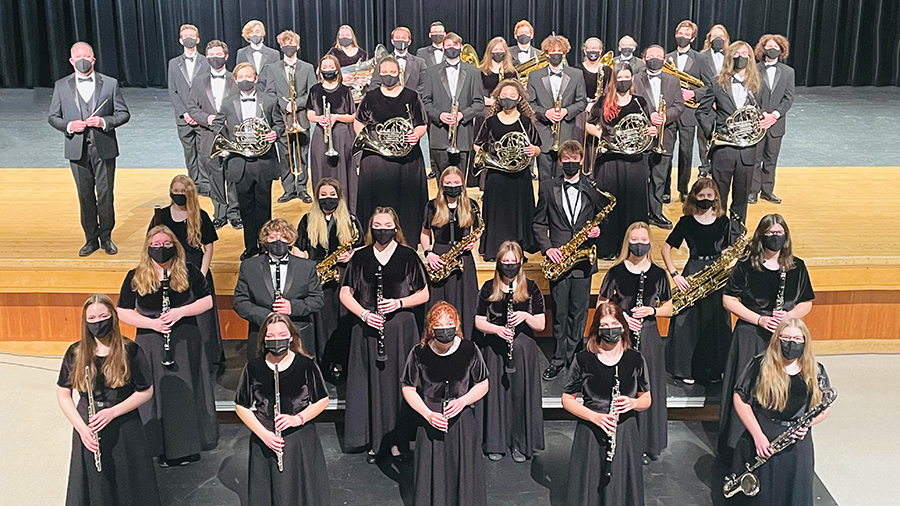 Cuyahoga Falls High School
Cuyahoga Falls High School Marching Tiger Band also has a long and distinguished past, dating back to the first Cuyahoga Falls Marching Band in 1922. Heavily inspired by The Ohio State University Marching Band, the Tiger Band's signature high-stepping and high-energy style is always a crowd pleaser wherever they perform. In high school there are four primary concert bands, the Freshman Band for all ninth-grade students as well as three ability-based audition bands, Gold Band, Black Band, and Symphonic Band. Students involved in concert band at any level have the option to enroll in the honors section and can earn honors credit upon completion of a quarterly project. During the fall season, the bands function as two units, the Tiger Marching Band and the Fall Concert Band. Students may choose to participate in various other musical offerings and chamber groups. All four concert bands routinely participate in OMEA events each school year. The band program is frequently represented outside the district as well, with numerous students participating in various university honor bands, Cleveland Youth Wind Symphony, Cleveland Contemporary Youth Orchestra, and Akron Youth Symphony.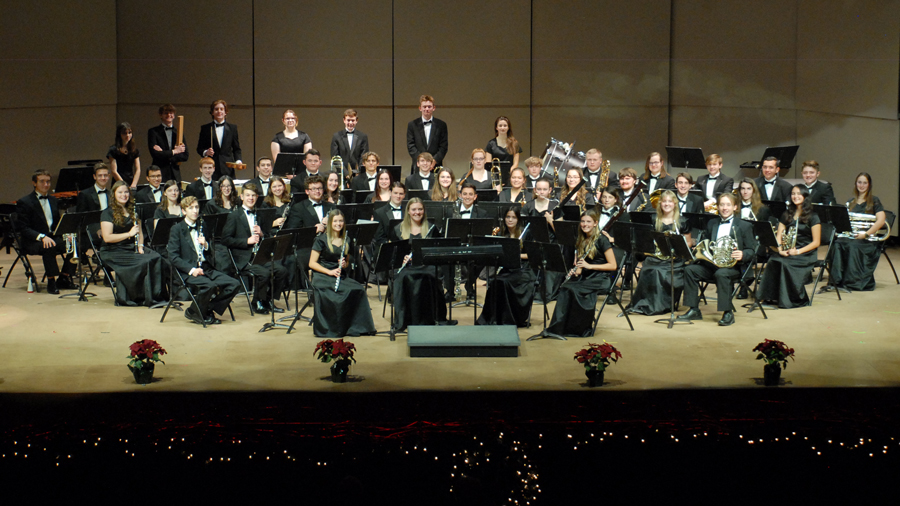 Lake High School Symphonic Winds
Music is an integral part of the academic curriculum in Lake Local Schools. The Lake Band Program is designed to increase the musical sensitivity and knowledge of our students while stimulating character growth and leadership through cooperative effort, self-discipline, responsibility, patience, attention to detail, and the desire for perfection. Band instruction begins at Lake Elementary School. In 5th and 6th grade, each band meets as a full band one day per week for 50 minutes. Each student also receives band instruction two additional days each week: once in a small, like-instrument class, and once in a larger, mixed-instrument class. In grades 7-8, band meets for approximately 50 minutes, five days per week. Students continue to receive one small-group lesson each week during the band period. High school band students participate in the Lake Blue Streak Marching Band. The "Pride of Lake Township" is a non-competitive ensemble which prides itself on musical excellence, precision marching and a varied repertoire. Annual participant in the Pro Football Hall of Fame Parade. Following the marching season, students audition for one of three concert bands. The Symphonic Winds (most advanced), Symphonic Band, and Wind Symphony consistently earn excellent and superior ratings at OMEA large group adjudicated events in classes AA, B, and C, respectively. Students can also participate in the jazz band.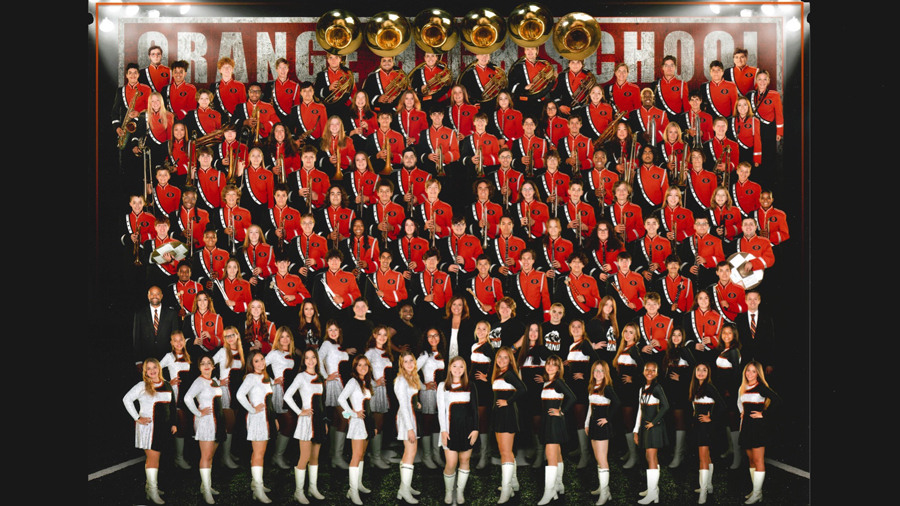 Orange High School Band
The Orange City School District is a suburban district in eastern Cuyahoga County and serves students from the communities of Hunting Valley, Moreland Hills, Orange Village, Pepper Pike, and Woodmere. Instrumental music instruction begins in 5th grade. Starting in September, 5th grade band students receive one 30-minute lesson per week with like instruments and a full band experience for one hour per week, from late April through late May. The middle school bands (6, 7, 8) each meet daily for a 40-minute class period. All middle school students are required to take band, choir, orchestra, or general music. At Orange HS, band meets daily for a 50-minute period. During the 1st grading period all OHS band students are in the "Pride of Orange" Lion Marching Band. The Orange community has consistently been recognized as a "Best Community for Music Education" by the National Association of Music Merchants.