Considering a gap semester or year? Here's what you need to know
The University of Akron's gap procedure allows an admitted student to delay their admission for one semester or one year. This procedure grants applicants the flexibility to take advantage of unique opportunities that will enrich the community once the applicant is on campus or allows delay of enrollment for documented reasons (see "Eligibility" below).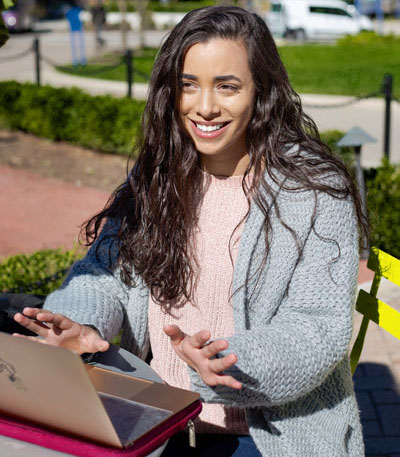 A student who is approved to take a gap semester/year does not need to submit a new application to Under­graduate Admissions as long as he or she enrolls at UA no later than one year after the original application term. However, students who have changes to their application information (enrollment at another school, felony or disciplinary issues at another school, etc.) must contact Undergraduate Admissions to update their information, and may be required to reapply.
Failure to follow the guidelines established in this procedure can result in the loss of freshman status, scholarships or admission to The University of Akron.
Eligibility
Freshman applicants who are admitted to spring/fall semester and have confirmed their enrollment are eligible to request a gap semester/year. A gap semester/year is granted from spring/fall semester of one year to the spring/fall semester of the following year.
Reasons for a gap semester/year
Students can request a gap semester/year for one or more of the following reasons:
Military or public service
Unique travel or work opportunity
Personal reasons that could include illness
Cultural enrichment opportunity
Hardship from COVID-19 (for students entering in fall 2020)
 Students cannot take a gap semester/year to enroll in another college or university or to participate in a program that earns college credit.
How to apply for a gap year
Students admitted to the UA must confirm their enrollment prior to the original term of admission. Students can confirm enrollment at Confirm Your Enrollment.
Complete and submit the Gap Year Request Form. 
Request high school send final transcripts to UA at the end of the senior year, and no later than August 1.
Complete all steps and submit the request form by August 17 prior to the original term of admission.
Once a gap semester/year request form has been submitted and reviewed, the student will be notified by email within two weeks if it has been accepted.
Retaining admission
Confirmation deadline
If students are approved to take a gap semester/year, Admissions will email to confirm the intention to enroll in the following spring/fall semester. We'll use the address provided on the application. Students must confirm their enrollment prior to the new term of admission.
Financial Aid/Scholarships
Upon enrollment for the spring/fall semester, students will retain their freshman admission status.
The Presidential Scholarship —The value of the scholarship will be based on the scholarship program in place for the academic year during which the student begins enrollment. If you have questions, please contact Jennifer Harpham, Director of Student Financial Aid, at jharpham@uakron.edu.
Honors or Scholars status
Students must submit a new FAFSA   prior to their new term of enrollment.
Housing
For a gap semester
Student should apply for housing and submit the $150 prepayment and then contact reslife@uakron.edu to indicate you wish to defer to spring semester.
For a gap year
For students who already applied for housing, the student will need to cancel and then reapply for housing for the next academic year (housing application opens in late January for the upcoming fall semester)
For those who did not apply yet, the student will apply for housing the next academic year
Exemptions or exclusions from the on-campus housing policy must be approved by the Department of Residence Life and Housing.