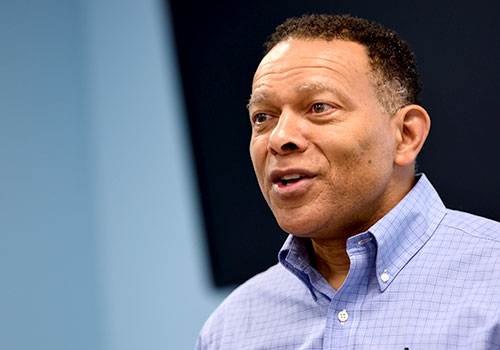 COLLEGE OF APPLIED SCIENCE AND TECHNOLOGY
What makes us great
99% of students who earned a bachelor's degree from the College of Applied Science and Technology in spring 2018 were employed or seeking additional education within six months of graduation.
The college offers a bachelor's degree in computer information systems with a focus on cybersecurity, the first four-year track of its kind among public universities in Ohio. It is also among the first cybersecurity degree tracks in the country to offer courses in applied cryptography, which are typically offered at the graduate level. Moreover, the University was selected by the Ohio Adjutant General's Department to join the Ohio Cyber Range, a collaborative effort to train the cybersecurity workforce in public, private, government, military and education constituencies.
UA has the only ABET-accredited B.S. in Surveying and Mapping in Ohio. In 2019 UA's team of six surveying and mapping students won first place in the National Society of Professional Surveyors 18th Annual Student Competition. Also, UA's surveying and mapping program won the $25,000 grand prize for the 2018 Surveying Education Award from the National Council of Examiners for Engineering and Surveying.
The college's Emergency Management and Homeland Security program was the first of its kind to be accredited in the country. A recent graduate of the program was hired as an emergency management specialist for the Pentagon.