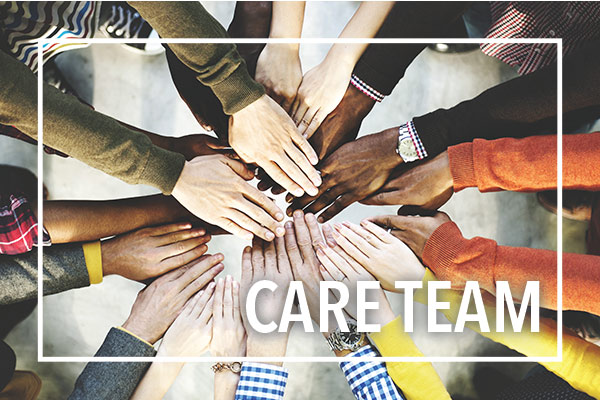 The CARE Team
Crisis – Assessment – Referral – Evaluation: Helping students in crisis
UA's CARE Team provides guidance and assistance to students who are experiencing crises, displaying odd or unusual behaviors, or are engaging in other behaviors that may be perceived as being harmful (either to the student individually, or to others).
The CARE Team accepts referrals and responds to students (and their families, faculty, and staff) when concerns for a student's health, welfare, and safety are identified.
The CARE Team also supports members of the University community who interact with at-risk students by assessing and evaluating situations, communicating with individuals involved or impacted by a student's behavior, and providing referrals and resources to assist and address behavioral concerns.
In addition to working directly with students and other concerned parties, the CARE Team fulfills its duties to the University community by reviewing existing policies and procedures and proposing new policies and procedures that serve to both balance the needs of students and promote the mission of the University.
Make a referral to the CARE Team
By fostering collaborative relationships with University departments and maintaining open lines of communication with previously identified and referred students, their families, faculty and staff, the CARE Team makes a commitment to educating the University community about existing policies and instructing community members on how to address students in crisis.
---
Examples of CARE Team referrals
A student claims that he or she is going to harm himself or herself, or he or she will harm others.
A student's physical appearance is deteriorating.
A student is suffering from or dealing with the side effects of a serious illness.
There are perceived concerns regarding the mental and/or physical health, welfare, and safety of a student.
Please visit our frequently asked questions page to see if what you are thinking is a common question or feel free to call Mike Strong, chair at 330-972-6593.
---
Kognito At-Risk Mental Health Training
Students face increasing pressures that may lead to emotional distress. According to the National College Health Assessment Survey 42% of students report distress making it difficult to function. However only 40 % of those students seek help. Student mental health has especially been impacted by current circumstances including the pandemic. University of Akron faculty, staff and students can take some meaningful small steps to help our students. Kognito At- Risk Training is a 45 minute online virtual conversation simulation to help you notice signs of student distress, learn and use techniques to discuss your concerns and when necessary refer students to appropriate resources.
To log in please do the following:
Create a new account
Use the following Enrollment Key/s (Faculty and Staff = "akronemployee" or Students = "akronstudent")