Meet the Current Social Work Students
---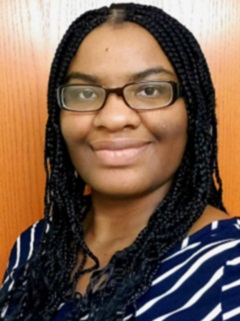 Mya Atkins (BSW Student, Akron Campus)
I chose a career in social work because I've always been passionate about empowering those who are vulnerable. I've been in positions where I was afraid to seek services and muddled through alone. I want to help people, so they do not have to struggle in silence.
Being an out-of-state student, many people have questioned why I chose the UA social work program, and it's due to the supportive professors and fellow students. They cheer me on when things get difficult and are there to help when I need them. The positivity of this academic community is infectious, and it encourages me to keep working towards my dreams. After completing my BSW degree, I hope to further my education by joining the UA MSW program. Wherever my career takes me, I'm sure that these programs will prepare me to be an effective social worker and the people I have met along the way will remain important resources for me to keep improving myself.
---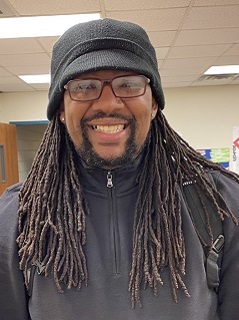 Ken Lyons (BSW Student, Wayne Campus)
I chose social work because I've always wanted to help people and make a positive impact on children's lives. I spent 5 years in the Marine Corps and have been working with abused and neglected children for 10 years. As a person of color, I feel like our demographic is underrepresented in the profession and in the communities where people of color reside. Being a man of color is a rarity in this field, but I believe that men bring a different set of skills to this profession that are beneficial to the communities we will serve.
The Wayne campus is only 15 minutes from my home in Wooster, which is convenient for me. The classes are smaller at Wayne, so this is great for class discussions. I also feel like the professors are truly invested in my success. After I obtain my social work degree, I would like to assist at-risk families and write books and do research.
---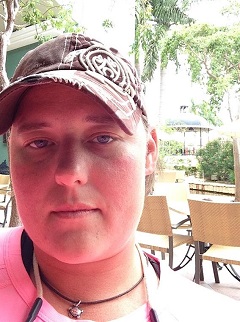 Mandi Wille (MSW Student, Lakewood Campus)
After I finished my time at the community college, I knew without question The UA Lakewood program was the perfect choice for me to continue my social work education. The personalized experience of smaller class sizes was exactly what I needed to successfully complete my BSW. Now, as an Advanced Standing MSW student with The UA Lakewood, I am grateful for the ongoing individualized attention that lets me continue my passion for social work-particularly in research and academia.
The UA Lakewood program has given me the confidence to believe that my dream of one day sitting at the table with change makers can happen! If at the end of my days, just one person says, "Mandi, because of you, I was able to make the world a better place," then I will be able to say I lived my life's mission as a social worker.
---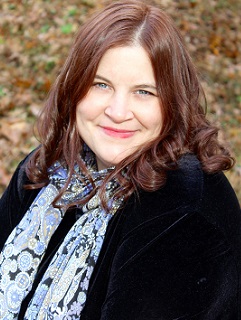 Sarah Courtemanche (MSW Student, Wayne Campus)
I'm choosing a career in social work because it is a career in which my personal and professional values are well matched. I have a passion for social justice, and I strive to uphold the dignity and worth of individuals from all backgrounds and all walks of life. In the current era, mental health has never been more important. I want to do my part to ease suffering to the best of my ability by utilizing my social work skills. Pursuing my master's in social work is helping me develop professionally as well as personally, and this will help me help others. Having a sense of meaning in my career is deeply important to me, as is going to sleep at night knowing I made someone's life a little bit better. I'm enjoying the friendly atmosphere of the classes at the Wayne campus, enriched by the rapport with my colleagues.
---

Morgan Baker (MSW Student, Akron Campus)
I graduated from The University of Akron in 2017 with my BASW and obtained my LSW the same year. I began my career at Wayne County Children Services in 2018 where I was an ongoing caseworker prior to my transfer to Summit County Children Services. I've had the pleasure of working at SCCS for close to two years now as both an intake caseworker and more currently in our Family Team Unit. I plan to continue in my current employment for years to come. I am hopeful that obtaining my MSW will help increase my knowledge in child welfare and allow me to assist others as I work towards the goal of being a supervisor one day. I am thankful for The UA's amazing social work program as well as the knowledgeable professors who have helped to guide me on my journey. I'm very excited to continue my career as a social worker helping families in need.
---
Interested in joining social work student organizations? Click here.