Meet the Current Social Work Students
---
Joseph Kamuda (BSW Student, Akron Campus)

I chose to pursue a social work career because of social injustice in my community and having a passion for assisting at-risk populations. My life thus far has been impacted by people around me, many of whom have been treated unequally by society. Upon finishing the UA social work program, I hope to work within the foster care system and use my experiences to support and empower those involved. Social work is a career in which there are endless opportunities, allowing for students to possess a plethora of diverse information. The professors at UA provide their utmost support in allowing students to develop the skills necessary to be a professional. I feel as though I am learning new and useful material each day, and I am excited to see where social work takes me. After receiving my BSW, I plan to obtain workplace experience and expand on my professional skills and knowledge before I further my education with the MSW program
---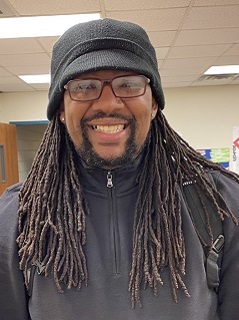 Ken Lyons (BSW Student, Wayne Campus)
I chose social work because I've always wanted to help people and make a positive impact on children's lives. I spent 5 years in the Marine Corps and have been working with abused and neglected children for 10 years. As a person of color, I feel like our demographic is underrepresented in the profession and in the communities where people of color reside. Being a man of color is a rarity in this field, but I believe that men bring a different set of skills to this profession that are beneficial to the communities we will serve.
The Wayne campus is only 15 minutes from my home in Wooster, which is convenient for me. The classes are smaller at Wayne, so this is great for class discussions. I also feel like the professors are truly invested in my success. After I obtain my social work degree, I would like to assist at-risk families and write books and do research.
---
Demetria Lee (MSW Student, Lakewood Campus)

After finishing my associate degree at Lorain Community College, I wanted to further my education, and the University of Akron has enabled me to pursue my professional goals. My goals were accelerated by the UA's 18-month social work program. As an Advance Standing student, I have the luxury of working one-on-one with my professors. All professors have an open-door policy and are available to assist students when needed. The Lakewood Campus is a campus that I would describe as family-like. Even with COVID-19 causing some restructure, the professors have found a way to keep us connected and have provided quality education. The Lakewood campus is about 30 minutes from my house, making it easy for me to be a student, employee, and mother all at the same time. I hope to work as a mental health clinician with children and adolescents in the future.
---
Sarah Flickinger (MSW Student, Wayne Campus)

I chose social work because I value the importance of human relationships. I am passionate about learning from others and helping individuals overcome challenges in their lives. I graduated in 2018 with a bachelor's degree in social work and am currently pursuing my masters. The professors at UA have been supportive, insightful, and understanding. This has meant a lot to me since I go to school and work full time as well as being a mother. Upon graduation, I will continue being a therapist and work towards my independent licensure. I hope to one day work as a school-based counselor.
---
Shae Gorin (MSW Student, Akron Campus)

I chose social work because I am passionate about helping others. The support and
encouragement I received throughout my life has been critical to my growth and
helped me when I needed it the most. It is what drives me to pursue a career that
would allow me to provide the same pivotal support given to me. Initially, the decision
to begin UA's MSW program was difficult. Social work differed from my bachelor's
in East Asian Studies and engagement in Columbus' City Year AmeriCorps program.
However, after a semester of working in the field and being surrounded by my professors
and peers, I know I made the right decision. After completing my MSW degree, I hope to
work with kids as a counselor.
---
Interested in joining social work student organizations? Click here.