Project GRAD Akron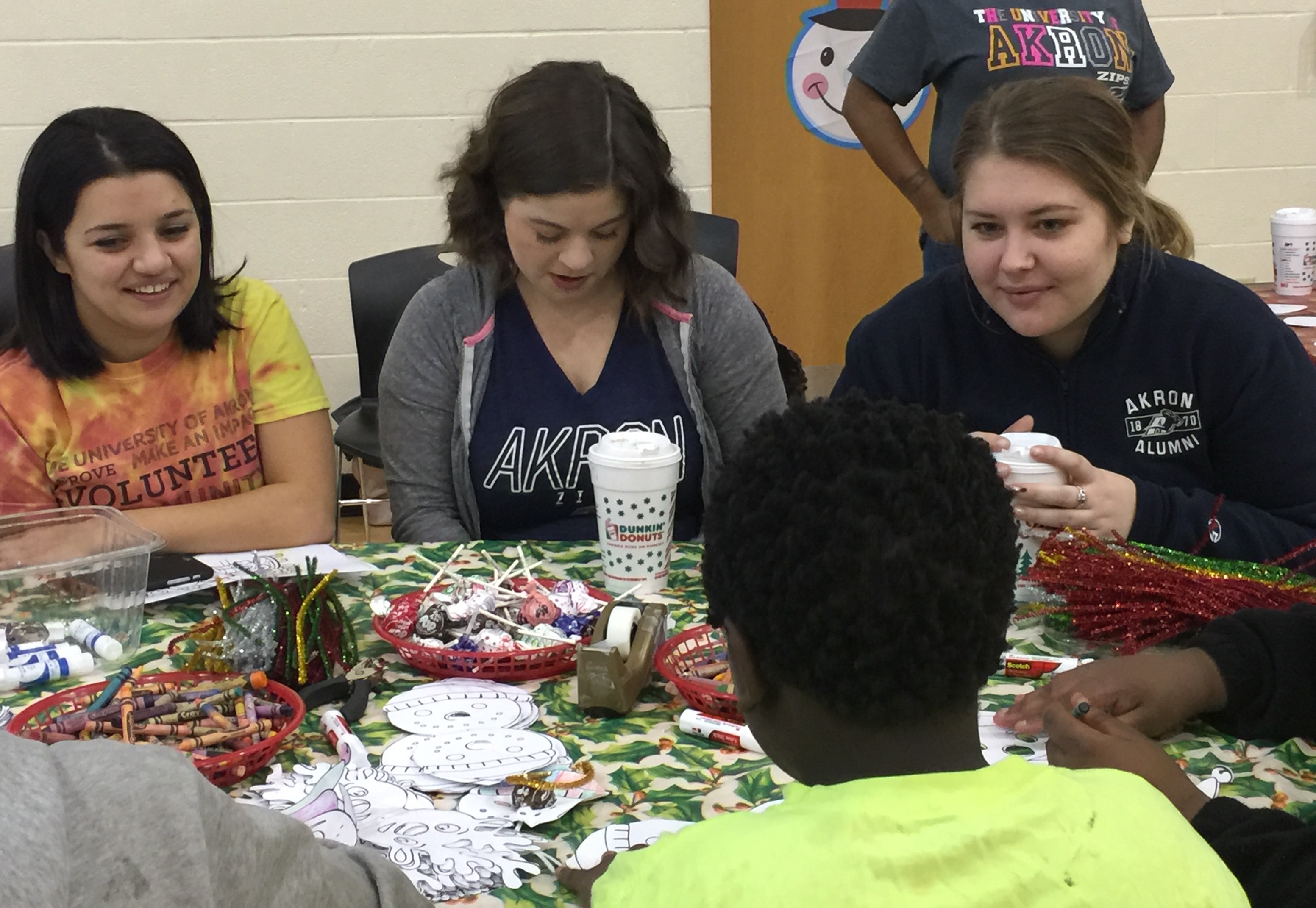 On Saturday, December 2, 2017, MSWSA, Social Work Faculty Mark McManus, Baomei Zhao, Naomi White, and Weie Wu, along with undergraduate field education students assigned to

Project GRAD Akron

, Jaizane Russell, and Shannon Brown assisted

Project GRAD Akron

in the 13

th

Annual Breakfast and Educational Fun with Santa. According to Project Grad Akron, this free event received 400 community people. Even though free photos with Santa may have been the draw, a wide variety of resources to parents, grandparents, and other caretakers were available and balanced with art, crafts, and games for the children.