Project GRAD Akron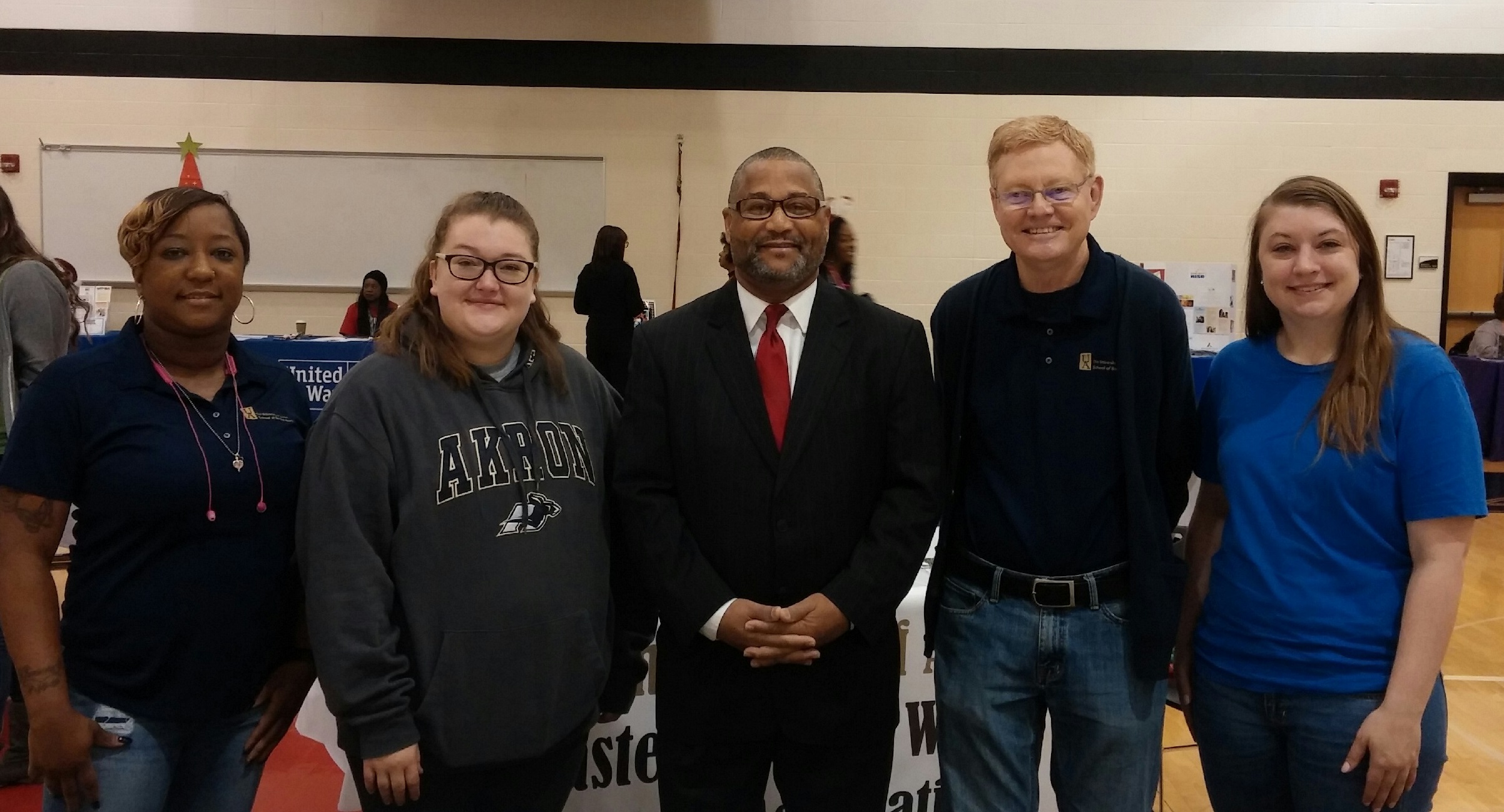 (Photo from left:
Rachia Williams, Elizabeth Smith,Reverend Dr. Curtis T Walker Sr., Akron School Board Vice President,
Mark McManus, Visiting Assistant Professor, and Zia Schrader)

On Saturday, December 1, 2018, MSWSA, Social Work Faculty Mark McManus and Naomi White along with BASW and MSW students assisted

Project GRAD Akron

in the 14

th

Annual Breakfast and Educational Fun with Santa. According to Project Grad Akron, this free event received 400 community people. Even though free photos with Santa may have been the draw, a wide variety of resources to parents, grandparents, and other caretakers were available and balanced with art, crafts, and games for the children.
(Photo Back row left to right- Stephen Pierce, Audrey Blasdel, Grae Pollard, & Ryan Scott
Front row: Tayia Fowlkes, Emily Bowen, Abgail McKenna, Kellie Lockemer, & Libby King)