MSW Students Presented at the NASW Ohio Chapter Conference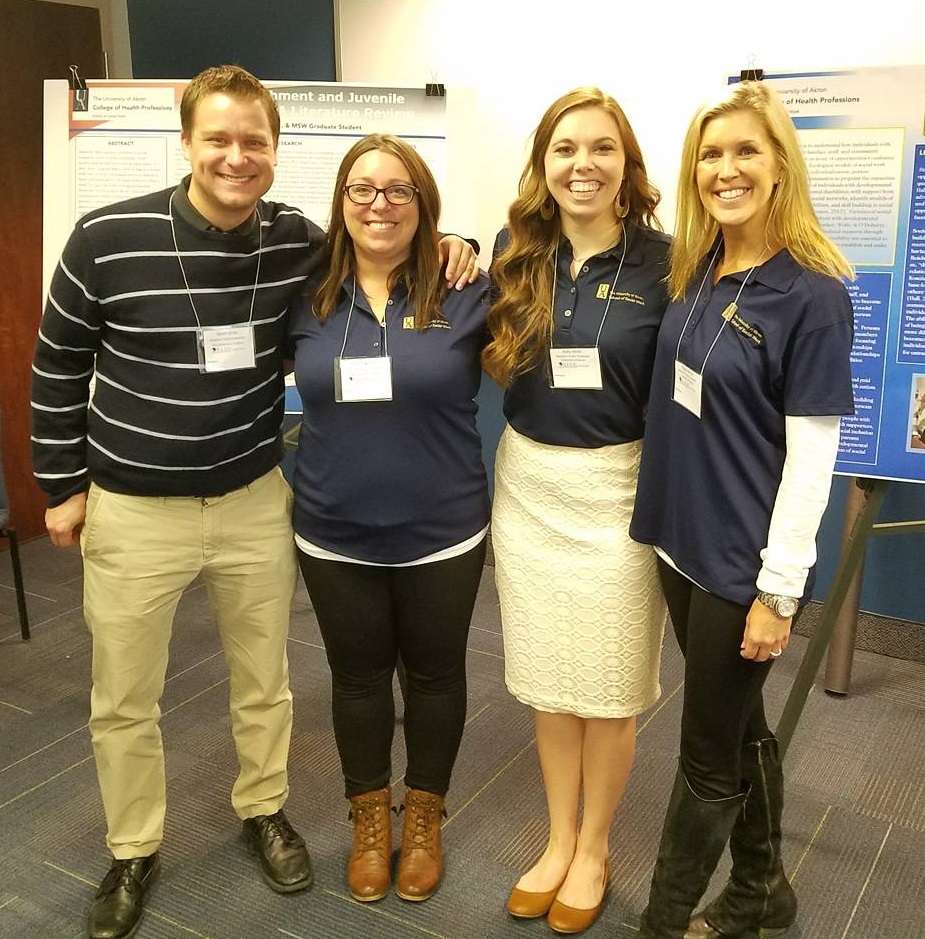 (Pictured (l-R) David Jenks, Deb Dragomir, Kelly Smith, and Paige Solmen)

The National Association of Social Workers (NASW) Ohio Chapter Conference held the seventh annual poster presentation on November 16, 2017 in Columbus, Ohio. Four Master Social Work students were selected to participate this year:
David Jenks presented a literature review titled, "Juvenile Delinquency: Is family structure or family attachment to blame?" He explored the strength of family attachment as a predictor of future engagement in socially accepted behaviors.
Deb Dragomir presented a poster on ethics and race differences in drug and alcohol use among college students. The findings suggested that Caucasians were more likely to engage in heavy episodic drinking than other races. Marijuana usage was equal among races studied.
Kelly Smith's research involved the voluntary stopping of eating and drinking (VESD) in hospice care settings. This is an ethical dilemma for many social workers and other professionals working with the terminally ill.
Paige Solmen's poster was integrated with her field placement working with refugee families. Her research addressed meeting the mental health needs of refugees to help facilitate their community integration in their host country.
| | |
| --- | --- |
| Deb Dragomir | Kelly Smith |