Social Work Faculty News


Prof. Naomi White, Professor of Instruction, shared her time on June 19, 2018 to talk with the high school students participating in the Project Grad-Akron's Summer Institute at Buchtel CLC as part of Junior Achievement's Reverse Job Shadow Program. These students had an opportunity to learn more about a variety of careers, ask questions, and practice their interviewing skills.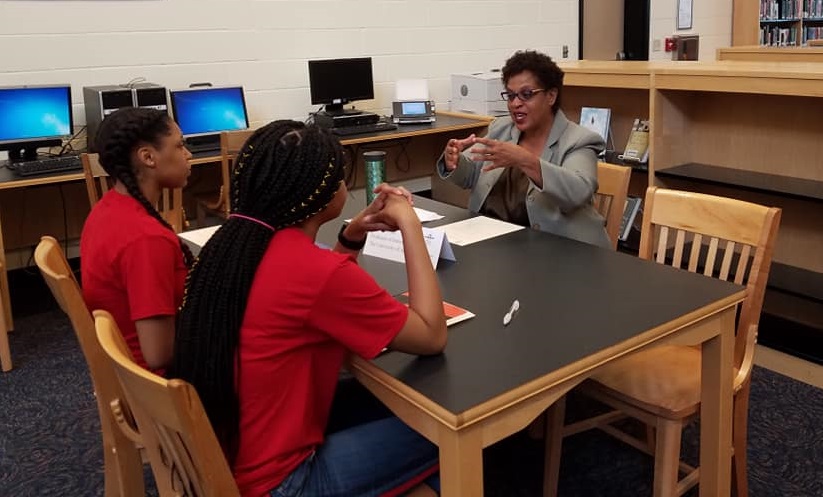 Prof. White S
elected as a Fellow for the MAC ALDP
| | |
| --- | --- |
| | Prof. Naomi White, Professor of Instruction, has been selected as one of the three 2018-2019 University of Akron fellows for the Mid-American Conference (MAC) Academic Leadership Development Program (ALDP). She will join fellows and liaisons from other member universities at workshops to learn more about the many aspects, challenges, and rewards of leadership in higher education at a variety of levels, and to gain knowledge by working closely over the course of the year with administrators and other Fellows from across the conference. |
Prof. Ellis Featured in Times Reporter
Prof. John Ellis, Professor of Instruction, participated in a Crisis Intervention Team (CIT) training on February 10, 2018 at the Tuscarawas County Sheriff's Office. He shared his expertise in mental illness and addictions with police, paramedics, park rangers, or jailers who may be encountering people in a crisis.

Prof. Ellis stated, "The folks that see people at the height of their symptoms are usually families and first responders. Law enforcement's going in blind. I've never seen one of my clients shirtless and screaming at me, but these guys have. I think society needs to realize, all of us need to realize, that first responders see the best of us and they see the worst of us."

To read the full story, click here.