Jennifer K. Davis, Ph.D., LISW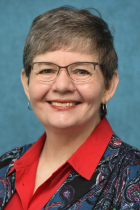 ---
Biography
Dr. Jennifer Davis joined the UA faculty in 2020. Her practice background includes clinical, supervisory and managerial roles in adult community behavioral health centers in Kansas and Ohio. Dr. Davis has published several studies on the use of Certified Peer Specialists in behavioral health services. These studies have been presented to both national and international audiences.
PROFESSIONAL INTERESTS
Recovery from psychiatric disorders
Public health and addiction recovery
Experience of trauma and development of chronic illness
RECENT PRESENTATION
Davis, J. (July, 2019). Building vital partnerships: Relational factors for the increased use of peer specialists in community mental health. 9th International Conference on Social Work in Health and Mental Health, York, England.
---
Publications
Davis, J. (2015), Supervision of peer specialists in community mental health: Practices that predict role clarity. Social Work in Mental Health, 13(2), 145-158.
Davis, J. & Pilgrim, S. (2015), Maximizing the utilization of peer specialists and their services: The next step in implementation. Journal of Psychosocial Rehabilitation and Mental Health, 2(1), 67-74.
Davis, J. (2013), Predictors of job satisfaction among peer providers on professional treatment teams in community based agencies. Psychiatric Services, 64(2), 181-184.
Davis, J. (2012). Competency and voters with psychiatric disabilities: Considerations for social workers. Journal of Sociology and Social Welfare, 39(3), 47-61.
Manthey, T.J., Rapp, C., Carlson, L., Holter, M.C., & Davis, J. (2012). The perceived importance of integrated supported education and employment services. The Journal of Rehabilitation, 78(1), 16-24.
Davis, J. (2010). Voting as a component of empowerment-based practice: Civic support for individuals with psychiatric disabilities. American Journal of Psychiatric Rehabilitation, 13(4), 243-257.
---
Education
Ph.D. University of Kansas
M.S.W. University of Kansas
B.S.W. Washburn University
---
Courses
7750:240 Substance Use and Abuse
7750:651 Foundation in Addiction Studies
7750:660 Cognitive-Behavioral Therapy I: The Basics
---