Social Work Faculty and Student Honored at NASW Gala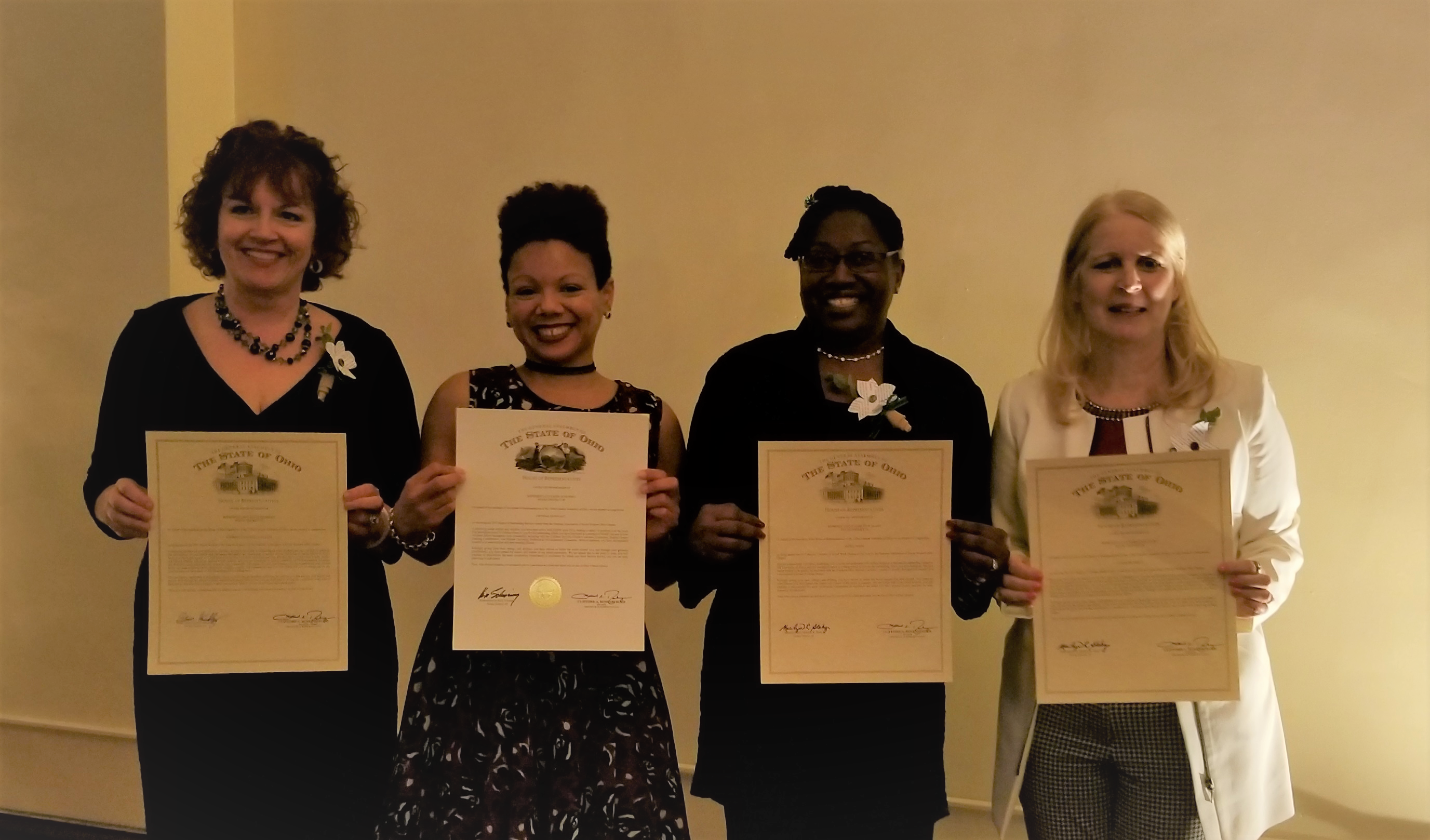 Pictured in the Photo, from left to right (
Gabrielle Faggella Fuller, Crystal Dunivant, Maria Dixon, & Linda McArdle)

On Saturday, March 23, 2018, one student and three faculty members from the School of Social Work were honored for their achievements and contributions to the field of Social Work at the Annual Gala for the National Association of Social Workers Ohio Chapter.

Linda McArdle, a recently retired Professor of Instruction in the School of Social Work, was honored with a Lifetime Achievement Award for her decades of social work practice in health care and higher education.

Crystal Dunivant received the Outstanding Service Award for her exceptional work as a part-time instructor and faculty liaison in the UA School of Social Work as well as her work in mental health at Community Support Services in Akron.

Gabrielle Faggella Fuller received the Social Worker of the Year award for her expertise in clinical social work, with a specialization in treating anxiety disorders. Ms. Faggella Fuller is also a part-time instructor in the School of Social Work, and teaches advanced graduate courses in clinical social work.
Maria Dixon was honored as the Social Work Student of the Year, most notably for her work at BeST Center at NEOMED (Best Practices in Schizophrenia Treatment). She is a graduate social work student, and will be graduating with her MSW degree in May.