How you can help more students graduate
We recently launched a campaign to raise dollars for scholarships.
Last fall, 72 percent of our students received financial aid. The need for support grows each year. Declining support from other sources means scholarship gifts are more important than ever.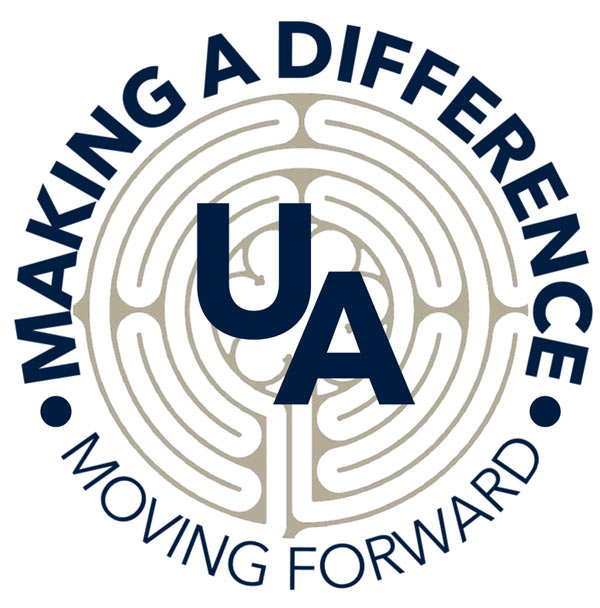 Priorities and purpose
Interview on ZTV
My thanks to correspondent Jade Marshall and the whole team at ZTV's "Lights. Camera. Akron" for the opportunity to be discuss issues of interest to students.
---
Meeting and listening to high school principals
I'm in the process of visiting as many high schools as I can in Summit and surrounding counties, meeting the principals to better understand how we may best serve their students and faculty. Above, visits to Revere, Our Lady of the Elms and Firestone. More to come!
---
Clayton Murphy returns, triumphant
U.S. Olympic medalist and Forever Zip Clayton Murphy came back to his alma mater this week to talk about his experience of winning Olympic bronze (surprisingly heavy) in the 800-meter race at the 2016 Summer Olympics in Rio. Clayton was joined in Rio by two other Zips, pole vaulters Shawn Barber competing for Canada and Annika Roloff for Germany. Congratulations to all three!
---
Celebrating our graduates
Great summer graduation. Had some fun doing zelphies with summer '16 graduate Amanda Marotta (on my right), and her friends (from left) juniors Maria Fritz and Heather Daniels, and 2013 business alumna Francesca Marotta. Read my address to the graduates.
---
In the community, talking about our excellence
Thank you to my fellow Rotarians for their kind reception when I spoke at the Rotary Club of Akron's Aug. 23 meeting. Their strong spirit of service to the community is an inspiration and an example that we will follow as we expand our University's culture of service.
---
HOW TO REACH ME
Interim President Matthew J. Wilson
Email: mjwilson@uakron.edu
Phone: 330-972-7869
On Twitter: @profmattwilson
Mail: Office of the President
The University of Akron
Akron, OH 44325-2901