OFFICE OF THE PRESIDENT
Dr. John C. Green, Interim President
Office of the President
Dr. John C. Green, Interim President
---
State of the University Address
With its 150th anniversary as a rallying point, UA will harness its many strengths and opportunities to create a bright new future, said Interim President Dr. John C. Green at the 2019 State of the University Address in January.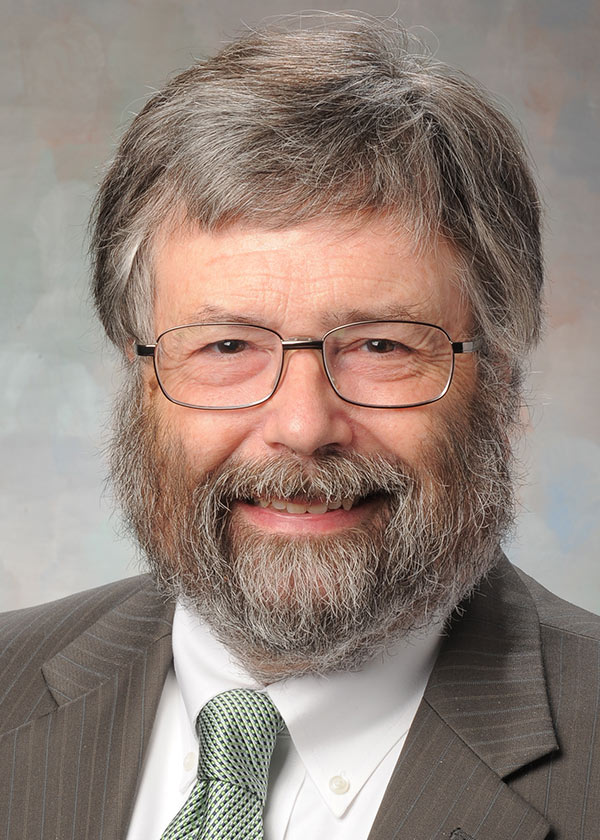 Green said the recently completed three-year action plans developed by all campus units have set a path forward for the institution by establishing four top priorities:
increase student success;
emphasize academic distinctiveness;
generate additional revenue; and
continue to improve efficiency and effectiveness.
"The state of the University of Akron is in transition, as it has been for some time," Green said. "But the fundamental changes that have occurred as a result of our collective actions during the last six months are making it a purposeful transition."
"We cannot and should not try to be all things to all people. What we can and should do is to see to it that The University of Akron makes a special contribution to the world by doing what we do best, and doing it better than anyone else."
Green concluded his remarks by saying, "I have no doubt whatsoever that The University of Akron will be vibrant 150 years from now…and I believe our future is bright."
More:
More about Dr. John Green
President-elect Dr. Gary Miller
On Aug. 14, our Board of Trustees unanimously approved Dr. Gary Miller as UA's 18th president.
Anonymous Reporting Line
An anonymous way to report conflict of interest, policy violations, misuse of resources and more.