Cavicchi named 2020 ACS POLY Fellow
08/07/2020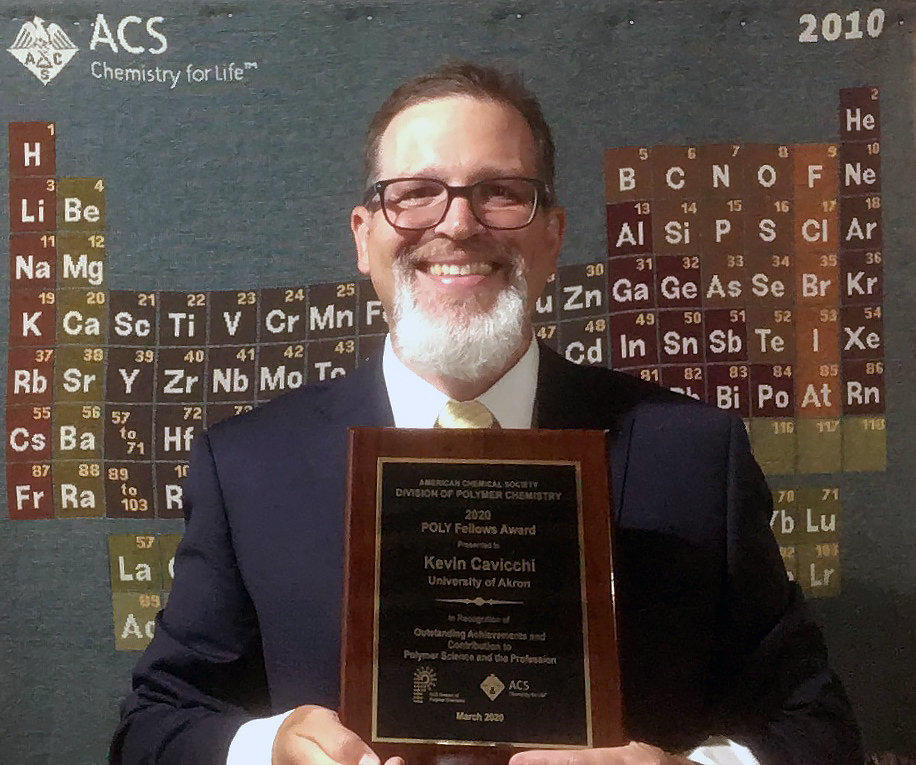 The School of Polymer Science and Polymer Engineering (SPSPE) is pleased to announce that Dr. Kevin Cavicchi, Professor of Polymer Engineering, has been selected as a member of the 2020 class of Fellows of the American Chemical Society (ACS) Division of Polymer Chemistry, Inc. (POLY).
The POLY Fellows Program was established in 2009 to recognize excellence in all ways that POLY members advance the field of polymer science, either through scientific accomplishments, service to the profession, or both. The awards are administered and sponsored by the POLY division of the ACS.
Congratulations Dr. Cavicchi on your outstanding achievement.