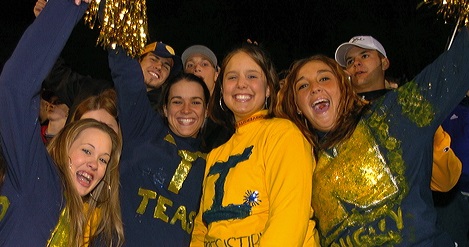 New freshmen (Fall 2019)
UA offers thousands of scholarships and awards — more than $32 million each year. Awards range from hundreds of dollars to complete, "full-ride" academic scholarships.
No scholarship application required:
► You do not have to submit a scholarship application to apply for these scholarships. We will use the information from your Admission application to determine your eligibility for general institutional scholarships.
The Akron Guarantee Scholarship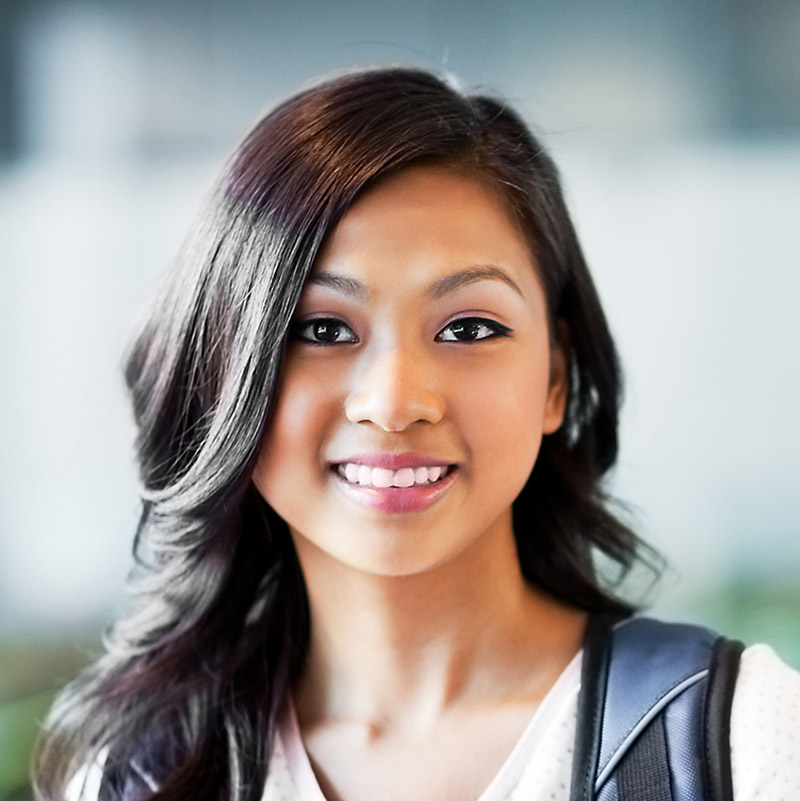 The Akron Guarantee Scholarship not only guarantees the yearly renewal of your scholarship so long as you are in good academic standing, but it also offers even greater financial support through automatic yearly upgrades.
The scholarship guarantees the annual renewal of your scholarship if you maintain good academic standing (a 2.0 GPA), AND it includes automatic scholarship upgrades as you earn 30, 60 and 90 credits, totaling up to $3,500. All about the Akron Guarantee Scholarship.
In a unique partnership, the Akron Public Schools and The University of Akron will offer a scholarship opportunity to qualified APS seniors to earn a bachelor's degree. Learn more about the scholarship.
A scholarship application may be required:
► Read the directions for each type of scholarship to find out how to apply.
► Submit the New Freshman Scholarship Application to the Office of Student Financial Aid, 202 Simmons Hall.
---
Priority deadline for freshman private/endowed scholarship applications is January 31, 2019. Students must have high school transcripts and ACT or SAT scores submitted to the Office of Admissions by this date AND be admitted to The University of Akron to be considered for an early award. Students who submit applications after the priority deadline, but by May 1, may still be considered for scholarships that remain after priority awarding.
Private/named scholarships (including endowed scholarships) are funded by external donors and are awarded to students who meet criteria established by the donors. These criteria may include demonstrated history of leadership, community service, financial need and/or other personal factors. These scholarships are not automatically renewed. An application is required each year for consideration. (Continuing students need to submit the Continuing Student Scholarship Application.)
► Submit the Bhutanese Community Scholarship by May 1.
Beginning fall 2018, The University of Akron will provide scholarships for students who are Bhutanese refugees. Students may apply by completing the Bhutanese Community Scholarship application, which includes an essay detailing their Bhutanese heritage, community activities, and higher education goals. A total of eight scholarships ranging from $1,000 to $5,000 will be awarded for the academic year. Students may reapply for this scholarship each year as funds are available.
Applications may be submitted to the Office of Student Financial Aid by fax to 330-972-7139 or in person to Simmons Hall Room 202. The deadline to submit an application is May 1 for the upcoming academic year.
Scholarships of up to $3,500 may be awarded to entering freshmen, historically underrepresented, based on the criteria below. Recipients must be degree seeking and have a minimum high school GPA of 3.0 on a 4.0 scale or minimum composite ACT score of 20 or minimum SAT score of 1020 (total score on SAT taken on or after March 1, 2019) or minimum SAT score of 950 (combined critical reading and math score on SAT taken before March 1, 2019).
Criteria may include: Ohio and Non-Ohio Residency; Ohio County of Residence; location of high school attended; financial need/economic background; extracurricular activities; first generation college attendance; evidence of leadership ability; creativity; community involvement; and students with a history of overcoming adversity.
Consideration will also be given to students from urban areas and Appalachian counties.
This scholarship is renewable provided that the student has successfully completed a minimum of 12 credits for Fall and 12 credits for spring each year AND has a 2.75 cumulative GPA by the end of each spring semester.
► An application for the following college/academic department scholarships may be required. Each scholarship process is different. Follow the links below for detailed information and instructions.
---
Colleges and academic departments with scholarship programs:
► An application may be required for the following scholarships. Each scholarship process is different. Follow the links below for detailed information and instructions.
---
Tuition assistance programs offered outside of The University of Akron may include:
There are a number of free and recommended websites that students can use to search for scholarship opportunities outside of The University of Akron. Outside scholarships received should be reported to the Office of Student Accounts.
Scholarship cap
UA strives to address the financial needs of as many students as possible.
By setting a scholarship maximum ("cap"), the University is able to help more students achieve their goals by distributing scholarships broadly to a greater number of students. Scholarships awarded by the University, including general institutional scholarships and private/named and endowed scholarships are all subject to the established scholarship cap.
A student's combination of all University-awarded scholarships for the year cannot exceed the cap which is determined when they enter the University as a freshman.
For freshmen students who entered in Fall 2017, the scholarship cap is $11,000 annually.
For more about the cap, please contact the Office of Student Financial Aid.
---
Ways that tuition dollars can be applied
---