Your fall 2021 preview
Here's our plan for fall.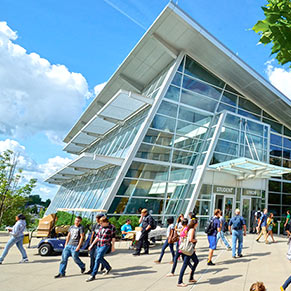 In our plan, safety is paramount. Our campus this fall will align with state and local health department recommendations for mask wearing and other precautions. And of course, we will adjust our plan carefully should vaccination rates or COVID variants change the landscape.
This fall, classes will be in person will full-seating capacity. More options will be available for undergraduate research, residence hall activities, events, speakers, shows, exhibitions, recreation, esports, intramurals, football, soccer, homecoming and more. Here's the plan: