Nicole Zimmerli
Hometown | North Royalton, Ohio
Major | Mechanical Engineering
Company | Relativity Space
Location | Long Beach, California
Position | Structures Engineering Intern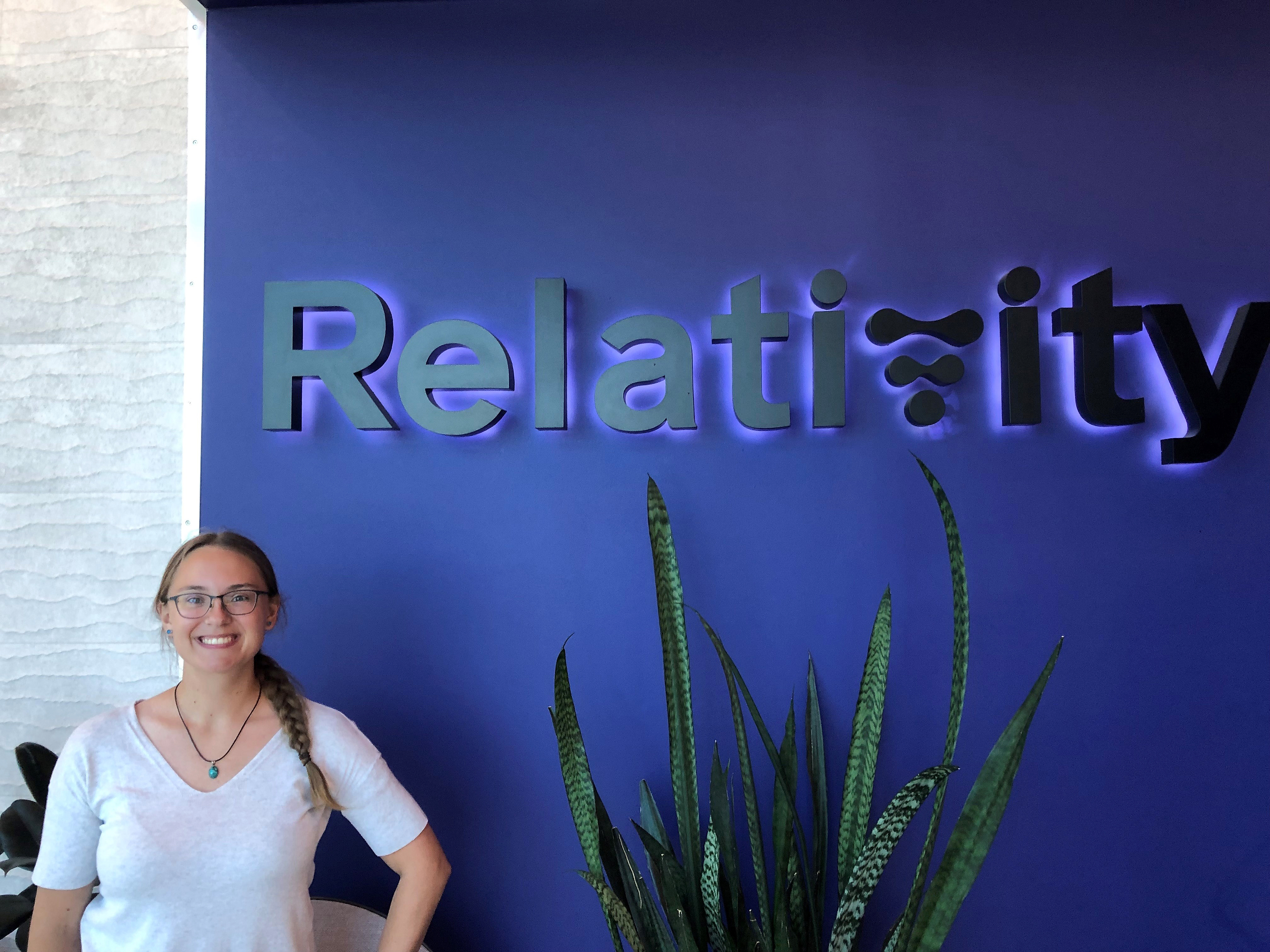 Nicole Zimmerli, mechanical engineering student at The University of Akron.
What are your general co-op duties?
I get to design parts for rockets! I have run analysis on components that will be flying on the upcoming Terran 1. I am working on the secondary structures, mostly the mounting structure for the trays that hold fluids components and electronics. Designing a component means I have to first come up with a concept, then model it up in CAD, gather feedback, do some hand calcs to make sure it'll work with my given constraints, then repeat some processes as the design matures and changes.
What surprises/unexpected outcomes have your experienced on co-op?
Working with so many different people! All the interns, co-ops, and full-time employees come from a variety of backgrounds. I'm working with students from Ivy League schools and MIT and some of the full-timers have come on fresh from college or have even worked at SpaceX or Blue Origin before coming to Relativity. There's a huge diversity in the backgrounds of who I get to work with. The variety of perspectives is helpful in coming up with different approaches until you find the right solution.
What has been the coolest part of your co-op experience?
I get the amazing opportunity to work with an additive manufacturer because Relativity 3D prints their rockets instead of using conventional machining. I've learned so much just in the differences in how to design a 3D printed part vs designing a conventional part. I'm not doing busy work while I'm here, I'm genuinely designing parts for the rocket, and that's cool in itself, but designing parts for a 3D printed rocket is even cooler. Relativity is starting to become a front-runner in the aerospace industry and it's awesome to be a part of it.
How will your co-op influence your career?
It's given me a fantastic outlook into what the space industry is like. I have been able to work on projects that the full-time engineers are working on, and I get a real snippet of how life is like as part of a real rocket design team.
What have you learned as a co-op that you wouldn't have learned from your coursework?
So much. I've applied knowledge from statics, mechanics, fluids, design of mechanical components, and more through what I've been doing, but there's a lot of knowledge that's industry specific that you learn on the job.

I've learned how to complete static Finite Element Analysis and how to constrain the part properly to get results that are meaningful. Then you have to know what the numbers mean from the stress plots and ask questions like: Is this good or bad? Will my part fail? You need to be afraid to not ask questions. I've learned what standards the industry uses and how to design a part.