Kuba Sychla
Hometown | Seven Hills, Ohio
Major | Aerospace Systems Engineering
Company | Delta Air Lines
Location | Atlanta, Georgia
Position | Test Cell Propulsion Engineering Co-op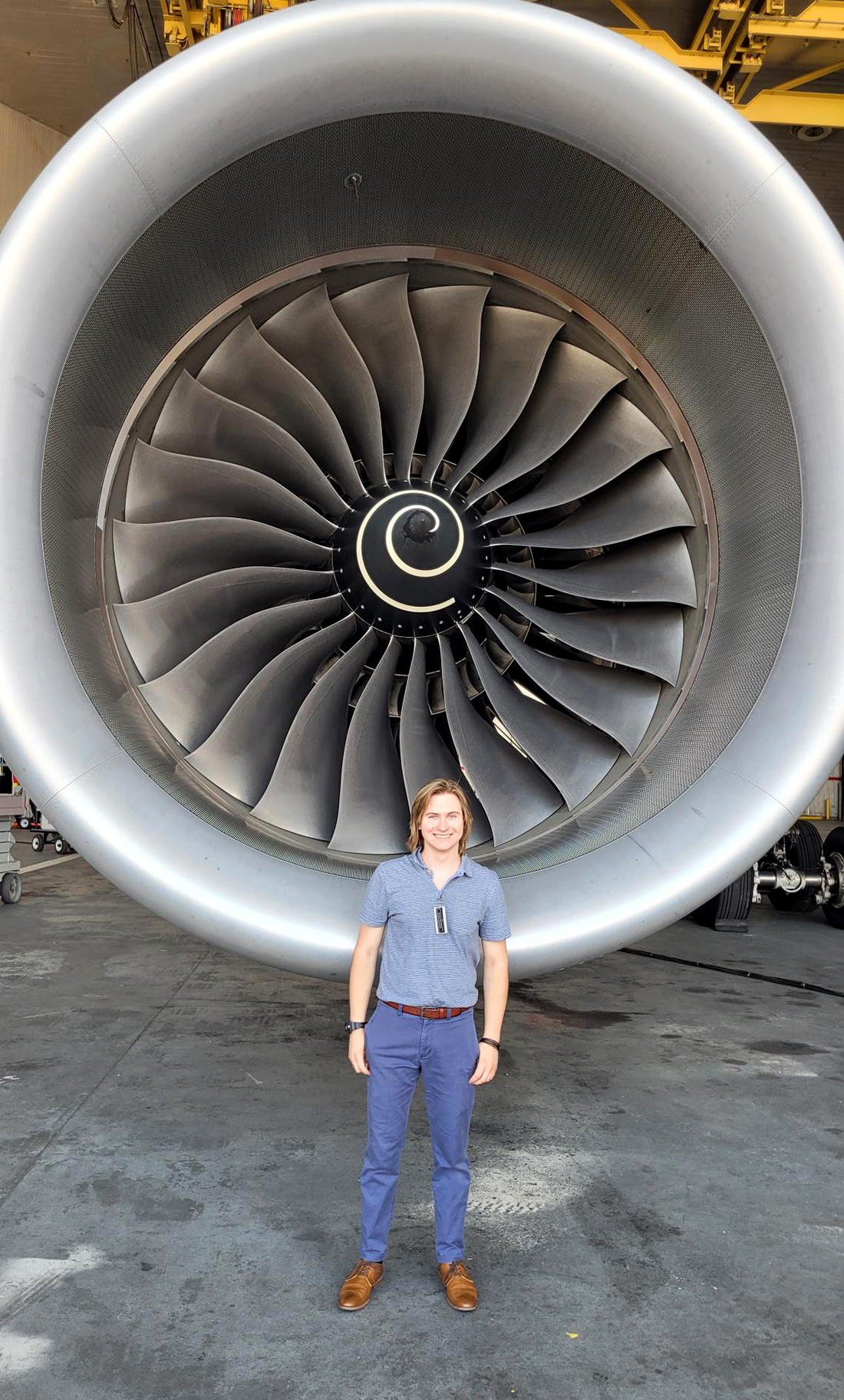 Kuba Sychla, aerospace systems engineering student at The University of Akron.
What are your general co-op duties?
What I do at Delta is the perfect mixture of aerospace and systems engineering! In the Test Cell Group we work very closely to the test cell operators, who are mechanics, and assist them in day-to-day issues that come up. Delta repairs engines for many other airlines so it is important that we ensure our facilities are running with consistency.

I personally worked on trending several different parameters that we monitor on every engine going through the test cell and troubleshoot alongside the mechanics when engine parameters are out of bounds.
What surprises/unexpected outcomes have your experienced on co-op?
I was surprised on how happy everyone working there is. People are excited to go to work because of how genuine the culture is at Delta.
What has been the coolest part of your co-op experience?
I get the opportunity to see so many different jet engines on a daily basis. Getting to work so closely with the test cell operators is such an amazing experience and I love learning all the little details of how different companies design engines.
How will your co-op influence your career?
I've gotten to see a side of my field that previously I haven't really looked into. Now I know that the commercial aviation industry is where my heart belongs.
What have you learned as a co-op that you wouldn't have learned from your coursework?
The amount I learned about engines is something that you can only get with experience. I also had to learn four different programming languages on the job which I really appreciated.