Joey Esker
Hometown | Medina, Ohio
Major | Mechanical Engineering
Company | Dell
Location | Austin, Texas
Position | Process Development Engineering Co-op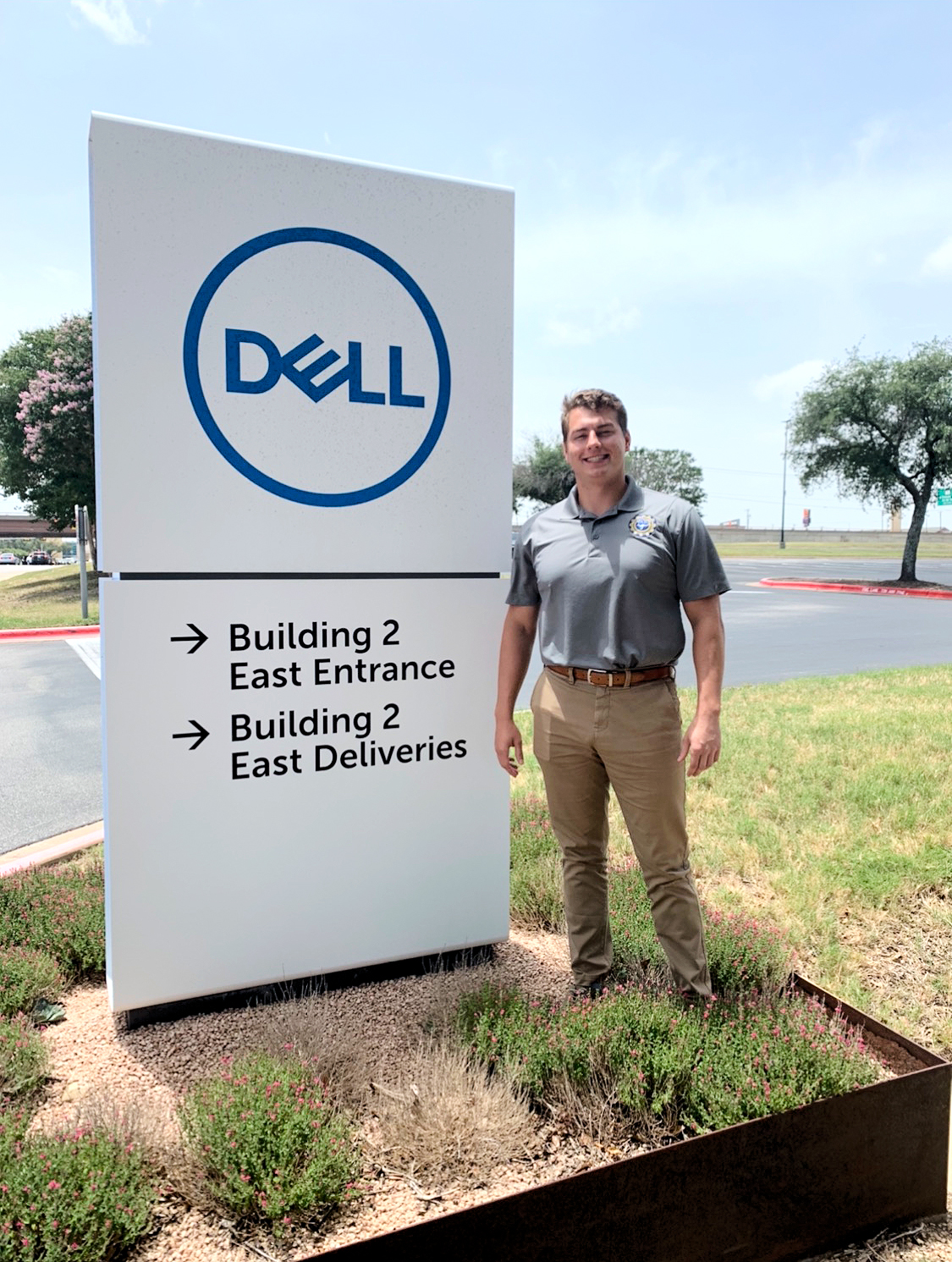 Joey Esker, mechanical engineering student at The University of Akron.
What are your general co-op duties?
As a Presales Solution Architect Co-op at Dell, I need to know the technical aspects of all Dell products. This includes all components that go into their servers and data centers. Dell has set me up with mentors who are at my side to guide me through the experience and help me expand my network.

The co-op experience is hybrid, so I have had the opportunity to travel to both Boston and Austin to meet the other interns and get a hands-on experience. Each day at Dell is different. The duties can vary from sitting in on customer meetings to helping the sales teams with company profiles. Dell has truly showed me what a great company looks like.
What surprises/unexpected outcomes have your experienced on co-op?
There are 40 other interns and co-ops in the Presales Solution Architect role, and everyone comes from super unique backgrounds. The number of things I learned last week while in Austin about different cultures and background really gave me new perspectives on the world.
What has been the coolest part of your co-op experience?
Traveling to both Austin and Boston for a week with everything paid for! I will be traveling to Boston at the end of July.
How will your co-op influence your career?
Dell has provided me with an awesome opportunity to earn about sales engineering and furthering my knowledge in what a career could look like in presales. I've learned that combining sales and engineering is something I want to do in the future, and I am hoping Dell Technologies is where I start my sales engineering career.
What have you learned as a co-op that you wouldn't have learned from your coursework?
Definitely how to interact with customers and your coworkers. Soft skills are something that you don't really learn in class, but it is the most important skill to have in any job, especially in presales.