Marcia Belcher, P.E.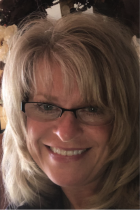 Title: Professor and Construction Engineering Technology Program Director
Dept/Program: Civil Engineering
Office: Schrank Hall South 221J (Lab SHN 56A & 56B)
Phone: 330-972-2055
Email: mcbelch@uakron.edu

---
Biography
Professor Belcher joined UA in 1999 and she currently serves as the Program Director for the Construction Engineering Technology program. Professor Belcher began as an Engineering Intern in 1993 with the Ohio Department of Transportation. She was also a Research Assistant at The University of Akron, Design Engineer with McCoy Associates, Inc., Design Engineer with GBC Design, Inc., Design Engineer with Wheaton & Sprague Engineering and Architects, and Curriculum Development Content Expert for the Welty Building Company. Professor Belcher is a Program Review Content Expert for the American Council on Education (on-going), and holds a Professional Engineer's License with the State of Ohio.
---
Education
M.S., Civil Engineering, The University of Akron
B.S., Civil Engineering, The University of Akron
---
Courses
Materials Testing I (soils) & II (concrete), Elements of Structures, Statics & Strength of Materials, Construction Contracts & Specifications, Construction Estimating, Green & Sustainable Building Practices, Computer Applications in Construction, Building Construction
---