PLAN YOUR VISIT
Learn about our mask requirements and other safety measures put in place by The University of Akron.
Downtown Akron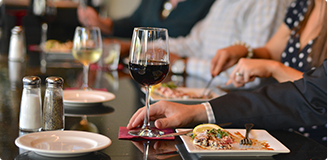 If you want to discover Akron before your show, downtown is the place to start. Easily accessible and only minutes away from E.J. Thomas Hall, downtown Akron puts you in the center of vibrant cultural amenities, living opportunities, delicious dining options, unique shopping excursions and more.
With more than 50 unique restaurants within 15 minutes of the Hall, something's always cooking.
Accommodations while visiting E.J.
Lodging options are available within 15 minutes of the University (list from Google Maps).