E.J. Thomas Performing Arts Hall
E. J. Thomas Performing Arts Hall is named in honor of Edwin J. Thomas, retired chairman and chief executive officer of The Goodyear Tire & Rubber Company. Thomas was a long-time member of The University's Board of Trustees, serving nearly 25 years, and a driving force for community progress for more than a half century.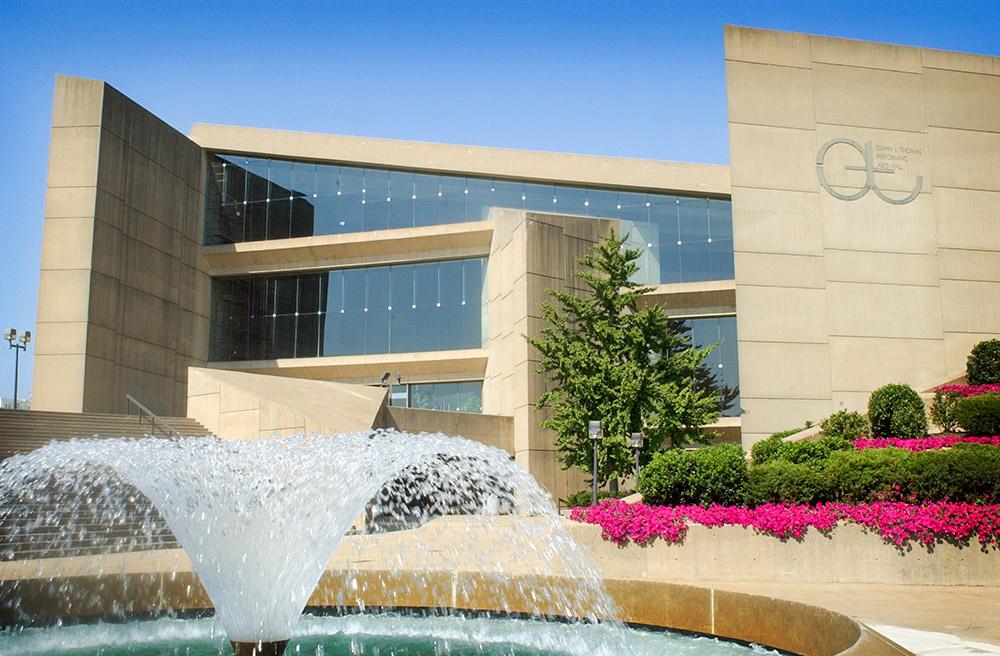 The 3,000-seat performing arts center opened in October 1973 for use by students, UA faculty and community and civic organizations active in the performing arts. The Goodyear Polymer Center and E.J. Thomas Hall Performing Arts Center were placed side by side to symbolize E.J.'s distinguished career as an industrialist and as a prime mover of community and educational projects.
Benefits to campus
E.J. Thomas Performing Arts Hall is the focal point of artistic performances for our university and community. It is the home for ballet, symphony, cultural, and lecture series.
E.J. Thomas Performing Arts Hall can be arranged at theatre capacity or converted into a symphony hall with the erection of an orchestra shell. It serves as home to the Akron Symphony Orchestra, Tuesday Musical Association, Children's Concert Society and Akron Youth Symphony.
E.J. Thomas Performing Arts Hall is our region's flagship performance venue and a powerful economic and cultural asset for the University of Akron and downtown Akron.
To honor a loved one through a named space opportunity on campus, please contact the Department of Development at development@uakron.edu