The H. Kenneth Barker
Center for Economic Education
Zook Hall, Suite 401
Akron, OH 44325-4210
BarkerCenter@uakron.edu
330-972-7708
---
BREAKING NEWS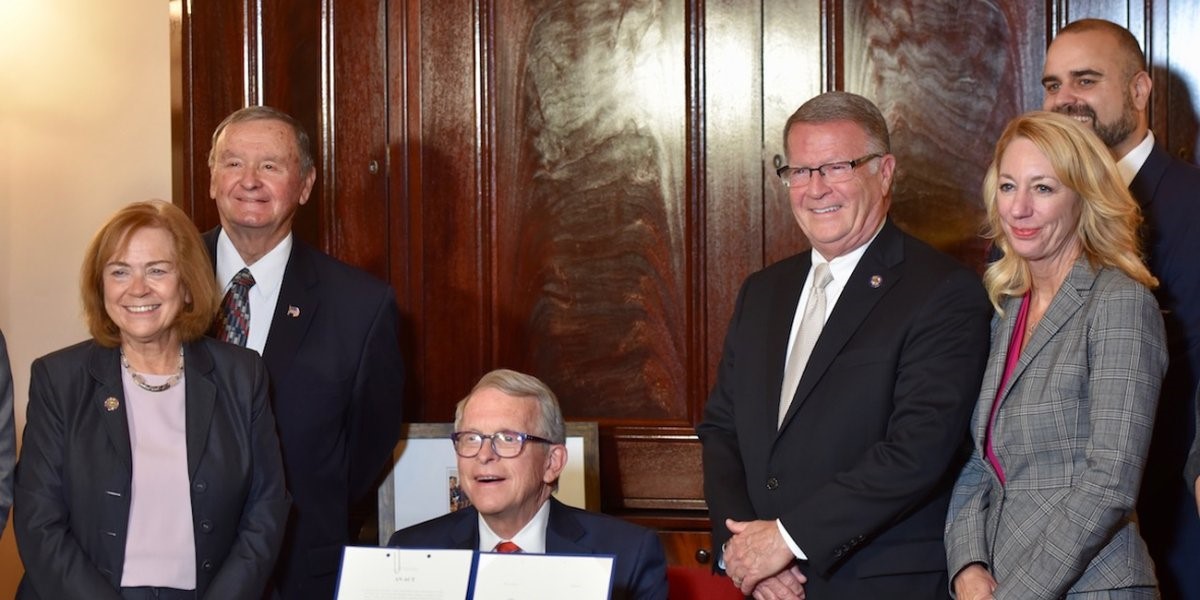 On December 14, 2021, Ohio Governor Mike DeWine signed into law historic legislation that requires all high school students to take a semester-long course specifically devoted to financial literacy! Our Executive Director, Dr. Brad Maguth, worked with lawmakers to help advocate and shape this critical legislation.
A special thank you to the Bill's sponsors, State Senators Steven Wilson (District 7) & Rob McColley (District 1), for their efforts to advance this legislation. The new graduation requirement will start with high school freshmen entering in 2022-23. Educators are also required to complete specialized training to demonstrate competency (in earning a state financial literacy validation) in order to be eligible to teach this financial literacy course. Funding for teacher training has been provided in the legislation.
Are you interested in learning more about Senate Bill 1? In accessing high-quality standards-based resources and techniques to teach financial literacy? If so, be sure to reach out to Center staff, with over with over 45 years of offering teacher professional development opportunities and resources, to best meet your individual, school/district, or organization's needs.