James Halischak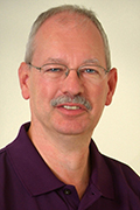 Title: ASL Instructor
Dept/Program: School of Speech-Language Pathology & Audiology
Phone: 234-525-6182
Email: jhalischak@uakron.edu

---
Biography
A native ASL signer, originally from Columbus with Deaf parents and Deaf siblings, James Halischak was born and raised in Ohio. He went to the Ohio School for the Deaf and graduated from Kent State University in 2003 with a Bachelor of Arts in American Sign Language Teaching. After graduation, he received his Masters in Deaf Education at Kent State University in 2005.
After graduation, he taught science in a middle school at the Colorado School for the Deaf and the Blind from 2005 to 2006. In 2006, he got a new position as an assistant professor in American Sign Language and Deaf Culture at Des Moines Area Community College in Iowa.

He joined the University of Akron in 2012 and has taught American Sign Language.
---
Professional Experience
Five years as an Associate Professor at Des Moines Area Community College, Ankeny, Iowa
One year as a science teacher at the Colorado School for the Deaf and the Blind
Member of American Sign Language Teachers Association
Previous experience in teaching American Sign Language and Deaf Culture as well as supervising internship interpreting students
---
Personal Interests
Indoor and outdoor activities
Travel
---