Kevin P. Kaut, Ph.D.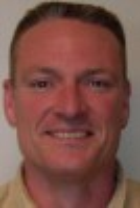 ---
Biography
Dr. Kaut's research deals with the neurobiology of learning and memory in animal models, head trauma (including human applications), factors influencing post-injury recovery of functions, and age effects on cognitive/behavioral responses to injury.
---
Publications
Graef, S., Tokar, D., & Kaut, K. P. (provisional acceptance). Relations of masculinity ideology conformity to masculine role norms and gender role conflict to men's attitudes toward and willingness to seek career counseling. Psychology of Men and Masculinity.
Baena, E., Allen, P. A., Kaut, K. P., & Hall, R. J. (currently available online). On age differences in prefrontal function: The importance of emotional/cognitive integration. Neuropsychologia.
Allen, P. A., Smith, A. F., Lien, M-C., Kaut, K. P., & Canfield, A. (in press). A multistream model of visual word recognition. Perception and Psychophsics.
Allen, P., Kaut, K.P., & Lord, R.G. (2009, anticipated). Emotion and Episodic Memory. In E. Dere, A. Easton, L. Nadel, & J.P. Huston (Eds.), Handbook of Episodic Memory. Elsevier.
Sweitzer, M., Allen, P., & Kaut, K.P. (2008). "Relation of Individual Differences in Impulsivity to Non-clinical Emotional Decision Making". Journal of International Neuropsychological Society, 14, 1-5.
Kaut, K. P. & Dickenson, J. A. (2007). The mental health practitioner and psychopharmacology. Journal of Mental Health Counseling, 29(3), 204-225.
---