Dennis Doverspike, Ph.D.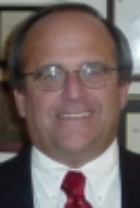 Title: Professor Emeritus
Program: Industrial/Organizational Psychology
Dept/Program: Industrial/Organizational Psychology
Office: CAS 330
Phone: 330-972-8372
Email: dd1@uakron.edu
Curriculum Vitae: Download in PDF format

---
Biography
Dennis Doverspike, Ph.D., ABPP, is the President of Doverspike Consulting, LLC, also doing business as HR Litehouse. He formerly held the title of Full Professor of Psychology at the University of Akron, Senior Fellow of the Institute for Life-Span Development and Gerontology, and Director of the Center for Organizational Research. He is a People Scientist, certified as a specialist in Industrial-Organizational Psychology and in Organizational and Business Consulting by the American Board of Professional Psychology (ABPP), and is a licensed psychologist in the State of Ohio.
Dr. Doverspike has over forty years of experience working with consulting firms and with public and private sector organizations. Services provided include individual assessments, statistical analysis, development of large-scale assessment systems, job evaluation and job analysis, and expert witness services. He is the author of 4 books and over 200 other professional publications. He has served as an expert witness in 17 court cases and assisted with the preparation of expert testimony in over 75 additional cases.
Dennis Doverspike received his Ph.D. in Psychology in 1983 from the University of Akron. His M.S. in Psychology is from the University of Wisconsin-Oshkosh and his B.S. is from John Carroll University. He has taught courses at both the graduate and undergraduate levels, and directed dissertations, theses and practica.
---
Publications
Doverspike, D. & Flores, C. (2019). Becoming an Industrial-Organizational Psychologist. Oxford, England: Taylor & Francis.
Highhouse, S., Doverspike, D., & Guion, R. M. (2016). Essentials of personnel assessment and selection (2nd ed.). New York, NY: Psychology Press.
Gullette, E. C. D., Fennig, J., Reynolds, T., Humphrey, C., Kinser, M., & Doverspike, D. (2019). Guidelines for education and training at the doctoral and postdoctoral levels in Consulting Psychology/Organizational Consulting Psychology: Executive summary of the 2017 revision. American Psychologist, 74, 608-614. http://dx.doi.org/10.1037/amp0000462
Arthur, W. & Doverspike, D. (2018). An information processing-based conceptual framework of the effects of unproctored internet-based testing devices on scores on employment-related assessments and tests. Human Performance, 31, 1-32. DOI: 10.1080/08959285.2017.1403441
---