2006 Distinguished Alumni Award
Dr. Robson F. Storey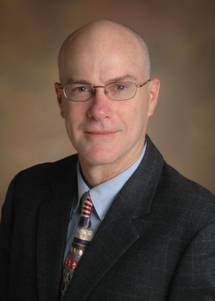 Robson F. Storey is currently Professor of Polymer Science and Engineering within the School of Polymers and High Performance Materials at The University of Southern Mississippi, where he has held a faculty appointment for 23 years. His research interests include cationic and ring-opening polymerizations, biomedical/biodegradable polymers, block and graft copolymers, star-branched polymers, ionomers, and reactive oligomers. He is an inventor on 12 U.S. patents and has published approximately 120 refereed journal articles. He received the Faculty Research Award in Applied Research in 1992 from the University. He has been active in service to the Polymer Division of the the American Chemical Society and is a past editor of Polymer Preprints.
Professor Storey began his graduate work at the University of Akron in 1978. He joined the research group of Professor Joseph Kennedy in the fall of 1979 and began work on telechelic polyisobutylenes, particularly polyisobutylene-based telechelic ionomers. He completed his graduate work at Akron and joined the American Cyanamid Company as a research chemist in the fall of 1982. He formally graduated with a Ph.D. in Polymer Science from Akron in May of 1983, and he joined the faculty at USM in the fall of 1983.
Professor Storey is a Mississippi native and grew up in Ocean Springs, MS, on the gulf coast. He obtained B.S. degrees in Polymer Science and Mathematics in 1978 from The University of Southern Mississippi. He is married to Melanie and has two children, Meghan and Ryan.