2000 Distinguished Alumni Award
Dr. Lewis J. Fetters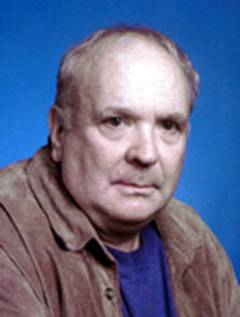 The University of Akron, Department of Polymer Science is very proud to announce Dr. Lewis Fetters as the 2000 Outstanding Alumnus.
Lewis J. Fetters, Senior Research Associate of Exxon Research and Engineering Company is being honored for his seminal work in anionic polymerization as well as block copolymers and their commercial application.
Dr. Fetters has long been recognized as a leader in the theory and practice of anionic polymerization. He has earned an international reputation for synthesizing polymers with precise architectures and purity. Furthermore, he has always been intrigued by the mechanistic details of anionic polymerization. Recently, Dr. Fetters and others tackled one of the unanswered questions in anionic polymerization; the states of aggregation of living lithomacromolecules and their control of polymer microstructure. Using careful static, dynamic light scattering and SANS experiments, Dr. Fetters and coworkers were able, for the first time, to unambiguously measure the states of aggregation of living lithio chain ends in various media.
Dr. Fetters' use of anionic polymerization has led him to the synthesis and study of linear and star block copolymers and their blends. In the course of this work, he and Professor Ned Thomas of MIT discovered a previously unknown polymer morphology, the ordered bicontinuous double diamond (OBDD) morphology in diblock copolymer/homopolymer blends. This discovery changed the textbook view of block polymer morphology.
Dr. Fetters received his B.A. in Chemistry from the College of Wooster in 1958 and a PhD. Degree from The University of Akron in 1962. He was a National Academy of Sciences - National Research Council Postdoctoral Fellow at the National Bureau of Standards from 1963-1965 and chemist at NBS from 1965-1967. From 1967-1983, he was Professor of Polymer Science, Department of Polymer Science, The University of Akron. He has been at Exxon from 1983 to the present.
Dr. Fetters is a highly honored scientist. In fact, in 2000 he has scored a rare double honor. He receives not only the ACS Award in Applied Polymer Science but also the American Physical Society's (APS) Ford Prize in Polymer Physics! He was also the first winner of the Creative Polymer Science Award of the Polymer Division of the ACS in 1981. In 1996, he was inducted into the Inventors Hall of Fame and named a Fellow of the American Physical Society. Dr. Fetters has over 300 publications.