Academic leadership
Dr. John Wiencek
Executive Vice President and Provost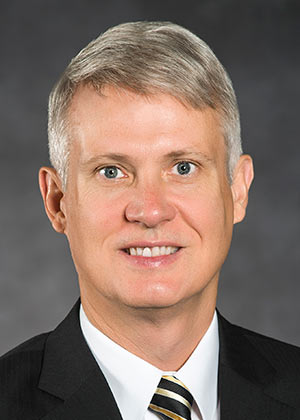 John Wiencek, Ph.D., an accomplished chemical and biochemical engineer, experienced academic administrator, and Northeast Ohio native, is UA's executive vice president and provost.
As provost, Wiencek (pronounced WIN-sek) will redefine and implement the priorities for the Office of Academic Affairs and bolster UA's research prominence and productivity. He is responsible for:
sharpening the University's enrollment strategy and practices, including exploring new markets and expanding delivery models;
assessing and optimizing the academic affairs structure and processes;
recruiting and developing an exceptional academic leadership team; and
contributing to UA's commitment to diversity and inclusion.
As executive vice president, he is the most senior administrator reporting to the president.
Wiencek grew up near the Portage Lakes and graduated from Walsh Jesuit High School. He spent summers employed at the famed Waterloo Restaurant "flipping eggs and burgers."
"The University of Akron is a strong public urban research university that has a deep history and an extremely bright future," said Wiencek. "I grew up in Akron and have an affinity for the community and a profound respect for the students and employees who have chosen it as their home."
An experienced academic leader, Wiencek most recently served as provost and executive vice president at the University of Idaho. There, he developed and implemented a strategic plan and executed new improvements in communication to build trust between the faculty and administration for a stronger campus community.
He previously served as interim provost and vice president of academic affairs at Virginia Commonwealth University. There he was the driving force behind many significant accomplishments, including resolving initiatives such as enrollment planning and fundraising; completing several searches for key roles; and establishing a Strategic Enrollment Council.
Prior to that, Wiencek served as dean of the College of Engineering at the University of South Florida. He also served in a variety of positions at The University of Iowa including department chair, graduate director, graduate admissions chair, and professor of chemical and biomedical engineering. He began his career as an associate professor in the Department of Chemical and Biomedical Engineering at Rutgers University.
Wiencek earned a Bachelor of Science in Chemical Engineering from the University of Cincinnati and a Master of Science and Doctor of Philosophy, both in Chemical Engineering, from Case Western Reserve University. As a researcher, he has focused on protein biophysics with applications to drug formulations.
More:
---
Dr. Fedearia Nicholson-Sweval
Dean of the Williams Honors College and vice provost of student pathways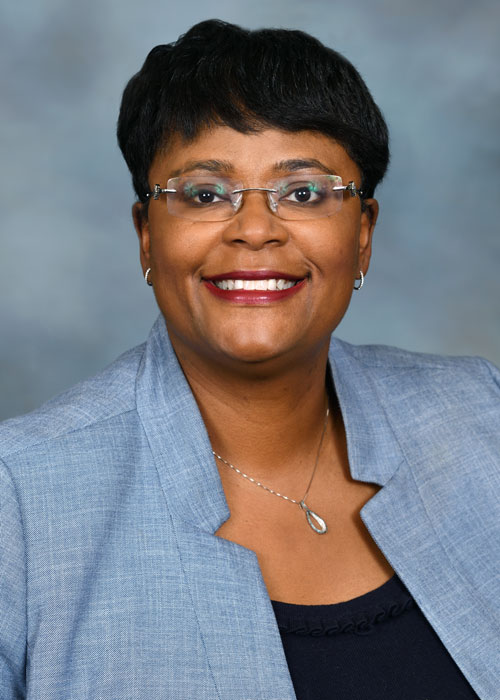 Dr. Fedearia Nicholson-Sweval is dean of the Williams Honors College and vice provost of student pathways in the Office of Academic Affairs. Fedearia will lead efforts to attract and retain students who enter the University of Akron. Students come to UA via different pathways and with varied levels of preparation. Students can be young high schoolers or older adults, require augmentation of basic math or English skills, or ready to launch into an Honors thesis project. She is responsible for understanding and supporting each of these student groups so that they progress and graduate in a timely way.
Directory
Inside UA
CONTACT THE OFFICE OF ACADEMIC AFFAIRS
Location:
Buchtel Hall (map)
302 Buchtel Common
Akron, OH 44325-4703