---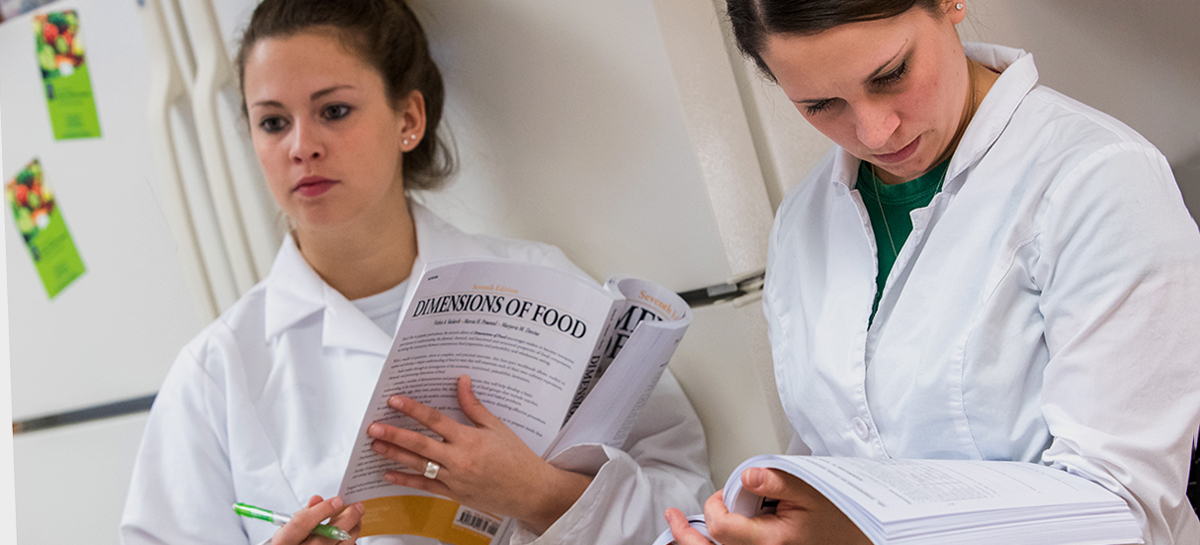 Undergraduate and Graduate programs in Nutrition and Dietetics
Bachelor of Science in Food and Environmental Nutrition
The Bachelor of Science in Food and Environmental Nutrition (FEN) is designed to meet the needs of the current food industry and will prepare you for the industry's fast pace and cross-functioning team approach.
With a strong food, science, and nutrition based curriculum partnered with business and management. FEN graduates are qualified to work in a diverse range of opportunities in the food industry immediately after graduation and contribute to innovative solutions to the evolving challenges of the industry.
Every aspect of FEN – our mission, core competencies, curriculum, and internships – is developed in partnership with experts in the food industry. National food companies, local food producers, and professional food industry organizations continue to provide support and input.
Dietetics Graduate Program (GP)
New Program in Nutrition and Dietetics!!
The University of Akron has applied to the Accreditation Council for Education in Nutrition and Dietetics (ACEND) to open a new and innovative program in Fall 2024 to prepare Registered Dietitian Nutritionists.


The Accreditation Council for Education in Nutrition and Dietetics (ACEND) GP Program integrates didactic coursework with supervised experiential learning in a competency-based curriculum designed to prepare nutrition and dietetics practitioners for future practice.

We anticipate the ACEND Board will approve our phase 1 application in the January 2024 board meeting and will make a final accreditation decision on the program in spring or summer 2024 after review of our phase 2 report.
If successful, following the phase 2 report review by the ACEND Board, we will begin recruiting students for our fall 2024 class.
Contact:
Leann Schaeffer PhD, RD, LD, Program Director for more information. Phone (330) 972-6046, email ls60@uakron.edu.
---
Nutrition Minor
---