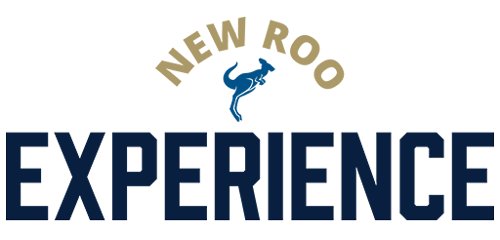 Adult Learner New Roo Orientation
Welcome to The University of Akron! Our Online Adult Learner Orientation is an important part in helping non-traditional students achieve a successful start to their college careers. The orientation process is all about flexibility – you can complete the online modules around your schedule.
Click through the steps below to see what you can expect for your New Roo Experience.
STEP 1
CONFIRM YOUR ENROLLMENT
STEP 2
LOG INTO YOUR MY AKRON ACCOUNT & CHECK YOUR EMAIL REGULARLY
Use your UANet ID (your initials, followed by a number) and password sent to you after you submitted your application to log into your My Akron account.
Password issues? Call us at 330-972-6888.
UA will use this email address to communicate important information to you, including information about class registration, placement testing, orientation, and welcome events.
STEP 3
RECEIVE NOTIFICATION THAT YOU'VE BEEN ENROLLED IN ONLINE ORIENTATION
Spring orientation information will be emailed in November.
Summer/Fall orientation information will be emailed in early February.
STEP 4
COMPLETE YOUR ORIENTATION
Visit brightpsace and log in with your UANet ID and password.
Click the Adult Focus Online Orientation tile to get started.
Begin by playing the welcome video, then complete modules 1-4.
STEP 5
COMPLETE YOUR PLACEMENT TESTS
You will receive a placement testing email with instructions for completing placement tests in math and reading/writing.
Placement tests should be completed at least one week prior to class registration.
Need help? Email us and we will resend your placement testing email and answer general questions.

Please note – the math test and the reading/writing test are housed in different locations. Please see instructions for each test in your placement testing email or visit the placement testing website.
STEP 6
NOTIFY ORIENTATION THAT YOU ARE READY FOR ADVISING
Once BOTH placement tests are complete, please email us with your name, student ID number, identification as an adult learner, and that all placement tests are complete.
The orientation office will then notify your academic advisor that you are ready to schedule for classes and outreach will be made via email to set up an appointment.
STEP 7
COMPLETE YOUR CLASS REGISTRATION WITH YOUR ADVISOR
Your advisor will be in touch via your UA email with instructions to set up your advising appointment This appointment is when you will schedule your classes for the upcoming semester
STEP 8
UPLOAD YOUR ZIP CARD PICTURE
Zip Card instructions will be sent to your UA email after you enroll in classes.
Email zipcard@uakron.edu with any issues.
Check out the New Roo Experience FAQs. If you have further questions or concerns contact our office by phone, text or email below.
---