Request for Proposals- EXL/ITL Pedagogical Exploration Fellowship (formerly EXL Faculty Fellowship)
$5,000 fellowship for professional development
The EXL/ITL Pedagogical Exploration Fellowship (PEF) awards the recipient $5000 to support one year of focused professional development that aligns with ITL and EXL missions and the faculty member's own disciplinary trajectory in experiential learning.
A primary goal of the PEF will be to advance scholarly engagement with the EXL Center. In addition to stimulating the faculty member's research and teaching practices, this engagement should do one or more of the following: explore and further develop relevant pedagogical philosophy, build capacity and/or enhance the effectiveness of EXL, and enrich pedagogical communities of practice on campus.
► Application deadline: Sept. 23
Download the application guidelines
The origin of the Fellowship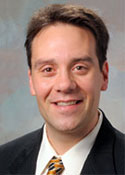 Dr. Matt Lee (formerly UA Sociology) is the newly appointed Director of Empirical Research at Harvard University's Program on Integrative Knowledge and Human Flourishing. An inspiring teacher and scholar, Dr. Lee will be missed as a part of the EXL and UA community. While at UA, he was instrumental in the development of the EXL Center and served as a founding member, and then chair of the Faculty Advisory Council. His many innovative courses engaging students' "heads, hearts, and hands" and his generous participation in a teaching community of practice have had a lasting impact on the way experiential learning happens at UA. Dr. Lee led by example, dedicating his sabbatical time last year to the sort of activity this Fellowship seeks to encourage. The Fellowship is founded in his honor and it is our hope that his insights and approach to teaching and research will catalyze further growth and development among faculty here.
The EXL Faculty Fellowship awards the recipient $5000 to support one year of focused professional development that aligns with both EXL objectives and the faculty member's own disciplinary work.
A primary goal of the Fellowship will be to advance scholarly engagement with the EXL Center. In addition to stimulating the faculty member's research and teaching practices, this engagement should do one or more of the following: explore and further develop relevant pedagogical philosophy, build capacity or enhance the effectiveness of EXL, enrich communities of practice on campus.
---
Request for Proposals- Faculty-Driven Initiatives
Program to facilitate faculty research/scholarship
Recognizing the pedagogical guidance and mentoring of Political Science Professor and Director of the Center for Conflict Management, Bill Lyons, the Faculty Driven-Initiatives program is available to faculty who seek to facilitate their research/scholarship through pedagogical innovation that emphasizes experiential learning (team-based, inquiry-driven, hands-on, community-based, participatory, etc.).
All tenured, tenure track (TT), and non-tenure track (NTT) faculty are invited to apply. Check in fall 2019 for application details.
The origin of the FDI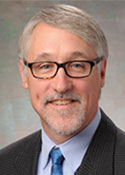 Dr. Bill Lyons (Professor of Political Science, Director of the Center for Conflict Management, and Associate Dean of Arts and Sciences) has developed a variety of innovative approaches to teaching in his own practice while also serving as a mentor to other faculty. Additionally he has played both leading as supportive roles in the evolution of teaching and learning at UA offering ideas and energy to a wide range of initiatives across the past 20 years. In his teaching as with his research, he is sensitive to power dynamics and the voices of the individuals who have "come to the table."
Lyons' engagement with EX[L] began before the Center itself. He was one of the core group of faculty who worked with administrative leadership to frame the Center's goals and helped develop its structure. Throughout his work with EX[L], Lyons has emphasized the importance of using available resources to identify and work to solve problems faculty face in successfully carrying significant teaching loads while engaged in rigorous disciplinary research. To that end, the Faculty-Driven Initiatives serve to support such efforts. One of the earliest such efforts has evolved into the Unclasses. Examples of other LDFIs can be found below.
2017-2018 FDI Awardees:
Dr. Shanon Donnelly (Geosciences) has been awarded $7,580 for A Comparison of Current and Historical Vegetation on Sites Mapped by A.B. Williams in the Early 20th Century. Building on recent efforts by the Cleveland Museum of Natural History, this project contributes geo-referenced historical maps and a current inventory of the plants and animals in these areas which will allow a unique assessment of what has and has not changed over the last century in Northeast Ohio.
Dr. Elisa Gargarella (Art) will use $6000 to expand the academic impact of her work. A recipient of Knight Foundation funding for Art Bomb Brigade, Gargarella and the Myers School of Art are now transforming this important contribution to place-making in Akron into an experiential learning course for Spring 2018. The course partners with Community Support Services of Summit County, an organization providing health care to individuals living with mental illness. Gargarella's proposal adds social science data collection and video documentation of this course allowing her and her students to explore this approach to art therapy and consider the impact of such community engagement.
---
Grants for Community-Engaged Courses (CECs)
The EXL Center at UA is pleased to be able to offer small grants (up to $1000 each) to support UA courses that incorporate community engagement through community-based research and/or service-learning.
For an instructor to receive funding, the course must include all enrolled students in some form of engagement with local or regional community partners (Akron and Northeast Ohio).
Proposals will be accepted beginning in August.
Applications are reviewed on a rolling basis each semester until funds are depleted. Please allow 2-3 weeks for processing and evaluation.
Recent recipients of community-engaged course grants
Spring 2018, award recipients:
Dr. Wei Zhang, associate professor of English, teaches Grammatical Structure of Modern English as part of Teaching English as a Second Language certification. Students in the course will participate in a field experience in the Tallmadge City Schools, which will include "push in" instructional support and homework support for 13 ESL students.
Dale Dong, an assistant lecturer in the Myers School of Art, is the instructor of Portrait Lighting 800. He will teach techniques for portrait lighting as applied to fine art portraiture, business portraiture, commercial portraiture and conceptual portraiture and his students will collaborate with the graduating class of Akron Alternative Academy, and actors and dancers at The Akron School for the Arts program at Firestone CLC.
Drew Ippoliti, assistant professor of instruction in the Myers School of Art, will employ community-engaged course funding in his Myers Forum Studio course, subtitled the Modelled City. In collaboration with artists from Nova Scotia and Detroit, along with Dr. Petra Gruber, an associate professor of art and biology here, Ippoliti's students will interview Akron residents and meet with urban planning experts from the city of Akron. The collaboration will lead to the creation of an exhibit that evolves connections between the city and the University.
Dr. Melanie G. McCoskey, an associate professor of accountancy in the College of Business Administration, has created an ongoing program for students in accounting. These students get real-world experience by preparing tax returns for low-income individuals in the Akron community. They prepare federal, state and city tax returns for approximately 1,000 individuals each year in collaboration with United Way, which assists with efiling of federal and state returns.
Christin L. Seher, an assistant professor of practice in the School of Nutrition and Dietetics, will lead Community Nutrition II students in a "Pay It Forward" engagement with Akron-based community agencies. The students will have hands-on opportunities to apply didactic content learned in class, including the basics of community needs assessment, program planning and evaluation, and grant writing.
Fall 2017, award recipients:
Pat Millhoff, whose class Legal Aspects of Corrections will bring UA students and reintegrating offenders together so students can understand family issues and consider constitutional rights as they work with prison administration to create and run a family event with inmates in a women's correctional facility,
Amber Ferris, whose course, Principles of Social Media, will work with a community-based non-profit to apply what they learn in class to helping one low-resourced partner increase capacity, and
Jodi Kearns, whose students in Foundations of Museums and Archives, will learn theory and historical practices before being mentored as they survey collections, develop processing strategies, engage in preservation, and ultimately make the collections they curate publically available online for researchers around the world. This course offers real-world experience and an essential job skill for young professionals seeking to enter the archiving field.
Related: Past community engaged courses
---