Emily Davis Gallery
Gallery Hours
Monday – Friday, 10 a.m. to 5:00 p.m.
---
Current Exhibition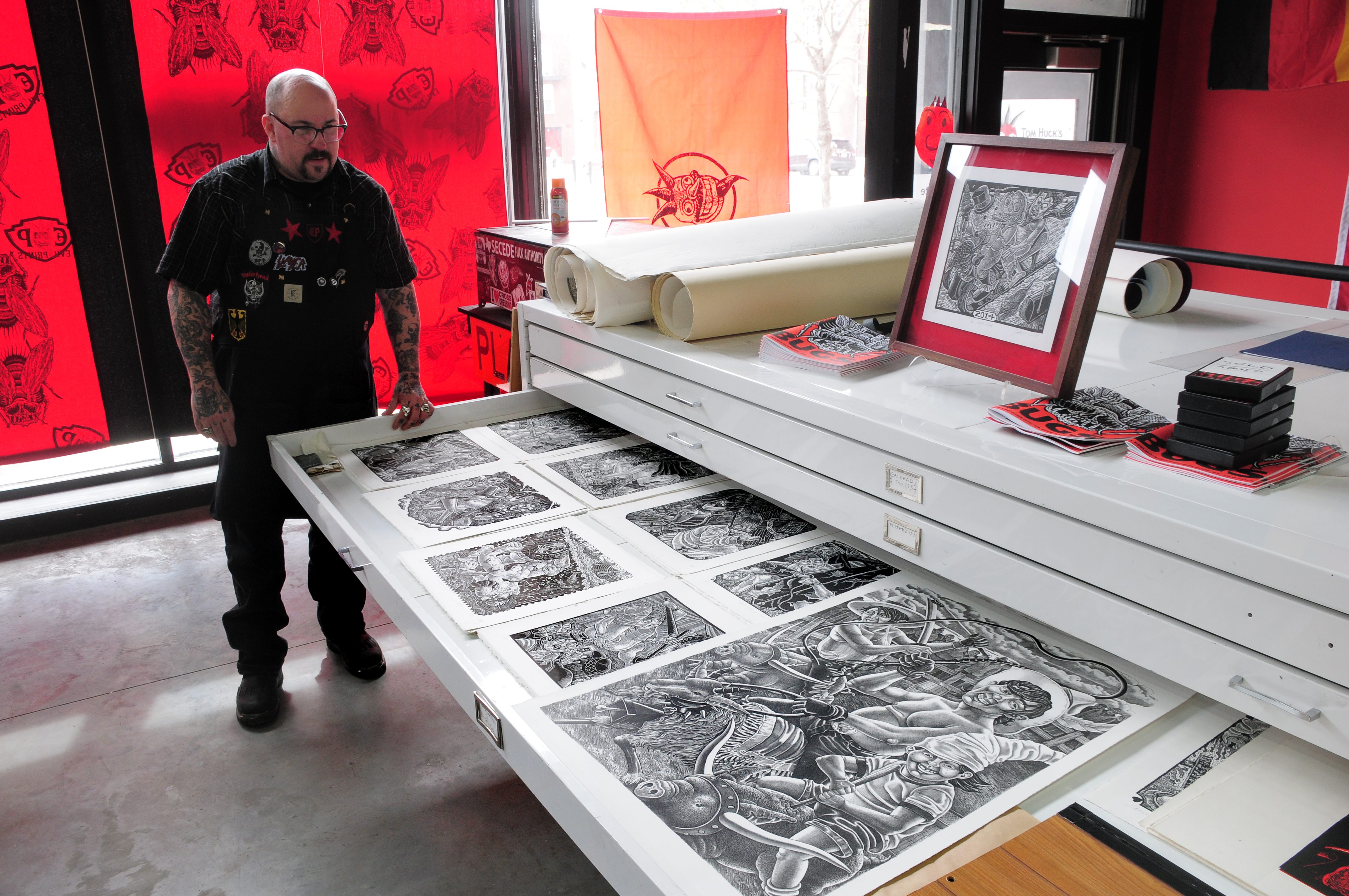 Outlaw Ink: Hück and Hogarth
January 6, 2020–February 14, 2020
RECEPTION: Thursday, January 23, 2020, 5–8 pm
ARTIST TALK: Thursday, February 6, 2020, 6 pm
Outlaw Ink: Hück and Hogarth consists of everything from "hillbillies doing bad stuff" in Middle America to the urban dystopia of 18th century England as depicted through prints by American printmaker Tom Hück accompanied by one of his major influences, 18th century English printmaker William Hogarth. Hück has also been chosen as the spring 2020 Myers residency artist. In addition to exhibiting his work, he will spend a week in February with students and during that time will produce a new print edition.
---
For more information about exhibitions or events: call us at 330-972-6030, email us, visit us online, or find us on facebook.