Emily Davis Gallery
Monday–Friday: 10:00 a.m. to 5:00 p.m.
The Emily Davis Gallery is nationally known and presents challenging contemporary exhibitions and events that showcase the most current expressions and critical thinking evolving in the visual arts today.
Exhibitions
The Emily Davis Gallery at The University of Akron, Mary Schiller Myers School of Art is pleased to present these exhibitions. Dates and times are subject to change, check back here and on the Myers Calendar for up to date information.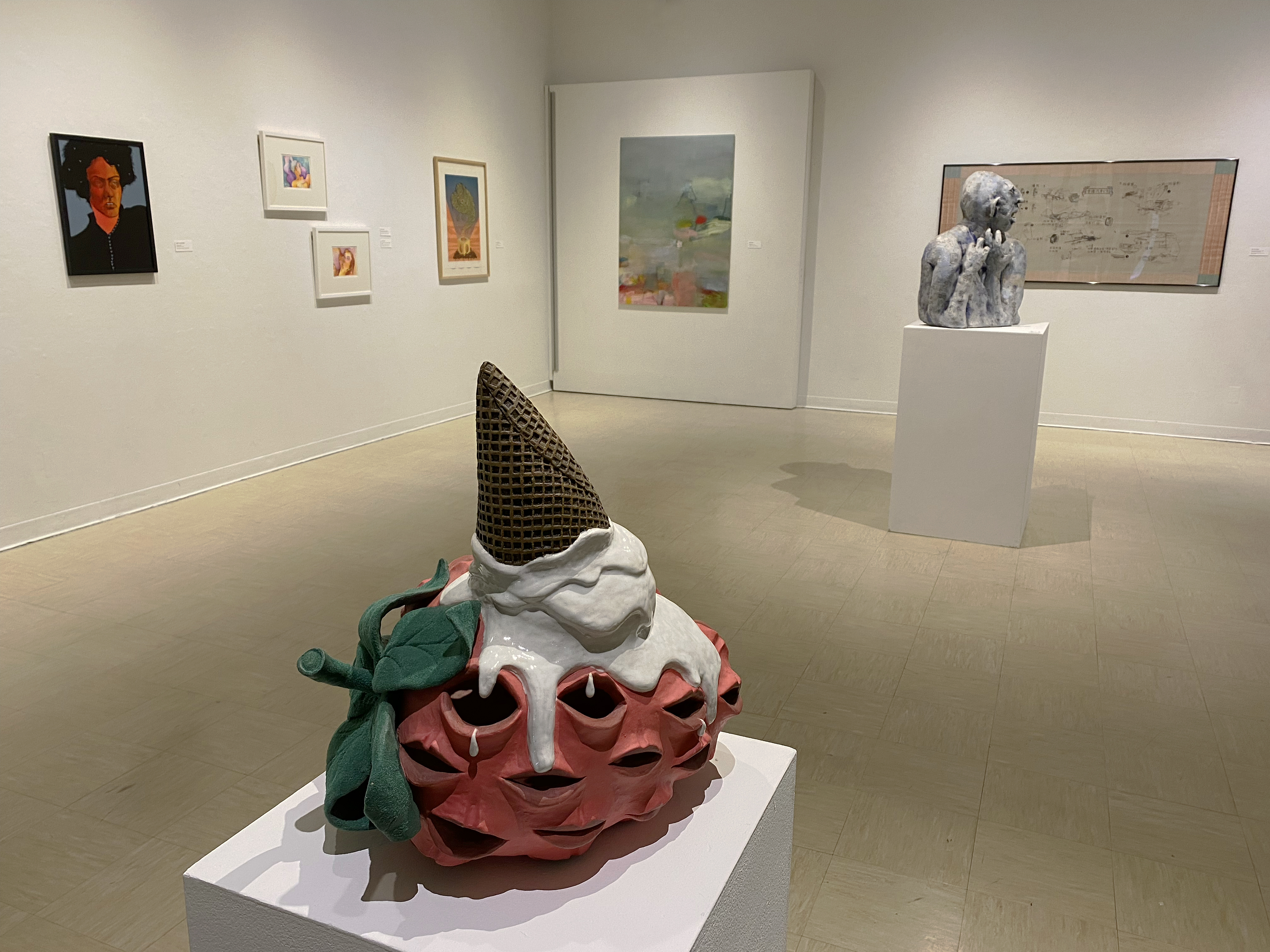 Selections from the Collection
Jan 8 - 29, 2024
The gallery is excited to share some old favorites and a few recent acquisitions to the Myers School of Art collection. This exhibition highlights areas of focus in our collection, which include works by alumni, regional artists, visiting artists and other gifts from donors around the country. The objects are used for study and for exhibition opportunities across campus throughout the year. A selection is on view in January.
---
For more information about exhibitions: call us at 330-972-6030, email us, visit us online, or find us on facebook.