School of Speech-Language Pathology and Audiology
"Communication is the essence of human interaction and learning."
---
We're Hiring!
"Seeking a full-time, 9-month temporary, visiting professor, non-tenure track, position with possible supplemental summer employment. The Visiting Professor, Speech-Language Pathology position will start on August 22, 2022 (job #13613)"
Review of applicants will begin June 22, 2022.
---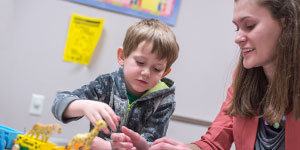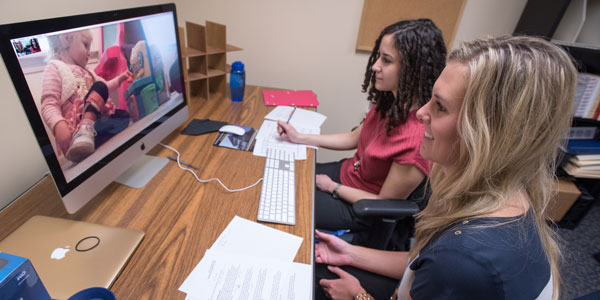 Visit
Experience campus and learn more about opportunties for you in Speech-Language Pathology and Audiology at UA.
Our upcoming events are for prospective students, and will answer many of your questions.
Schedule of events for 2021-22 (pdf)
Audiology and Speech Center
For appointments: 330-972-6035
Fax: 330-972-7884
Contact
School of Speech-Language Pathology and Audiology
Academic Programs
Call: 330-972-6803
Email us
Find us on campus
The Polsky Building, Room 181 map
Akron, OH 44325-3001
Driving GPS address:
225 South Main Street
Akron, OH 44325
Directions