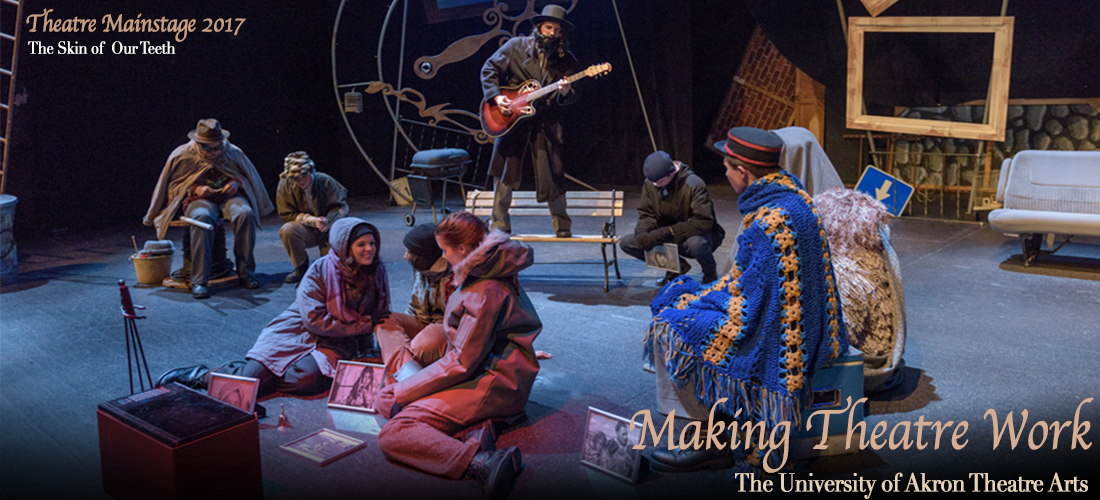 The University of Akron Theatre Program
Admission to Theatre Program suspended
On April 1, 2021, The University of Akron Faculty Senate voted to support the Buchtel College of Arts and Sciences' recommendation to suspend UA's Theatre Program. Low enrollment coupled with diminishing finances led to this action. This decision is pending approval of both the UA Board of Trustees and the Ohio Department of Higher Education.
Theatre historically has played a prominent role in the fabric of both the School of Dance, Theatre, and Arts Administration and the University as a whole. A decision to potentially reinstate the program will be made at a future date.
All current theatre majors and minors will be able to complete their degrees, however, no new theatre majors or minors will be admitted into the program.
Theatre retains a talented pool of dedicated part-time faculty who will continue to present both mainstage and smaller productions each fall and spring semester.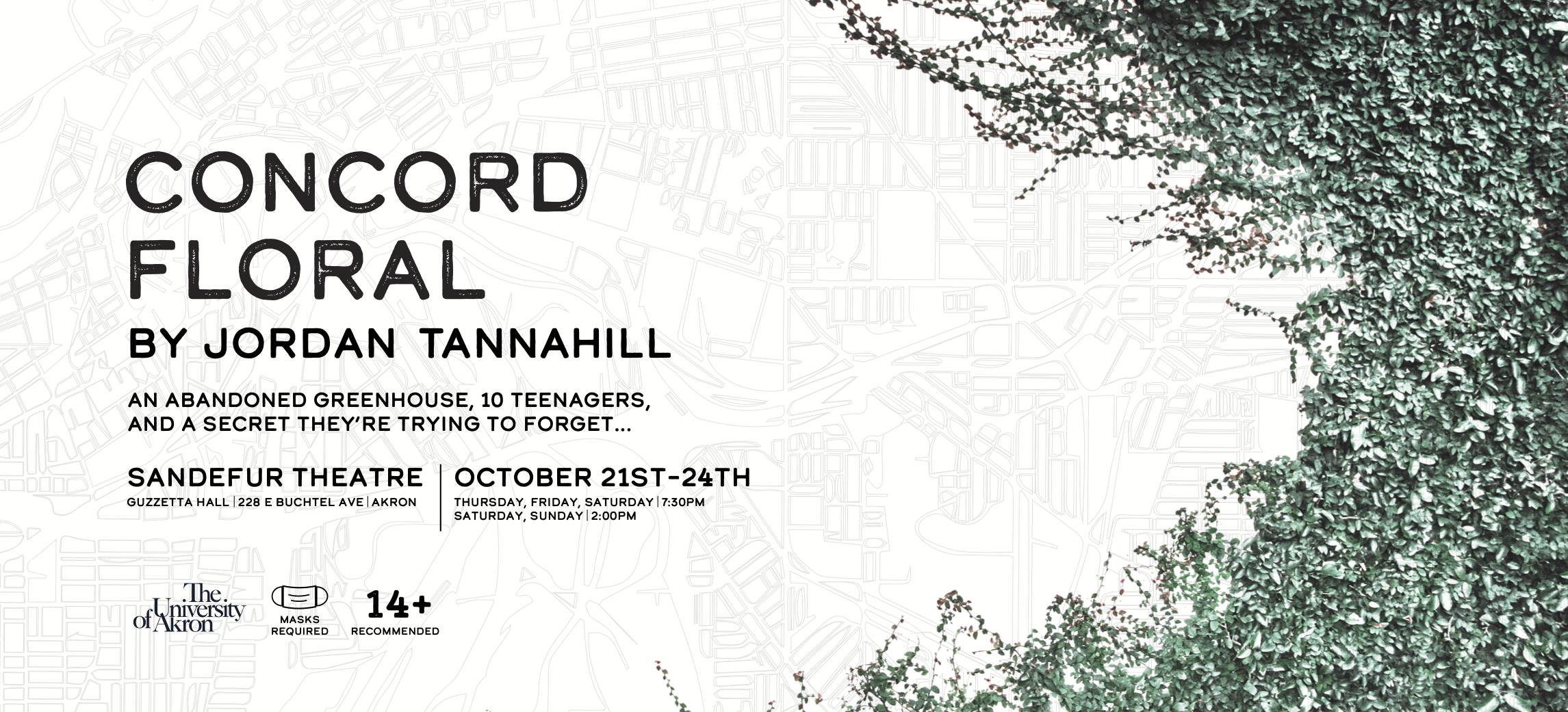 ---
---
Going Deeper Into UA Theatre Arts
---
Program Values
From UA faculty to UA student, these values guide the Theatre Arts Program toward academic and professional success.
Cultural Diversity
The UA Theatre Arts Program embraces diversity and promotes scholarship and theatre productions/techniques that address diversity issues. The program actively seeks to improve access to theatre and education for underserved populations.
Global Perspectives
The UA Theatre Arts Program promotes an international perspective in all aspects of teaching, production, and scholarship, including opportunities to study abroad. The study of theatre allows students to experience directly (in the classroom and on stage) the effect of world politics, economics, race, religion and technology on society and to examine in action how global values and beliefs might shape the future.
Community Engagement
The UA Theatre Arts Program believes in connecting campus and community, not only through public performances, but also by extending the traditional skills and tools of theatre into civic engagement, community service, activism, and wellness.
---
Collaboration and Inter-Disciplinary Perspectives
The UA Theatre Arts Program values an ensemble and collaborative approach to the creative process. We seek out and promote a variety of collaborative relationships with other disciplines and programs within the University and with communities outside the university to provide a vibrant exchange of ideas and techniques.
Excellence and Innovation
The UA Theatre Program strives to achieve performances of superior educational and artistic quality. We value innovation over conformity and risk-taking over security in our teaching, research, and artistic enterprises. Like our colleagues in the sciences, our role as artists within an excellent research, polytechnic institution is to be on the forefront of exploring new possibilities for theatre and performing arts to stimulate change and to enhance the quality of life in our community.
Integrity and Professionalism
The faculty, staff, and students of the UA Theatre Arts Program must challenge themselves continuously to employ the highest standards of honesty and transparency, and artistic and scholarly integrity in all aspects of their work.
---
School performance calendar
School of Dance, Theatre, and Arts Administration Performance Schedule
Explore current UA Theatre Arts Program performances and special events.
UA Theatre Past News and Events