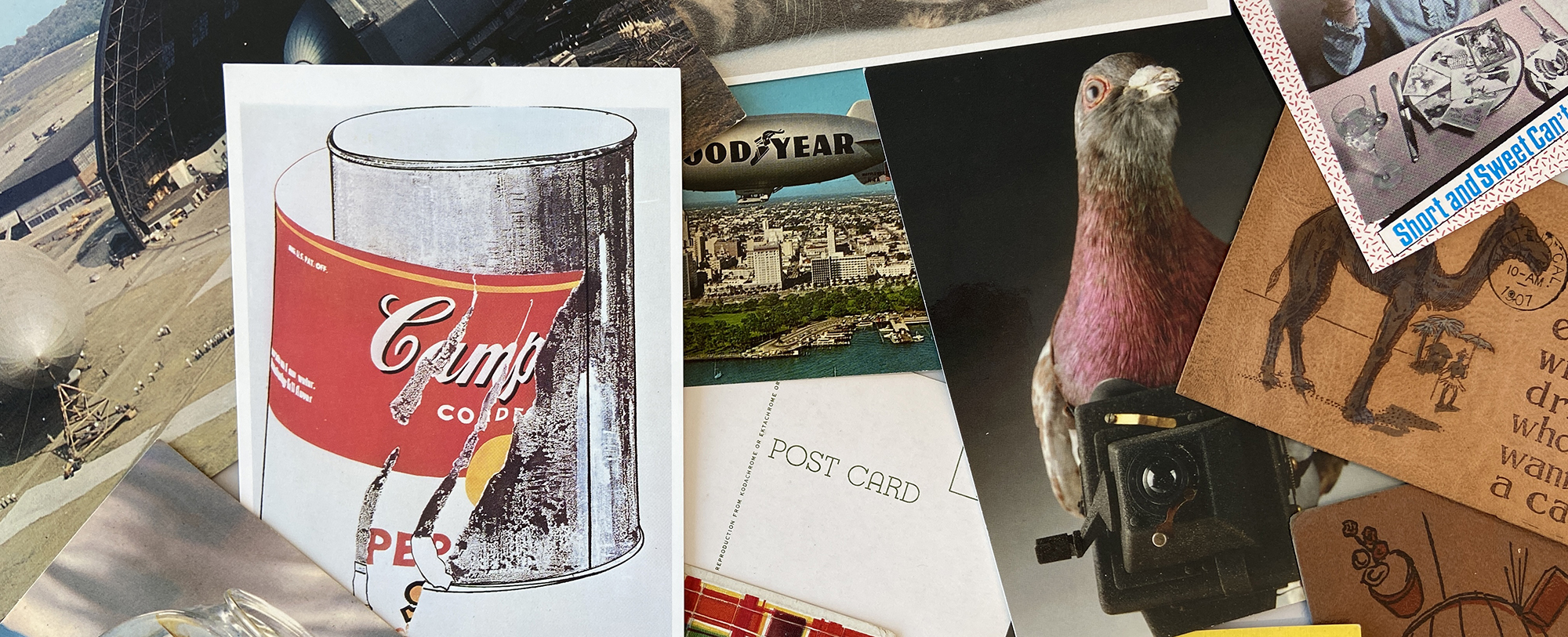 Akron Postcard Club
The Akron Postcard Club invites postcard enthusiasts from Northeast Ohio to gather once a month to explore the history of the medium, from prominent artistic themes, unique materials formats like leather or wooden postcards, and interesting messages written on the cards of the Institute's David P. Campbell Postcard Collection.
Meetings are held on the last Wednesday of every month from 6:00 to 7:00pm ET at the 4th floor Institute for Human Science and Culture Library at the Cummings Center for the History of Psychology.
The club is free to attend, and members receive a membership (post)card and monthly kits at each meeting to create or customize their own unique postcards.
Next meeting:
Wednesday, October 27th from 6:00pm-7:00pm ET

Did you know that Halloween was once a time for romance and lovers? Traditional Halloween games supposedly revealed who a person was to fall in love with or even marry!
The event will also provide an opportunity for attendees to make their own Halloween postcards to send - whether you send a love note or a scary message is up to you! All supplies will be provided.
Learn more and RSVP.
Akron Postcard Club Meeting Themes:
July: Fancy Writing
August: Rotating Wheel Postcards
September: Exploring Akron through Postcards
October: Halloween Postcards
December 11th: Save the Date for a Special Postcard Event!