*** Akron Polymer Training Services now offers remote learning training courses featuring live instructors. In addition to our courses held at the Akron Polymer Technology Services training center, we now offer courses that can be taken online from your home or office.
We want you to have a great experience participating in our remote (online) courses, and for that, you'll need the right equipment and internet connection.
Minimum needs are:
A broadband internet connection that has at least a 2 Mbps upload and download speed.
A computer (PC or Mac) that can support the latest web browser versions.
At least 4 GB of RAM and adequate hard drive space.
A microphone and a speaker.
For more information, visit our Online Course Requirements webpage. ***
Advanced Injection Molding - 2 1/2 Day Course
Course description
Time: 8:00 AM - 4:00 PM
Location: Akron Polymer Training Center, Akron, OH 44325-5404
Cost: $1,400 USD
CEU's: 2.4
Instructor: Mr. Rob Hickman
Course Overview
Introduction to Plastics
Advanced Molding Processes

Stack molds
Rotary stacks
2, 3 and 4-shot
Over-molding / insert molding
Gas assist
Water assist
Injection-compression molding
Compression molding
High cavitation molding
High speed molding
Large machine molding
Structural from / Mucell
Work cells
Pulse cooling / Variotherm (variable cooling technologies)
In-mold labeling
Fiber matte composite molding
Horizontal / Vertical injection molding
Metal injection molding
Who Should Attend: This course is designed for plastics professionals including engineers, managers, quality assurance, manufacturing and sales personnel desiring to build upon a solid foundation in the area of advanced injection molding.
Please note: 8:00 a.m. - 4:00 p.m. on first two days of class; 8:00 a.m. - 12:00 p.m. on third day of class (1/2 day).
Instructor Biography: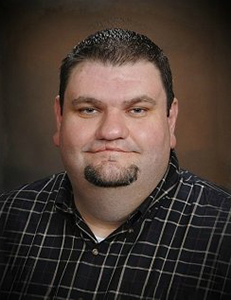 Mr. Hickman is a graduate Mechanical Engineer with over 30 years of polymer engineering experience in the field. In addition, Robert has received advanced Polymer Engineering training from various institutions including the University of Akron (one of the top 10 polymer engineering universities in the nation). His education further includes certifications in marketing from Cleveland State University, I.T. certifications from Edison Community College, Mold flow Corporation, Coretech Systems, CTRL Systems, AC Technologies, Ohio CAE Services, University of Akron Polymer Training Center, and the Solidworks Corporation.
Robert has significant hands-on experience with productivity programs, product design, concurrent development and optimization, finite element analysis, various CAD/CAM/CAE softwares and Lean/Six Sigma principles (Green Belt) in the manufacturing sector.
A significant portion of Mr. Hickman's experience in the polymer industry was obtained on the manufacturing floor, directing a problem-solving environment. In addition to his hands-on experience, Mr. Hickman has taught polymer related courses at the University of Akron (APTC), participated in several beta testing programs for well-known softwares such as I-deas (now NX), Solidworks, C-Mold and Moldex3D. For several years, Mr. Hickman served as the Global Plastic Simulation Special Interest Group Chairman for the I-deas user group known as ICCON and served on the board of the Society of Manufacturing Engineers (Plastics Tooling Division).
Machine Technologies – Modern spins on old principles

Controller systems & functionality

Accuracy levels
Interfaces with auxiliary equipment
Integrating CAE software technologies

Machine Design – Clamp Deflections minimized

Tooling Technologies for Modern Molding

Single face vs. Multi-face tooling
Designing for robustness and efficiency
Machining tolerances of modern equipment
Mold materials

Steels
Alloys
Composites

Prototypes vs. Production molds
Cooling Strategies / Additive manufacturing (EOS – 3D printing)
World class mold building principles – Competing in a revolutionized global economy

Reshoring efforts

Polymer Mechanics and Effects on Manufacturing

Understanding Plastics
Plastic material types, grades, families
Properties, additives and preparation

Scientific Molding

Establishing a scientific molding process
7-step to scientific troubleshooting
Defects
Purging materials and techniques
Basic mold and part design guidelines
Units and conversions
Frequently used calculations
Importance of training

Process Controls and Automation
Lean Manufacturing basics
Six Sigma principles and benefits
Leveraging Advanced Mold Flow results – fact vs fiction
Processing for profit

Maintaining Control / Making Timely Adjustments for high quality molding

Workforce Topics

Generational differences – knowing how to succeed with everyone on your team

Centennials (Gen Z) – Millennials (Gen Y) – Gen X – Baby boomers, etc.

Shop Floor Lab Exercises

Change molds in the machines to more complex tooling (see what's available)
Focus on a scientific molding process setup
Get a demo of the Nautilus (Fimmtech) software to use
Process

Gather data from existing molds and given requirements
Run DOE analysis on Nautilus software
Review results
Enter new process parameters from software and see if the molding window is compliant with stated objectives.