*** Akron Polymer Training Services now offers remote learning training courses featuring live instructors. In addition to our courses held at the Akron Polymer Technology Services training center, we now offer courses that can be taken online from your home or office.
We want you to have a great experience participating in our remote (online) courses, and for that, you'll need the right equipment and internet connection.
Minimum needs are:
A broadband internet connection that has at least a 2 Mbps upload and download speed.
A computer (PC or Mac) that can support the latest web browser versions.
At least 4 GB of RAM and adequate hard drive space.
A microphone and a speaker.
For more information, visit our Online Course Requirements webpage. ***
Adhesive and Coating Formulation with Polymer Modified Asphalt - 2 Day Course
Course Number: AP6847
Date: 07/15/2020 - 07/16/2020
Time: 8:00 AM - 4:00 PM
Location: Akron Polymer Training Center, Akron, OH 44325-5404, U.S.A.
Cost: $1,000 USD
Online Registration
CEU's: 1.6
Instructor: David Ploense
Course Overview
Outline
Introduction
Asphalt Chemistry
Polymer Modification
Types of Polymers
Compatibility of Polymers
Chemistry of Modifiers and Asphalt
Chemistry of PMA
Chemistry/Macrostructure of Modified Asphalt
Application Areas
Roofing
Asphalt Paving
Polymer Modification
Instructor Biography: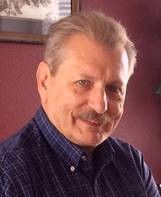 David is a highly skilled and experienced innovative formulator, developing over his career a number of pioneering new products, and improving many other existing products. His expertise includes the use of polymer modification of asphalt to produce sealants, pressure sensitive and hot melt adhesives, mastics, coatings, emulsions, and both solvent and water-based materials.
David has held an ASQ Certified Six Sigma Black Belt (CSSBB) with extensive, successful quality, product, and process improvement projects, reducing costs and increasing efficiency for improved profitability. He has created and presented professional training programs on technical topics for hundreds of people at all levels of industry. He has also had his own consulting business for several years.
He has been an editor of the Residential Roofing Manual for the American Roofing Manufacturers Association, ARMA. David is a member of the Adhesives and Sealants Council, ASC, the Association of Modified Asphalt Producers, AMAP, and the Asphalt Institute, AI. He holds five US patents with 9 more pending.
David studied chemistry and mathematics at Illinois State University in Normal, IL and completed his degree at the University of St. Francis in Joliet, IL. He was raised in the Chicago area but has lived all over the United States, now residing once again in the Chicago suburbs.
Introduction to polymer modification of asphalt
Polymer modified asphalts are used across a wide range of businesses

Roofing –
Sealants and Adhesives (MLA, MSA)
Coating –

Residential Roofing
Commercial roll roofing

Self-Adhering Underlayment's
Industrial Specialty Business

Paving Asphalt
asphalt emulsion
Automotive Applications
Other Specialty

Polymer Modified History

Oxidized Coating has been the primary material used in shingles for the last 70+ years.
Catalytic modified coatings were the next generation

Lewis acids
Ferric Chloride (1930's)
Polyphosphoric Acid (2000's)

Polymer modified asphalt for paving (1960's)
Polymer modified sealants (1970's)
Polymer modified asphalt shingle (1980's)
Self-adhering Peel-n-Stick underlayment's (1990's)

Why Polymer Modification

Polymers are added to asphalt to impact many properties:

Reduce temperature susceptibility
Increase high temperature stiffness
Increase tensile strength
Increase elasticity
Improve low temperature fracture properties
Improve adhesion (aggregate, granule)
Improved creep properties
Asphalt and asphalt chemistry
Asphaltic Crudes

Most critical aspect of any flux is the crude source.
There are over 1,500 different crudes used in today refining industry.
Less than 20% make acceptable asphalts
New sources are still being discovered and developed all over the world

Asphalt Composition
PDA, 0 pen, or hard asphalt

Propane Distilled Asphalt
Prepared by dissolving VTB in a low boiling solvent like liquid propane or butane.
Solvent with dissolved fractions is drawn off and "hard" asphalt remains. Primarily "asphaltenes", the most complex asphalt components
Solvent is flashed off and residue is returned to the refinery for processing into more valuable products
Hard asphalt is used for blending with softer grades to produce asphalt with desired specifications

PG Asphalt

Paving Grade or Performance Grade
Designed to meet specifications and long-term performance requirements for road paving needs
Blended by the refinery to meet PG requirements from hard and soft stocks
Similar to "AC" designations used in the past. For example, AC 20 is similar to PG64-22

Asphalt Chemistry -part 1

Asphalt is a Complex Material
A function of the crude slate and refinery process
Asphalt contains the largest most complex molecules in crude oil
A simple "single molecule" does not exist
Composed of many different molecular groups (C30-C60+)
Most asphalt groups cannot be successfully isolated

Asphalt Chemistry -part 2

Some molecules are beneficial for asphalt and some are not
Different crudes have different proportions of "good" versus "bad" molecular types
Asphalt species from different crudes may or may not be compatible
Rheology of asphalt govern by molecular interaction of the various chemical groups

Asphalt Chemistry-part 3

Asphalt can be separated into fractions based on chemical and physical properties:
Saturates, Naphthene Aromatics, Polar Aromatics and Asphaltenes
Acids, bases, amphoterics and neutrals
Over 125 different molecular groups found in the aromatic fraction only

SARA Analysis

Oils (two types)
Saturated components are white non-polar viscous oils and waxes.

Effect on low temperature properties and weathering depends on wax content. More wax is bad.
Generally do not react during oxidation and amount does not change in making Oxidized Base Asphalt.
Aromatic oils are dark brown viscous oils.

Important for dispersion of Asphaltenes.
Important for low temperature and weathering properties.
Tend to react during oxidation with loss of hydrogen and addition of oxygen.
Because of these reactions the amount of this component decreases during oxidation.

Resins/Asphaltenes
Resins are dark brown solids or semi-solids

Very polar and therefore good adhesive properties.
Act to Peptize/Solubilize/Dissolve asphaltenes.
Tend to react during oxidation.
Amount either decreases as asphaltenes are formed or stays the same because of aromatic oils advancing to resins.

Asphaltenes are black or brown solids

Defined as not soluble in n-Heptane.
Contain sulfur, oxygen, nitrogen and heteroatoms in addition to carbon and hydrogen.
Provide softening point, body, and hardness.
Increase in concentration as asphalt is oxidized.

Asphaltene Structure
Asphalt Model
Representation of peptized asphaltene molecules
Effect of Asphalt Composition on Properties
Effect of Aromaticity and Asphaltene Content
Summary -Asphalt Chemistry

Chemistry determines structure
Structure determines rheology (viscosity)
Rheology determines product performance
Polymer Modified Asphalt
Introduction to Polymers
Types of Structures (Monomers)
SBS: AN IDEAL POLYMER FOR ASPHALT MODIFICATION
SBS Structure
Block Structure
SBS Manufacturing Process
SBS Block Copolymers
SBS and Polyolefins
Impact of SBS Properties on Formula Properties
Polyphosphoric Acid (PPA)

Improves the high temperature grade of the binder.
0.25-0.75 wt.% of the asphalt binder.
Has synergies with SBS modified systems
Used in roofing to improve the blown coating properties
Lower Penetration at equal Softening Point

Cross linking with Sulfur

Cross linking –structural change
Crosslinks tie all the polymer molecules together.
Because they're tied together, when the rubber is heated, they can't flow past each other.
Since all the polymer molecules are connected, the material does not melt.

Low Shear Mixer Process
High Shear Mixing Process
Mixing Process
Types of Systems
Effect of Modification on Pen/SP
Compatibility
Polymer Dispersion
Polymer Dispersion (Cont.)
UV Microscopy as a tool for processing and product development
Polymer Separation During Storage
Temperature Susceptibility
Handling PMA at the Plant
Vertical or Horizontal tanks?

PMA requires agitation to prevent separation
Vertical tanks provide more efficient agitation

Check and maintain proper temperatures
Hot oil heated versus fire tube
Effect of Time and Temperature
Effect of Time and Temperature
PMA for Residential Roofing

Shingle Adhesives and Sealants
Modified laminating adhesive market growing with growth in laminated shingles
Modified shingle adhesive should grow with changes in building codes requiring shingle wind performance.
Use of PMA's in Self-Adhered Roofing Underlayment

PMA's are used:

Provide tear, scuff, and crack resistance, low temp flexibility
Provides adhesion – 40F to 120F – for wood decks
Designed to meet D1970
Must maintain shelf-life

Alternative polymers and Additives
Alternative polymers and Additives
Polymer Modified Asphalt Performance
Polymer Modified Shingle Coating
Patent History
1983, Hansen (Shell)

Impregnated glass mat with SBS modified asphalt

6 -30 wt.% SBS, asphaltene content < 20%

Then coated with air-blown filled coating
Claimed improved Cold Mandrel Bend and Tear Strength

1994, Trumbore (OC)

Oxidized SBS/SIS with Ferric Chloride

1-15 wt.% SBS/SIS target a polystyrene content of 14-40 wt.%
0. to 0.5% Ferric Chloride

Forms a chemically grafted polymer system
Potential to use in adhesive applications

Patent History (cont.)
Patent History (Continued)
Impact of PIB modified coatings
Impact of SEBS Modified Coatings
Applied to a paving grade asphalt
Same approach starting with a harder asphalt

Hard asphalt 210/9.3 SP/Pen
Requires more than 6% SEBS to hit target properties

US Polyco - SCIR
Polymer Modified Paving Asphalt
Polymer modified asphalt makes up 20% of all paving asphalt used in roads the United States.
Polymer modified asphalt is used to address a variety of pavement distresses:
Permanent Deformation – Rutting

Low Temperature Handling
Reduced Moisture Sensitivity
Improved Fatigue Properties
PG Plus Testing Requirements
Elastic Recovery

Crumb Rubber Technologies
Crumb rubber

Scrap tire rubber (landfills)
Industrial pre-consumer waste
Two Types:

Wet process

Incorporated into the asphalt cement
Technologies have advanced to make highly compatible modified asphalts

Dry process

Incorporated into the mixture (AC/Aggregate) in paving applications
Compounding PMA adhesives
SBS Structure
Polymer considerations

Styrene percent
Molecular structure-Linear vs. radial
Butadiene vs. isoprene
Coupling efficiency
Molecular weight
Molecular weight distribution
Philips vs. Kraton patent
High vinyl
Hydrogenated
Physical form-crumb, pellet, ground, oiled

Polymer options
Technical data sheet example
Technical data sheet example.
Molecular weight distribution
Molecular weight distribution –con't
SBS Block Copolymers
SBS Copolymers
Cross linking with Sulfur

Cross linking –structural change
These crosslinks tie all the polymer molecules together. Because they're tied together, when the rubber gets hot, they can't flow past each other, nor around each other. Therefore, it doesn't melt. Also, because all the polymer molecules are tied
Cross linkers

Tackifiers and adhesion promoters
Tackifiers and adhesion promoters
plasticizers
Process oils
stiffening agents

polymers
hydrated lime

Fillers

Limestone
Talc
Kaolin clay
Bentonite-Bentone
Wollastonite
Silica
Carbon black
Calcium silicate
Cellulose

Viscosity modifiers

Surfactants
Waxes
TSP -hydrated phosphates

Antioxidants
Raw materials and properties example
TESTING AND ANALYSIS OF PMA
SEPARATION TESTS
SEPARATION TESTS (CONTINUED)
Rheology
INTRODUCTION TO VISCOELASTICITY
NEWTON'S LAW
HOOKE'S LAW
VISCOELASTIC MATERIALS
RHEOLOGY AND VISCOELASTICITY
Rheology
Study of the flow/deformation of materials
Viscoelastic (VE)
Materials that exhibit the material properties of both a liquid (viscous) and solid (elastic)
Water? Not VE and Newtonian
Asphalt flux? VE and (mostly) Newtonian
Filled asphalt? VE and non-Newtonian
Polymers? VE and non-Newtonian
Filled asphalt + polymers? VE and non-Newtonian