*** In response to the COVID-19 pandemic, APTS Training has transitioned to a remote workforce. The decision aligns with our goal to lower the number of interactions on campus, slow the rate of transmission, and protect our community.
While all classes scheduled in March and April have been canceled, we are currently accepting registrations for courses scheduled after May 01, 2020. We will monitor the situation and may have additional cancelations.
Staff will be monitoring emails and voicemails. Our clients and instructors are very important to us, so please feel free to contact us. ***
Blown Film Extrusion - 2 Day Course
Course Number: AP3536
Date: 05/18/2020 - 05/19/2020
Time: 8:00 AM - 4:00 PM
Location: Akron Polymer Training Center, Akron, OH 44325-5404, U.S.A.
Cost: $1,000.00 USD
Online Registration
CEU's: 1.6
Instructor: Dr. Kirk Cantor
Course Overview
This two-day program provides a broad overview of blown film extrusion, including materials, hardware, and processing methods. Hands-on sessions on a laboratory blown film line are included. Upon completion of this seminar, attendees will be able to:
describe how all parts of an extrusion line interact with plastic material to affect final product performance and quality
identify various polymer materials used to produce blown film and discuss important film properties
discuss in detail the hardware specific to blown film processing, including screws and dies
describe how bubble geometry creates the molecular structure that influences film properties
troubleshoot both extruder and film problems
This course includes a copy of Dr. Kirk Cantor's book, Blown Film Extrusion, An Introduction – 3rd Edition by Kirk Cantor (Hanser Publication).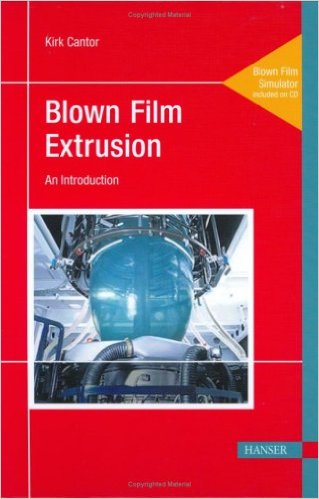 Instructor Biography: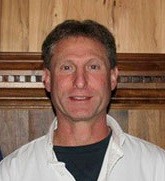 Kirk Cantor is a Professor of Plastics and Polymer Engineering Technology at Pennsylvania College of Technology in Williamsport, Pennsylvania, where he has taught since 1990. He obtained an MS and a Ph.D. in Polymer Science from The Pennsylvania State University, both in polymer extrusion related topics. Previously, he earned a BS in Aerospace Engineering from University of Maryland and worked for five years at NASA in the engineering of high-altitude polyethylene balloons. For the past several years, he has been actively involved in extrusion research and training and has developed many computer-based instructional products for the plastics industry. He is the author of the book "Blown Film Extrusion" from Hanser Publishers.
Introduction to Blown Film Extrusion
Extrusion Fundamentals Overview

Safety
Hardware Systems
Inside the Extruder

Workshop 1 – Extruder Operation and Performance
Blown Film Materials

Polymer Structure/Synthesis
Commercial Polymers
Polymer Rheology

Blown Film Properties

Raw Material Testing
Film Testing

Blown Film Hardware

Equipment
Bubble Geometry
Bubble Cooling
Bubble Stabilization
Cooling
Line Control

Blown Film Processing

Process Variables vs. Bubble Geometry
Process/Structure/Property Relationship

Workshop 2 – Film Production
Co-extrusion
Troubleshooting

Extruder Problems
Film Problems

Quality/Variation