Timothy Matney, Ph.D.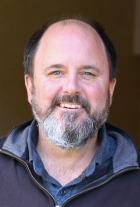 ---
Biography
I am an archaeologist with research interests in the Ancient Near East. Most of my fieldwork has taken place in the northern part of ancient Mesopotamia (SE Turkey, N Iraq, and NE Syria). I was the co-director of the excavations at the Early Bronze Age city of Titriş Höyük in the Şanlıurfa Province (1994-1999) and was the director of excavations at Ziyaret Tepe, the Iron Age Assyrian city of Tušhan, in the Diyarbakır Province (1997-2014), both in southeastern Turkey. My newest excavation — The Sebittu Project — located in the Erbil Province of the Kurdish Autonomous Region of northern Iraq starts in August 2023. This new project focuses on the agrarian economy and environmental impact of Neo-Assyrian imperial expansion.
I have taught archaeology for over three decades and am currently Professor of Archaeology in the Department of Anthropology at the University of Akron. My areas of interest include urbanism, the Neo-Assyrian Empire, geophysical survey techniques, and the Bronze and Iron Ages of Mesopotamia and Anatolia.
My training started at the Institute of Archaeology, University College London where I received a BA in the Archaeology of Western Asia in 1987. I undertook graduate studies at the University of Pennsylvania's Department of Anthropology where I received an MA (1991) and a PhD (1993) with a specialization in Near Eastern Archaeology. After completing my degree I was awarded the Robert H. Dyson Postdoctoral Fellowship at the University of Pennsylvania for 1994-1995 and then starting teaching at Whitman College in the fall of 1995. I have been teaching at the University of Akron since 1998.
---