Parking and directions
The Student Recreation & Wellness Center and Ocasek Natatorium are located off of Spicer Street in the East Campus area. Our facilities are located across the street from the James A Rhodes Arena and beside the Stile Athletics Field House.
Entrances
Rec Center main entrance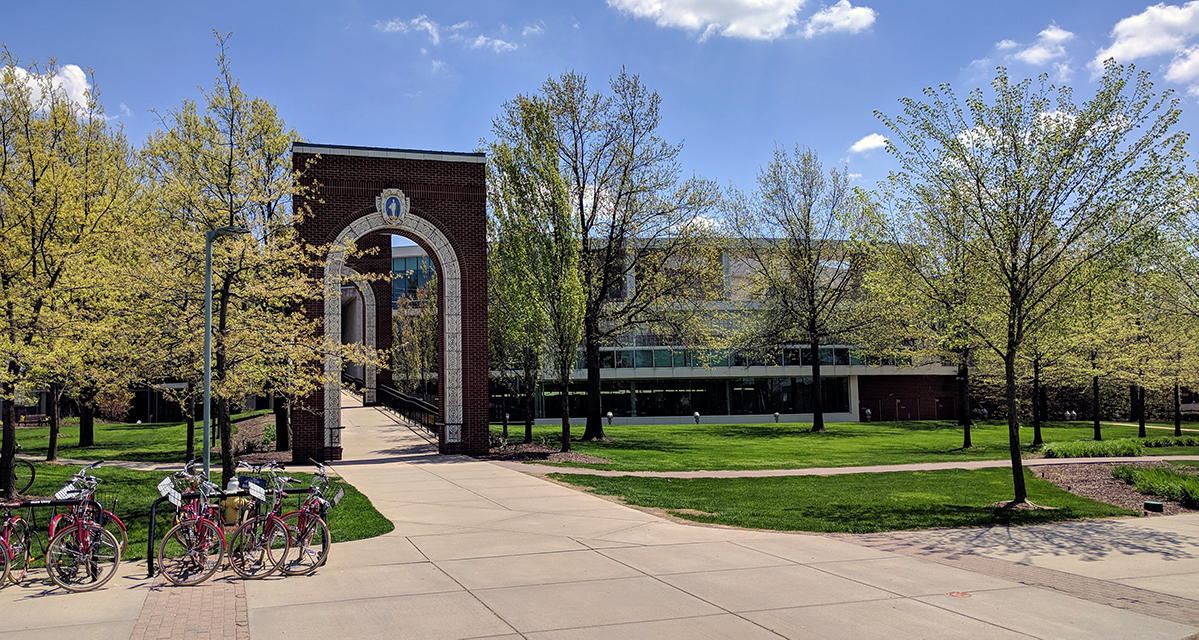 Rec Center back entrance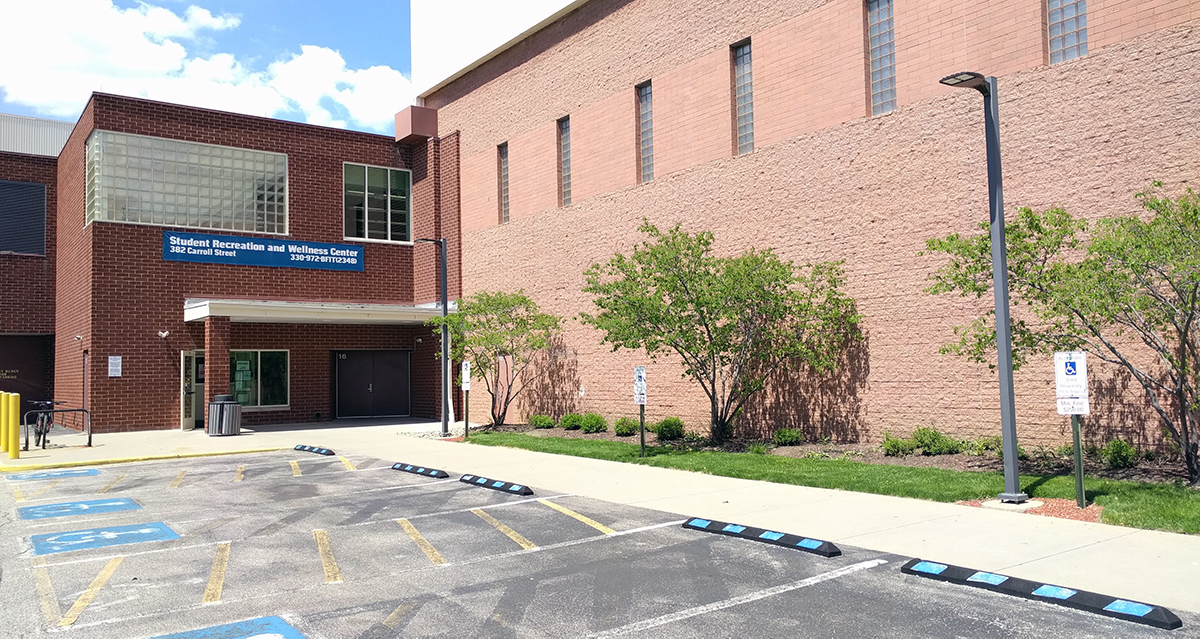 Located off of the northwest corner of Lot 10. Can be identified by a blue Student Recreation and Wellness Center banner hanging above the entrance.
ONAT main entrance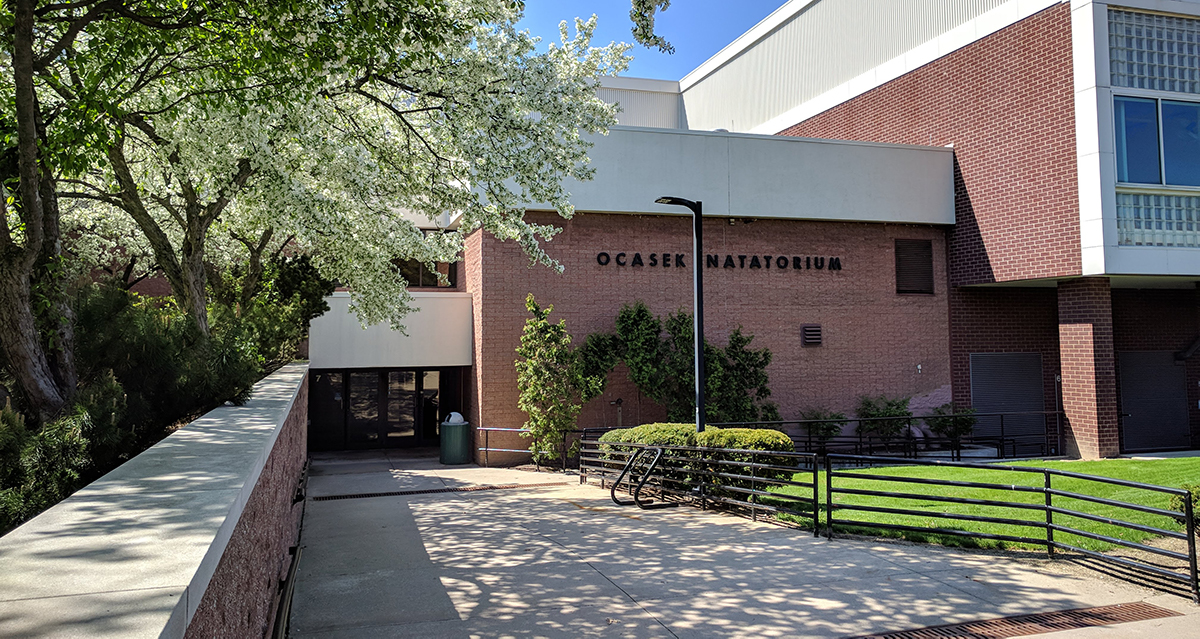 OASIS office
The OASIS is located in Room 140 on the first floor of the Student Recreation and Wellness Center, immediately inside the back entrance to the SRWC. It is home to both Outdoor Adventure and Intramural Sports. The OASIS is where you can rent outdoor equipment, sign up for adventure trips, and register for intramurals.
Driving directions
The street address of the Student Recreation and Wellness Center is
382 Carroll Street
Akron, OH 44325
Visitor parking
For visitor parking, metered spaces are available in Lot 8, Lot 10 and Lot 57 in front of the James A Rhodes Arena. Handicapped metered spaces are available in Lot 57. Visitors may also choose to purchase a one-day parking pass from parking services.
Bike lockers
Bike lockers provide locked, dry storage for bicycles and basic cycling equipment. They are conveniently located outside the Ocasek Natatorium (ONAT) where access to showers is available. More information is available from Parking Services.
Bike racks
Please use the provided bike racks to secure your bike. Bikes secured to SRWS or ONAT hand rails are not permitted and interfere with access to the building. Bikes found secured to hand rails will be removed and turned over to UAPD. See Bike rack locations for campus map with rack locations.