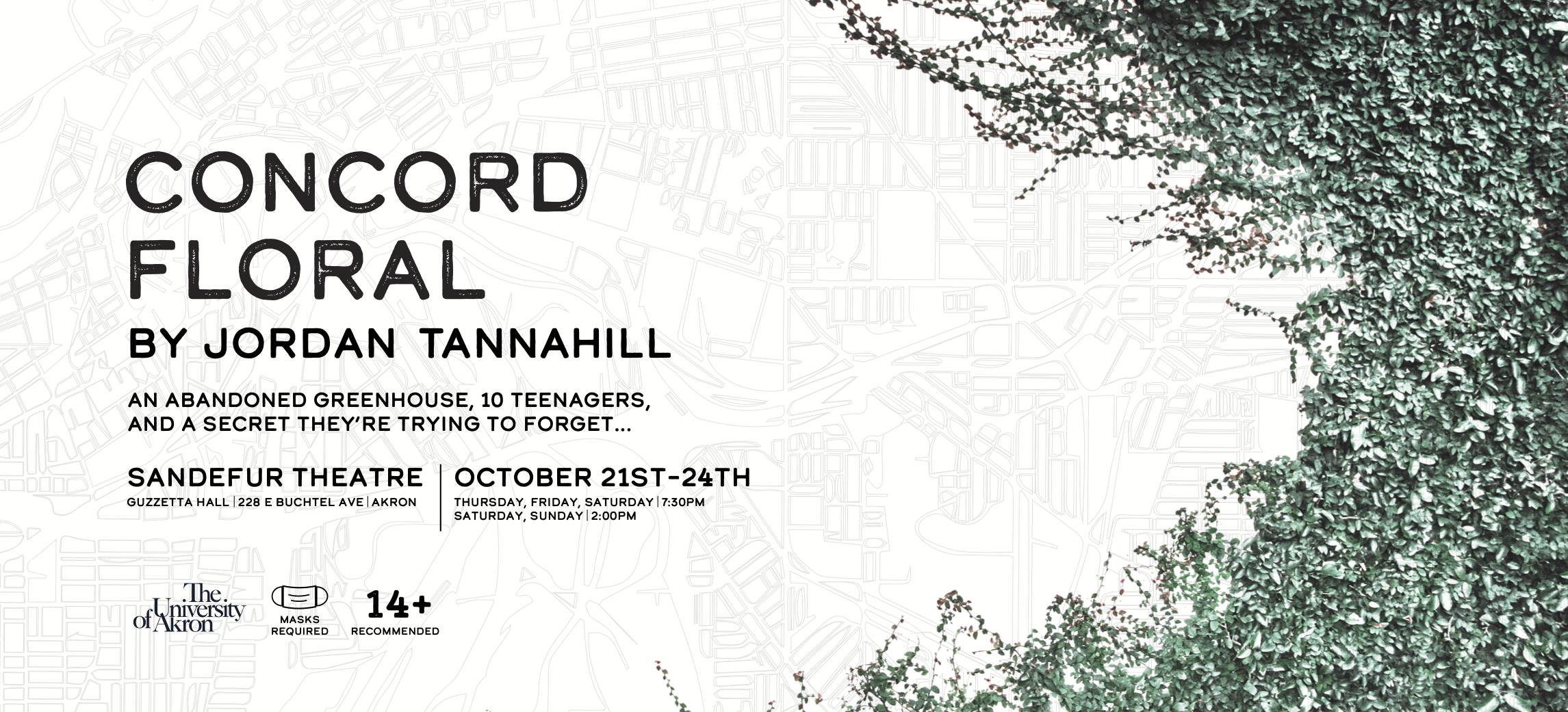 ---
About the Show
---
Akron, OH – The University of Akron (UA) starts its 2021-2022 season with "Concord Floral." Directed by Lana Sugarman, UA Adjunct Instructor of Theatre, the play features a cast of 11 including UA students representing diverse areas of study, students from neighboring universities, and community members.
Performance dates for "Concord Floral" are October 21, 22, 23 at 7:30 P.M. and October 23 and 24 at 2:00 P.M. All performances take place in Sandefur Theatre, Guzzetta Hall, located at 157 University Avenue, Akron OH (across the street from E.J. Thomas Hall). Tickets are $10 for general admission and $5 for all students. To purchase tickets online, visit Eventbrite or make reservations by calling the ticket office at (330) 972-7895 or emailing artsadministration@uakron.edu. Contains language and material not appropriate for some audience members, age 14+ is recommended.
"Concord Floral" is a one-million-square-foot abandoned greenhouse, and a refuge for neighborhood teens; a place all to themselves where they can throw parties, experiment, dream, and come of age. But hidden there is a secret no one wants to confront, and when Rosa and Nearly stumble upon it they set off a chain of events that include phone calls from the grave. It's time for the teenagers of Concord Floral to start talking.
The University currently requires everyone to wear a mask/face covering while in indoor public areas across all campuses. Masks/facial coverings continue to be required outdoors for unvaccinated individuals when they cannot maintain social distancing.