*** Akron Polymer Training Services now offers remote learning training courses featuring live instructors. For more information, visit our Online Course Requirements webpage. ***
Polymers for Corrosion Control & Chemical Handling
Course description
Time: 8:00 AM - 4:00 PM
Location: 240 South Forge Street, Akron, Ohio 44325
Classroom 217 (Located inside the National Polymer Innovation Center)
Cost: $1,400 USD
CEU's: 2.4
Instructor: Pradip Khaladkar
Course Overview
This course is for those who must deal with corrosion control in chemical handling applications. It describes all the materials available to the operations personnel and focuses on all polymer based materials for corrosion control. They include the three major classes of materials – Fiber reinforce plastics (FRP), elastomeric and thermoplastics. This comprehensive course covers corrosion testing for materials selection, fabrication, operation, in-service inspection, failure analysis, repairs and replacement.
Instructor Biography: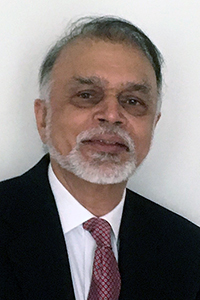 Pradip Khaladkar recently retired from DuPont as a Principal Materials Engineer after 37 years in the Materials Engineering group where he was responsible for plastics materials selection, corrosion testing, fabrication, in-service inspection, failure analysis and fitness for service. Additionally, his responsibilities included providing technical support to the Dupont's market development activities of Teflon® and elastomers. Through this he has provided the same training as the current one at global forums. Currently he works as an Associate Director of the Materials Technology Institute, a consortium of 63 global chemical, petrochemical and petroleum companies. He also runs his own consulting business- PECT Consulting LLC.
He is a co-author of "Fluoropolymers for Corrosion Control", Elsevier Publishing. He has written chapters in Uhlig's Corrosion Handbook (Wiley), ASM Handbook, AWS Welding Handbook as well as papers for NACE and SPI.
Pradip Khaladkar has a BS and MS in Chemical Engineering, He is a registered PE in the state of Delaware.
Basics of corrosion in the chemical industry.
Materials options -Metals, Polymers (plastics), ceramics and composites
Use of polymers in general for corrosion control
Applications of polymer based materials for corrosion control

Barrier applications (Lining)
Self-supporting structures (Vessels, piping),
Others (Seals, gaskets, column internals)

Major classes of polymer based materials

Thermoplastics,
Thermosetting
Elastomeric
Composites

Primary processing and fabrication of polymer materials

Quality assurance of fabrication

In service inspections

Failure modes and damage mechanisms

Repairs and modifications
Corrosion testing for materials selection
Failure analysis

Mechanical testing
Analytical testing

Resources