WHY AKRON LAW?
A message from Dean C.J. Peters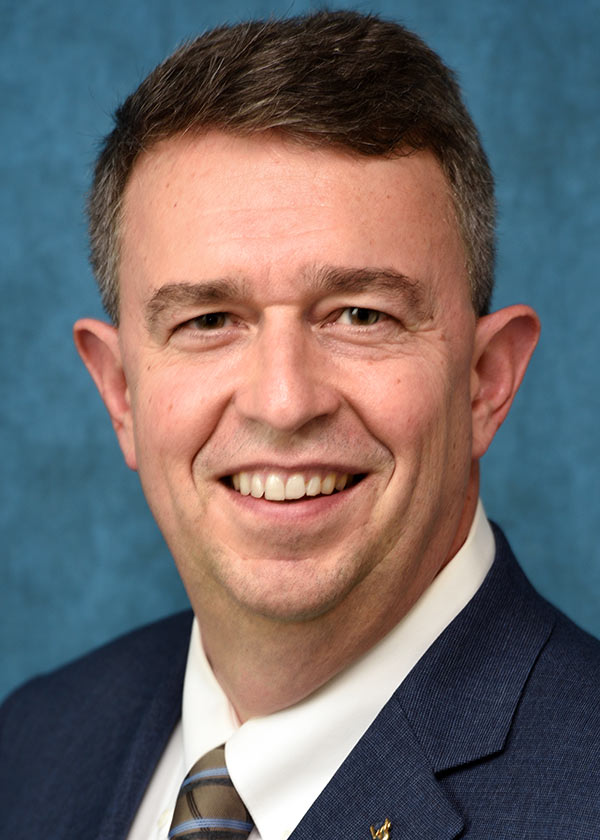 We invite you to take advantage of the top-rated, affordable, and practical legal education that Akron Law delivers. It is an outstanding institution with many exceptional qualities. In fact, Akron Law was recently ranked in the first tier of U.S. law schools based on objective outcomes such as quality employment, affordability, and alumni satisfaction. Our clinics, bar support program, national championship trial team program, and intellectual property program have also received top national recognition as well.
We invite you to apply now to Akron Law and take advantage of a law school located in vibrant area acclaimed for its practicality, flexibility, ideal size, overall affordability, and overall quality. You can start your studies in either fall semester (August) or spring semester (January).
Situated in northeastern Ohio, the city boasts a rich history and distinctive story. Having retooled itself, the area is a magnet for jobs, technology, and investment. Akron's top industries include health care, education, manufacturing, bioscience, and polymers. Host to about one-third of the Fortune 500 companies and 21,000 companies, the greater Akron area also offers easy access to quality-of-life attractions including sporting events (Pro Football Hall of Fame, PGA events, home of LeBron James, as well as professional baseball, basketball, and football), outdoor recreation (hiking, biking, golf, skiing, sailing, and the Cuyahoga Valley National Park), and music.
Please allow us this opportunity to briefly introduce you to the exceptional return you will gain on your educational investment at Akron Law. This includes the following:
Affordability
We have taken the lead in providing a tier one education without the expensive price tag. Our tuition for residents, non-residents, and even international students is less than $25,000 per year for full-time students and $15,000 per year for part-time students.
Our investment in your success
In addition to guaranteeing our admissions scholarships, we support all graduates with a bar review study scholarship up to $2,200 upon graduation. Through our comprehensive academic success and bar preparation program, our professors provide constant individualized support from the time of your admission through the bar exam.
Successful job placement
Akron Law students consistently find quality professional employment around the country and world. Our placement rate last year was well above the national average.
Flexibility
Complete your degree at your own pace. You can obtain a J.D. degree as a full-time student in as little as five semesters, or alternatively, participate in our part-time program in the evenings. You can even start your studies in August or January.
Enhanced credentials and joint degree programs
Akron Law provides you with the opportunity to save time and money in enhancing your J.D. degree through an advanced LL.M. in Intellectual Property Law or five joint degrees. We also offer certificates in litigation, intellectual property, constitutional law, and health law.
Real practice experience
At Akron Law, you can interact with real clients, appear in court, draft agreements, help advise start-up businesses, engage in international negotiations, participate in real-client clinics from year one, and more. We heavily emphasize hands-on skills training in our curriculum.
Cutting-edge programs
Our distinguished IP law program provides students with non-science and science backgrounds with training from renowned experts as well as close contact with IP lawyers and leaders in industry. We also offer a leading advocacy program including litigation courses, alternative dispute resolution offerings, and a national championship trial team program. Other areas of strength include international law, business law, criminal law, constitutional law (including one of only four centers established by the U.S. Congress), family law, tax law, government, and others.
Learning from real attorneys
Take advantage of the wealth of practical experience amassed by our faculty while working for the White House; Congress; federal and state courts; U.S. Patent and Trademark Office; federal and state prosecutor offices; non-profits; legal aid; corporations around the country and across the world; as well as major law firms around the country (Ohio, New York City, Philadelphia, Washington D.C., California, Florida, and more).
Going Global
Drawing upon extensive international experience in Asia, the Pacific, Europe, and other parts of the world, our faculty can equip you with the knowledge and experience you need to transcend international boundaries in your future career. We offer specialized guidance and the chance to design an education and career path suited to your international interests through courses, symposia, overseas internships, study abroad, and even contact with our international alums.
NEW! MASTER OF STUDIES IN LAWS
The Master of Studies in Law is an advanced degree for accomplished professionals in other disciplines who seek to enhance their careers by expanding their knowledge of legal principles and the U.S. legal system.